Today someone posted on our FB committee page that this time next year, we will be moving in to our new abode already! Gees am I supposed to be excited or mega super duper freaking excited!?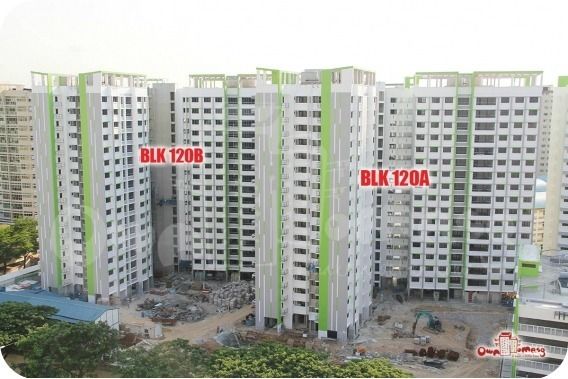 Checked the progress of the area and I was delighted to see this!
The one and only time I paid the site a visit is the night Hariz and I sent Ira off at the airport for her flight. Since this future neighbourhood of mine is only fifteen minutes away from the airport, I pleaded and begged Hariz to check it out with me. & when we did, it was half past midnight and the place is soooo quiet and eerie I didn't dare to get out of the car to snap any pictures lol.
Anyway, ever since I saw these updates, I turned obsessed pls! God bless the founder of Pinterest! I know I am so lambat setapak cos I just discovered this baby. Browsing for home decor inspiration like 2362743876 times a day is so addictive, I tell you. Another helpful website that has got me hooked is
Reno t-blog
. Future home owners, I'm sure you will
stalk
love it as much I do.
Oh have I mentioned that Ira just secured a unit around my area too? Can't be more thankful to have my best friends going through the same phase in life with me. Like we can talk about our plans all day errrrday and no one's judging teehee
I can't wait for next year so we can start all the discussion and planning! Cos as for now kareshi and I, we don't share the same level of enthusiasm on this matter. Quite obvious who is the more eager one here lol.
xoxo