My last entry for my Seoul trip!!
On our second last day in Seoul, we stayed at a hanok in Insadong, which is just a ten minutes walk away from one of the most famous palaces in Seoul, the Changdeokgung Palace. Initially I wasn't too keen to visit yet another palace after the
Gyeongbokgung Palace
but my sister on the other hand insisted that we must add this into our itinerary because of the secret garden that lies behind this palace.

The Secret Garden, also known as Huwon, is such a beautiful place for people who appreciate history and would love to learn more about Korea imperial history. Also it's a heaven for camwhores! Babysis and I don't really belong to the former group of people but obviously we are very much the latter kind of people lol
Excited me is excited! FYI, the admission to the Secret Garden is by guided tours only, but you can roam around the palace on your own.
My tour guide dressed in a super huge Hanok. It doesn't look like she's comfortable in it, judging from the way she walks up and down the slope. I was worried she might turn into a helpless upside-down turtle if she tumbles over.
As if walking in those open toe heels is comfortable either. I felt a pang of regret just ten minutes after I walked out in the super cold weather.
As I was going through all the pictures we took here (291 to be exact!), I realised I only have seven pictures of the Huwon without my babysis and I in it can you believe it -_-
Halfway through the tour we realised that we were too busy in our own world doing you know what....
... and that we're SO far behind from our tour group. We got lost in our own secret garden. Felt good tho!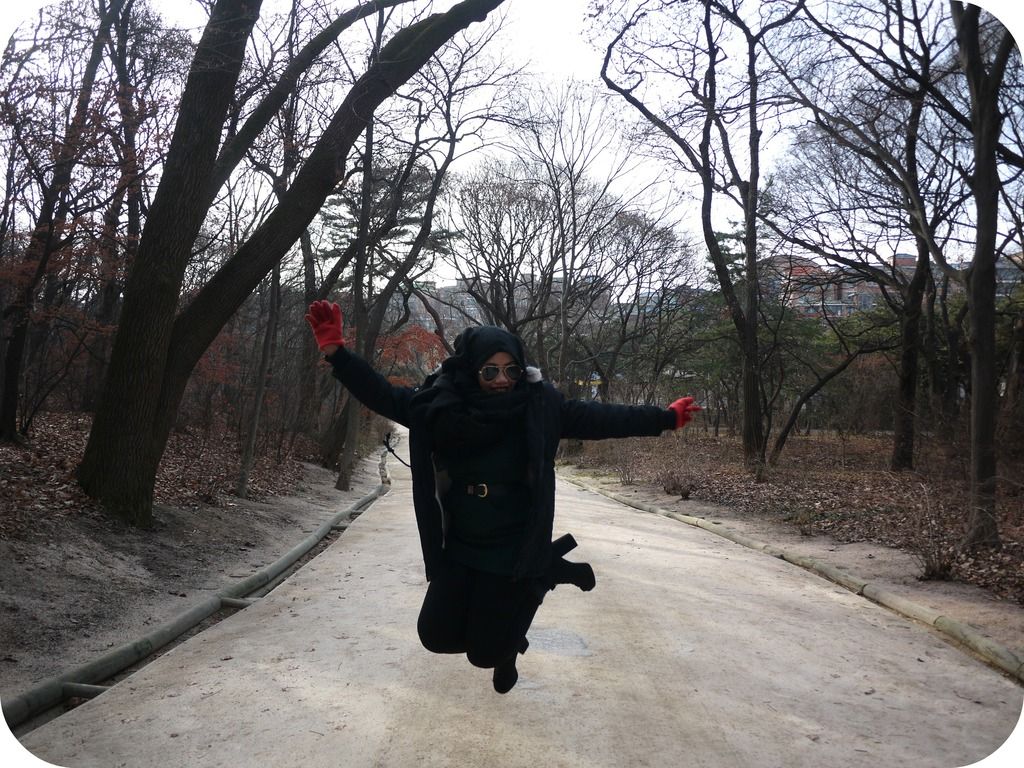 Jump shots!
Clumsy babysis fumbling over her spectacle lens which dropped off from her frame after that HAHA
So that's all for my Seoul trip posts! Would I visit Korea again? Super duper big fat yes but definitely NOT during winter and with my sister hahaha. This girl is so hot-headed like me so we fought like cats and dogs every single day. Of cos, at the end of the day, we had tons of fun and I love her to bits and I'm sure we will always remember this trip as one of the best days of our lives, together.

Now I'm totally excited for my short getaway tmr and my beach vacay in two weeks' time :D

xoxo