I guess my stay in Itaewon is the most memorable as compared to Hongdae and Insadong. Firstly, the hanok that we stayed in is very cosy and so are all the guests in it. For once, we can finally see foreigners, lots of them! So we didn't feel alienated from the locals like how it was in Insadong.

Also because Itaewon holds unforgettable memories for my baby sis and I, like getting lost while looking for the Han River, me meeting Chan oppa after a year of exchanging gifts and emails, late night talks at the rooftop with other guests in the hanok and this :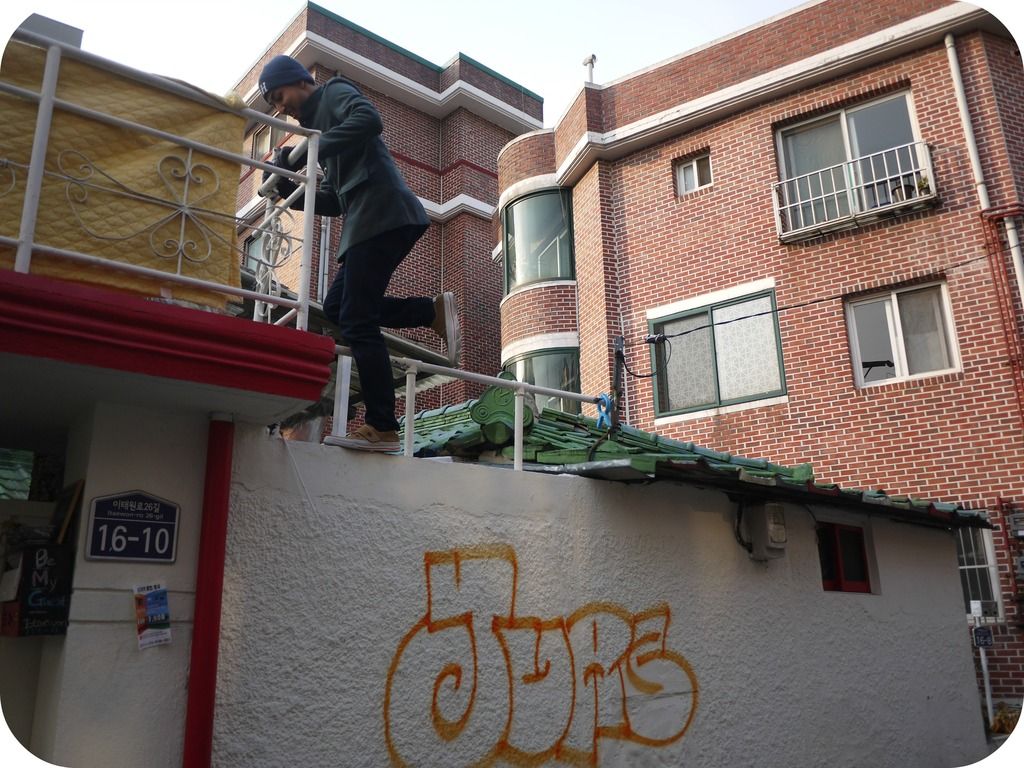 Well what actually happened was, soon after we checked into the hanok, the host left for lunch. This guy here wanted to tag along but we then realised that we're locked out of the house. I tried calling the host but to no avail so guess what we did?

No prizes for guessing correctly whose idea heheee

Most importantly, I love Itaewon because of the food oh glorious Halal food that are so easy to find!
Itaewon is definitely an easy place to find Halal food. Here's a simple guide to the famous mosque where you'll find rows of Halal restaurants and cafes nearby :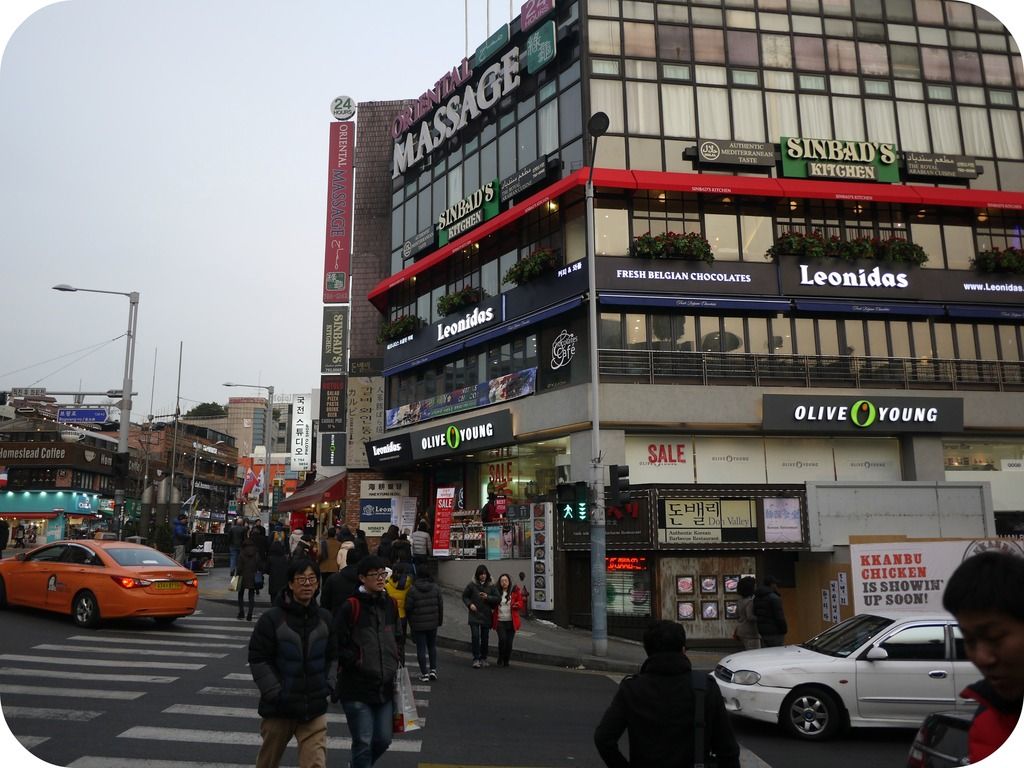 From Itaewon Station Exit 4, turn left, cross this road then turn right.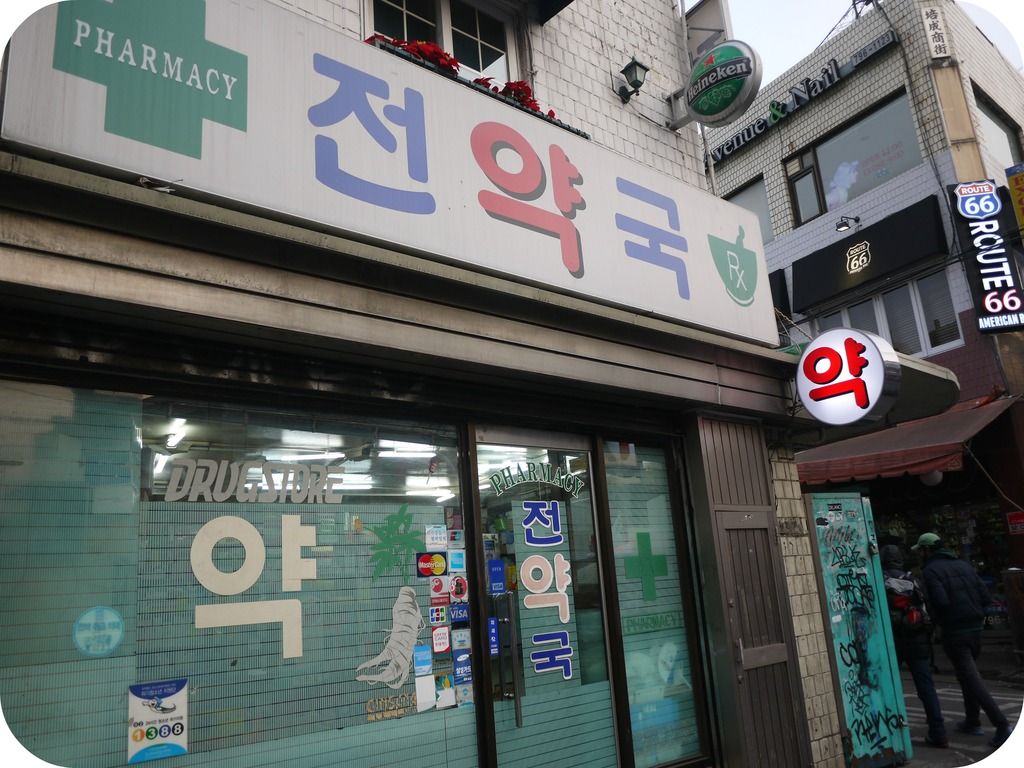 Turn left when you see this pharmacy.
Walk further down till the road junction. On your left you will see the mart (left picture) and on your right you should see the Mr Kebab stall.

Turn right.
Turn left after seeing this shop.
And walaaa! You'll see rows and rows of Halal restaurants from now on.
If you're one of the people who just can't live without masakan melayu, you can try this out.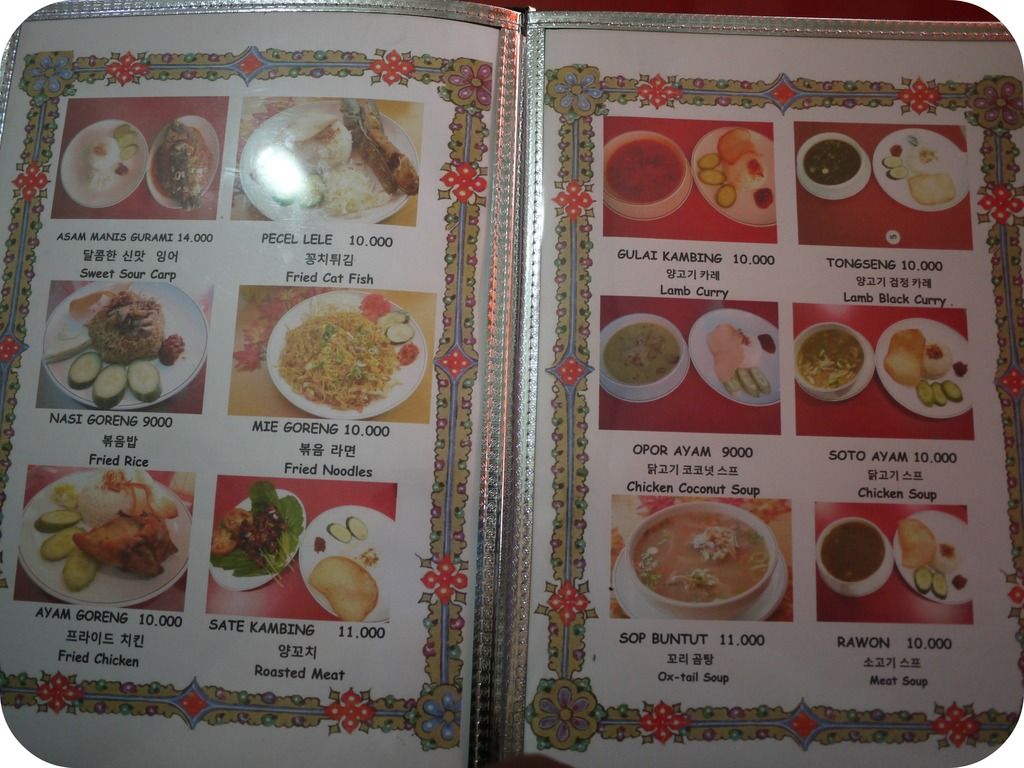 The food aren't exactly cheap as you can see...



Fnally after soooooo many days of eating street food and maggie mee, we had our first proper meal!!

But $11 for a plate of mee goreng? Seems legit.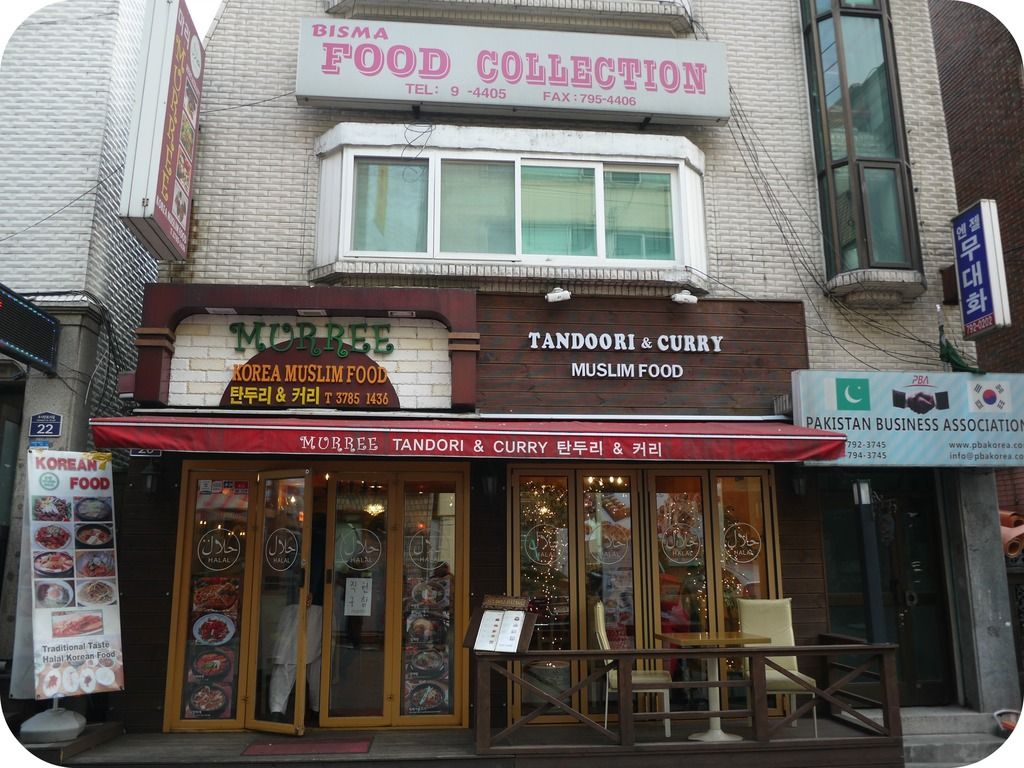 If you're looking for Halal Korean food you can try Murree. This was recommended by our host.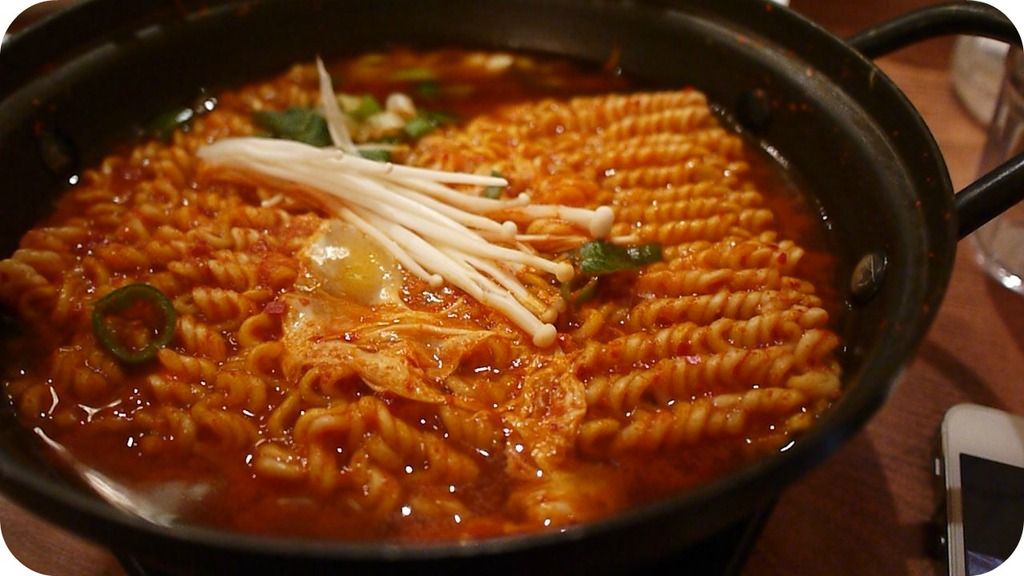 Baby sis had her bibimbap and I had spicy ramen, which I continue to have for the rest of my days in Korea. Picky eater me.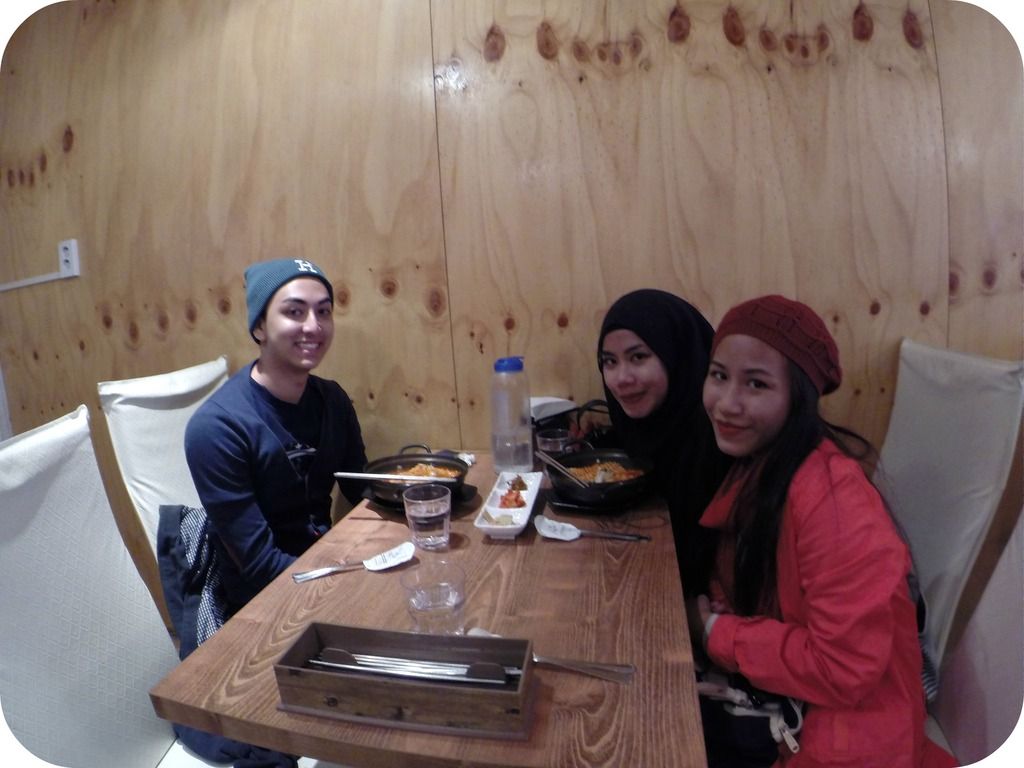 Hello new friend! He's in Korea all alone to celebrate his 21st birthday. I wish I had gone solo-traveling when I was that young too.


We also tried one the the famous must have in Itaewon, the ice cream fish bread.
Having an ice cream on a -7degree celcius day. I'd rather have that than the hot weather we're having now :(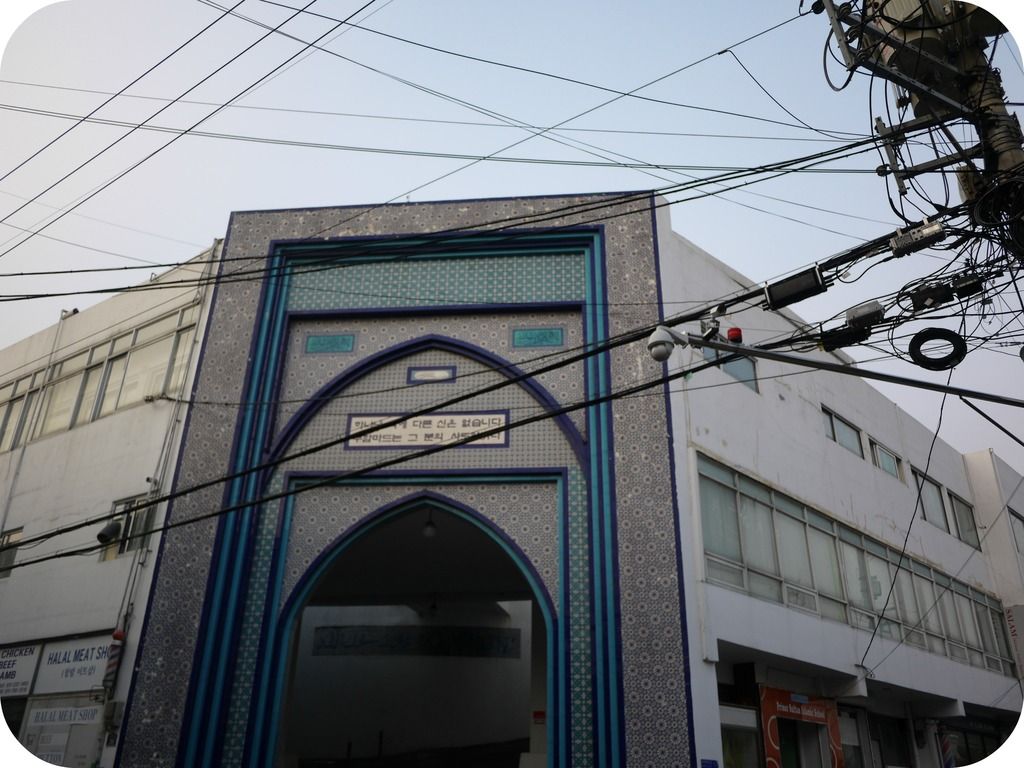 Here's the mosque :D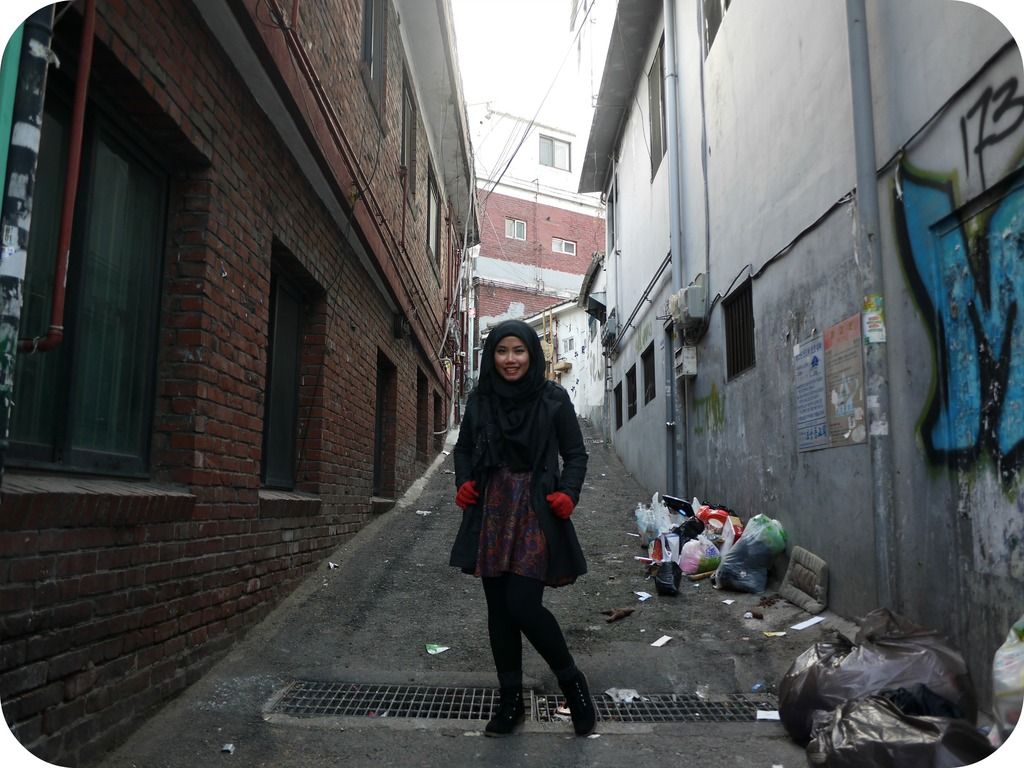 Happy face with a happier tum tum.


The night we saw snow for the first time. Another reason why Itaewon will always have a special place in my heart :)
xoxo