I can't find a single reason not to love Myeongdong.
I LOVE MYEONGDONG!
So much so that I came here almost every single night when I was in Korea! This place is a shopping heaven and it has got errrthang, from yummy street food, cosmetics of 238943784 brands (for someone who doesn't wear makeup like me, I can't help but to splurge on this!) to shops selling everything Kpop(I bought a Kim Joong Kook nail-clipper and mousepad, heee) and also tons of cool cafes! The cold weather was merciless, so I had a good reason to hop into a cafe every 30 mins get a hot drink, get myself warm and camwhore unnumb my poor dry fingers...
Oh how I hate winter bleargh!!


Talking about cafes, my favourite ones has got to be their cat cafes! Meowww~

The first one that we visited was Cat Attic, also known as Godabang Cat Cafe. To get to this cafe, all you have to do is to look out for this Garfield mascot...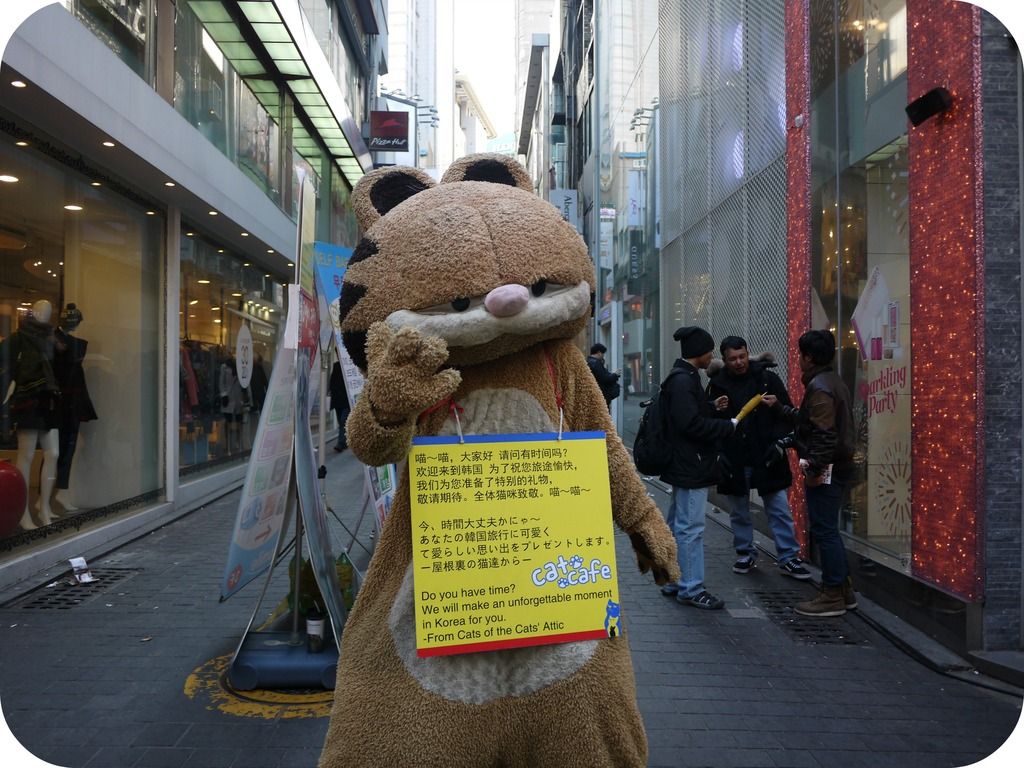 ... and it will tell you where it is!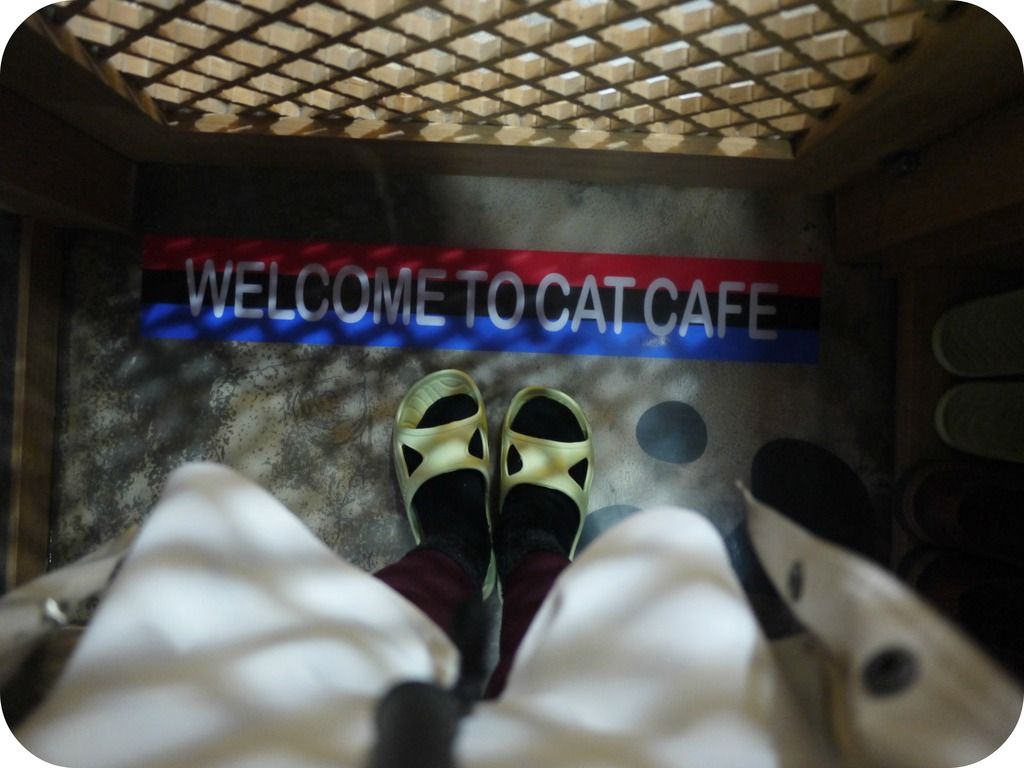 Just like the ones in Singapore, you need to remove your shoes and sanitise your hands before entering..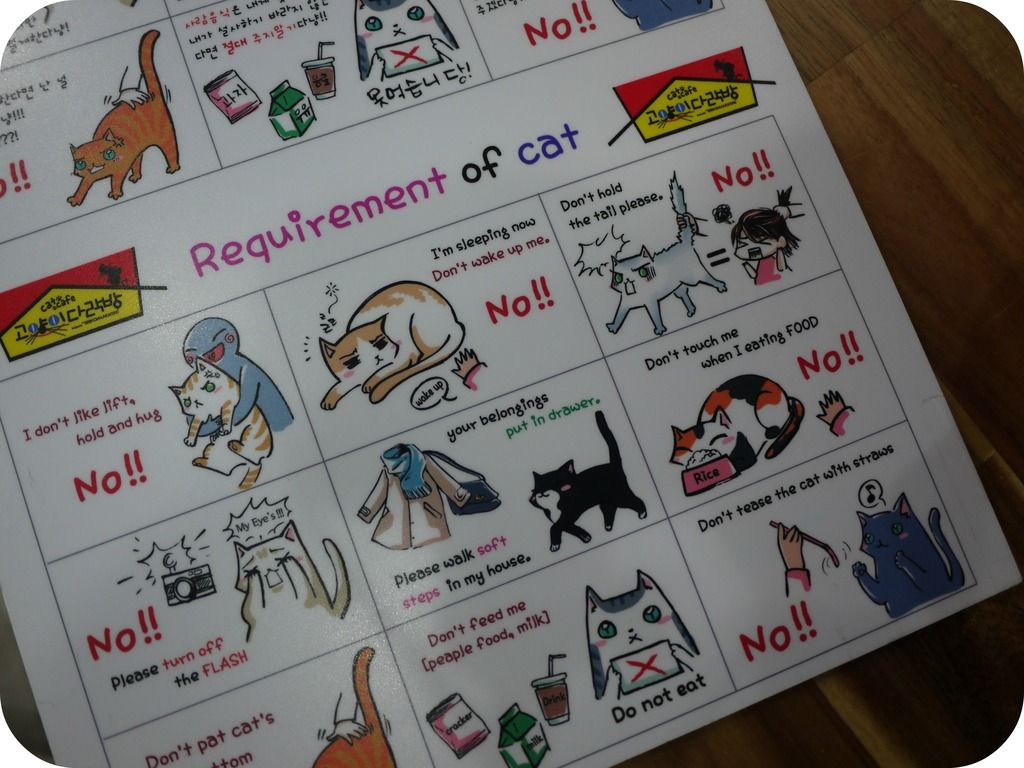 ..& you will be briefed on the dos and don'ts. Don't tease the cat with straws? lol so cute.
Entrance fee is only 8000 won (almost SGD$10) per person, inclusive of a drink. Best part is you can stay for as long as you wish to. Awesome pawsome for the crazy cat humans, like me!
Say hello to all these cute kitties!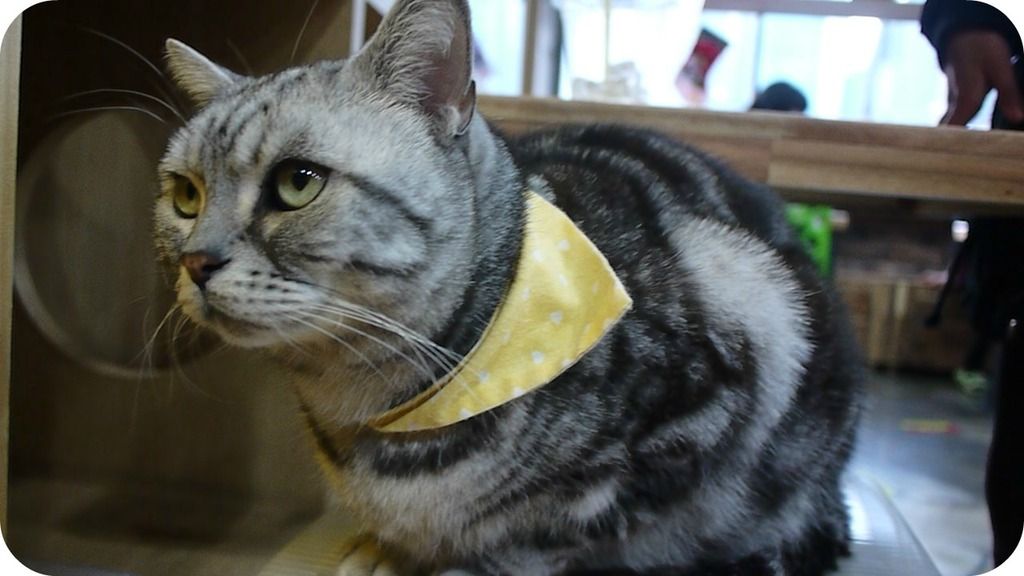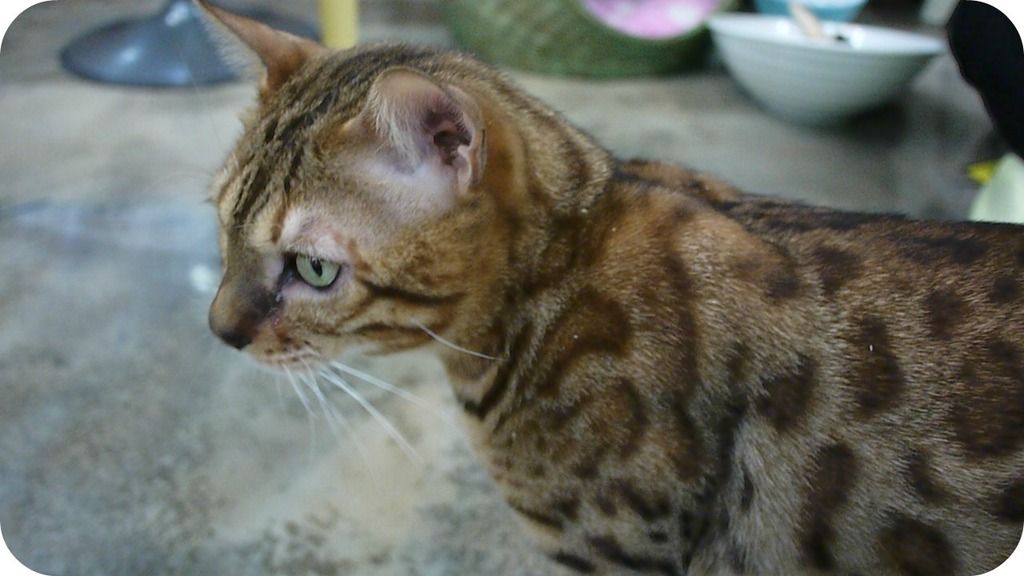 During snack time, the staff would walk around the room and ask everyone if they would like to put the cat food on their hand and have the cats come up to them. Of course I said yes purrlease!
Why are mew so cuteeee??
Don't you feel like punching this mintak kene romos face?!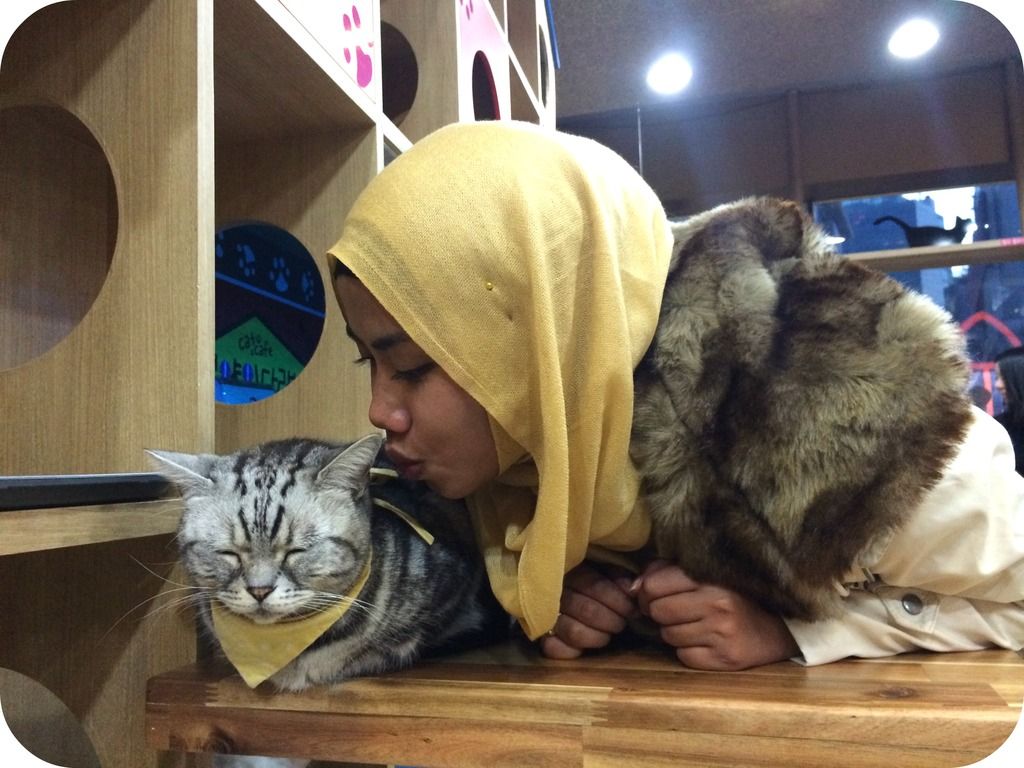 Can I get a hiss...eh I mean a kiss?
We left the cafe almost three hours later and saw the same mascot sitting around the corner.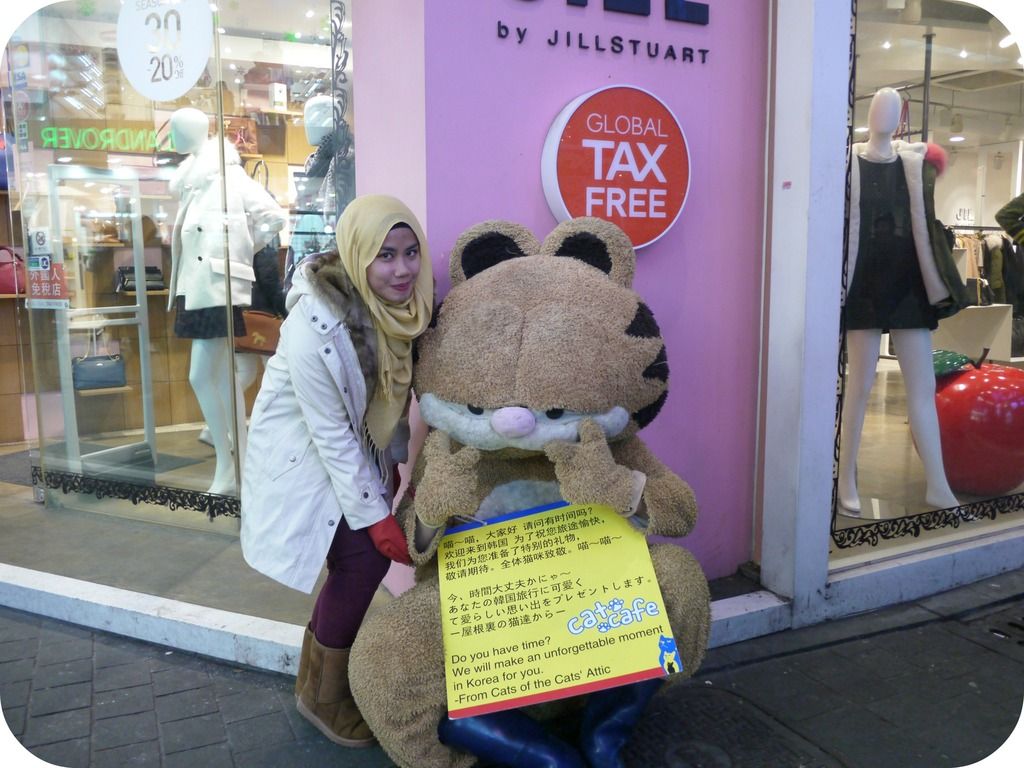 A few days later, we went to the Cat Playground, which we stumbled upon by chance.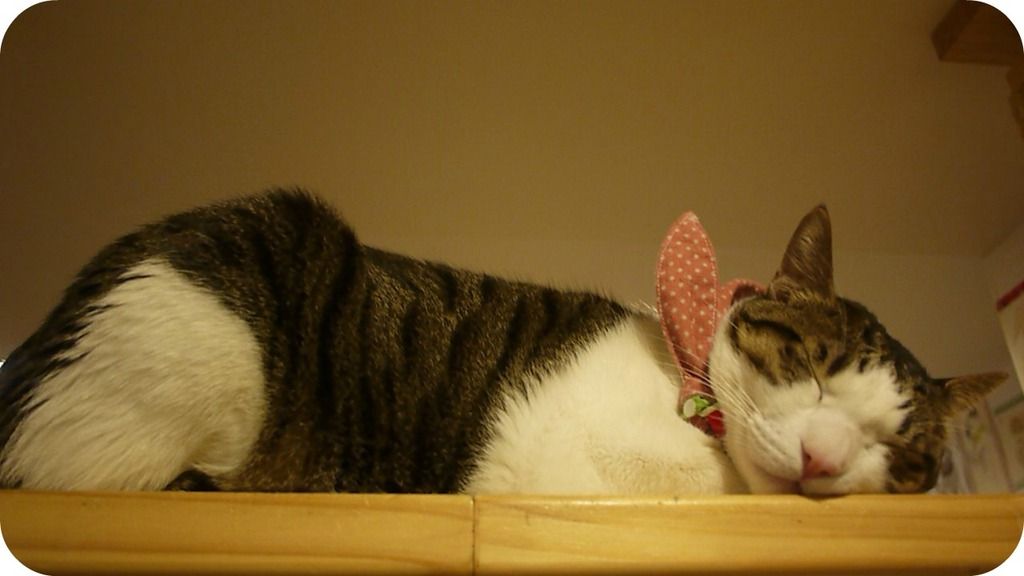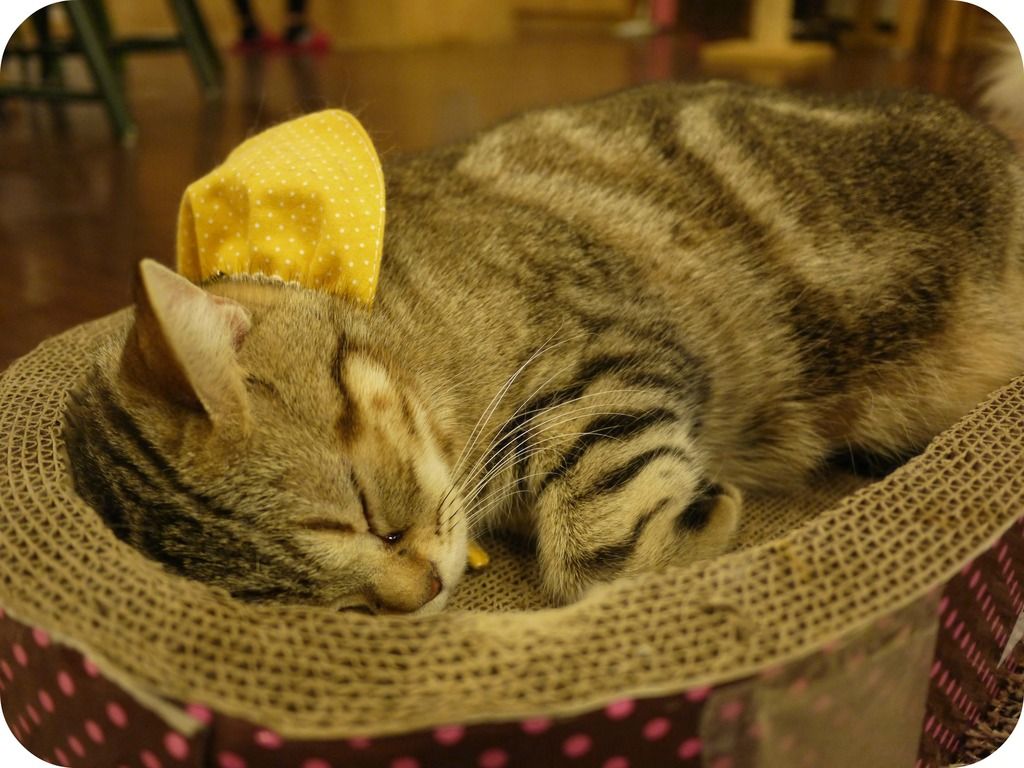 It was the cats' nap time when we arrived so as you can see most of them are sleeping.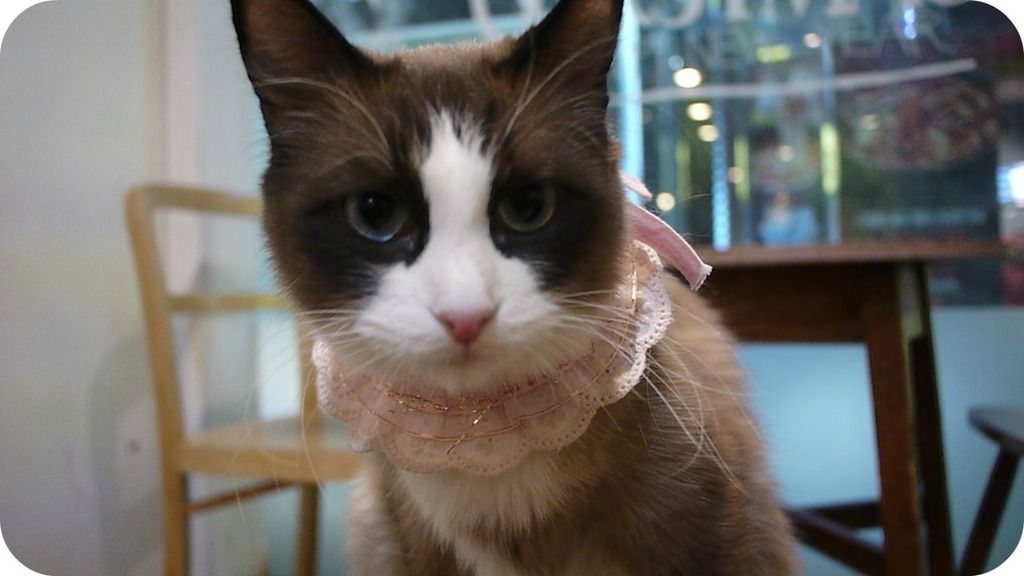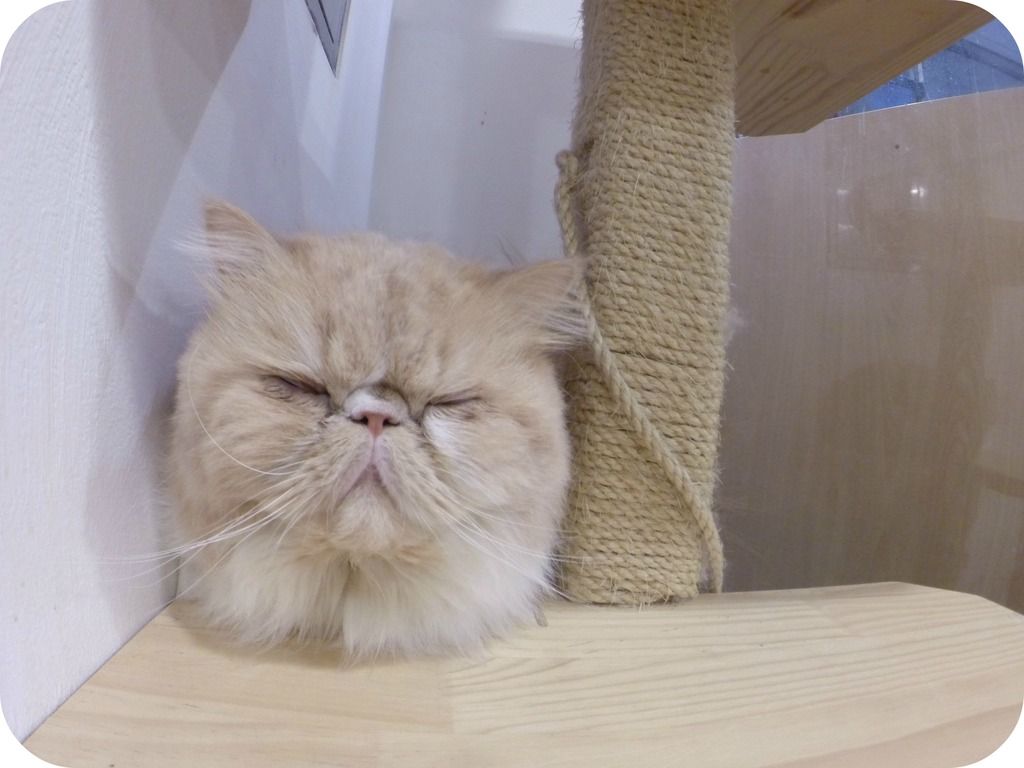 Look, it's the grumpy cat!
Excuse mew are you a fur carpet?
Le wild dog appeared out of nowhere!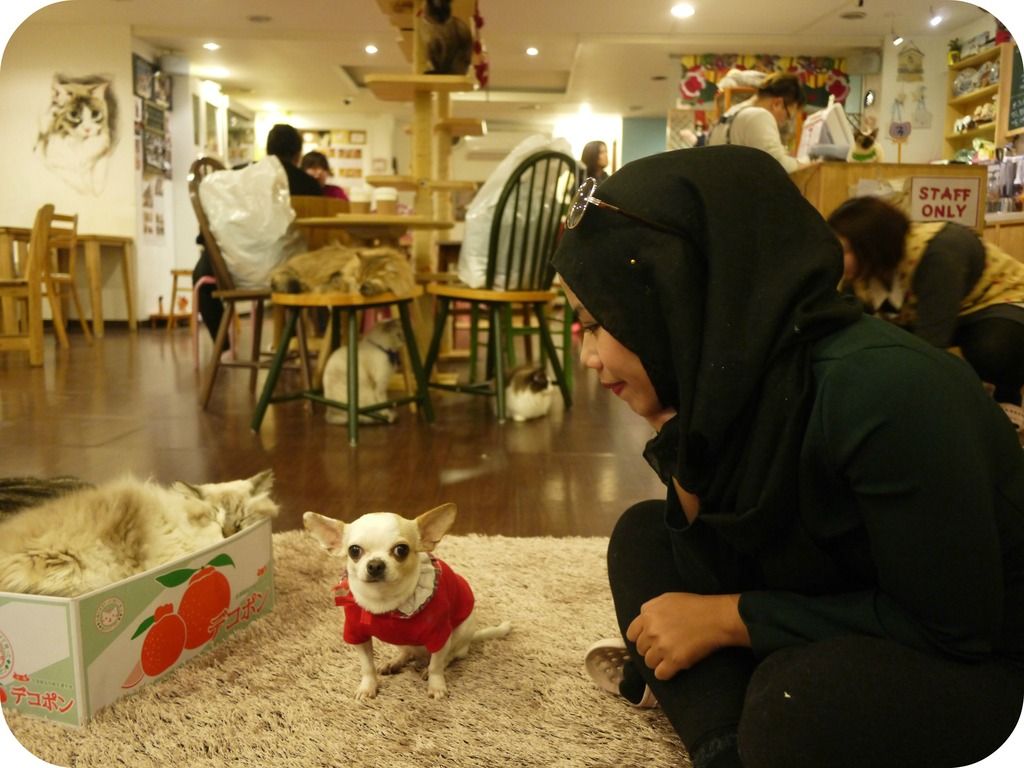 This dog was playing with the cats so well, I can't believe it is actually not a cat. I even thought that it is a special breed of a cat which looks like a dog lol.
The crazy cat lady and the cat who doesn't give a damn.
Will be sharing about another place that I love in Korea - Nami Island! Stay tuned.
xoxo