When my boyfriend asked what I have in mind for our bridal, my answer is simple. I only want either Ishq by NoraZee or Peti Solek TBR (PSTBR)!
In case you live in gua and have not heard about them, here are some pictures of works done by PSTBR..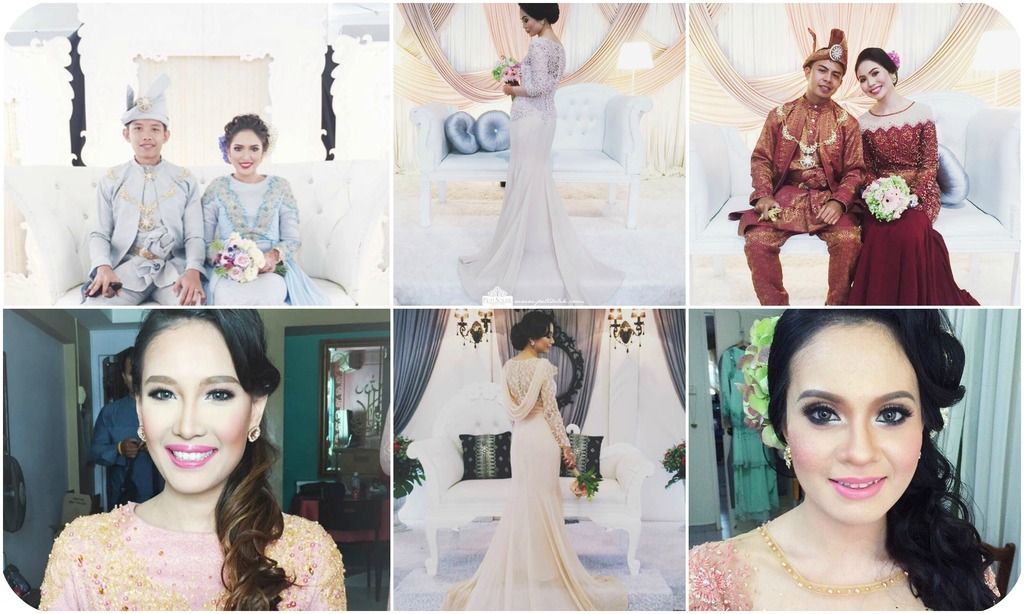 Photo courtesy:
Facebook
Madly in loveeeee with those dresses in the middle!!
& here are some from Ishq by NoraZee..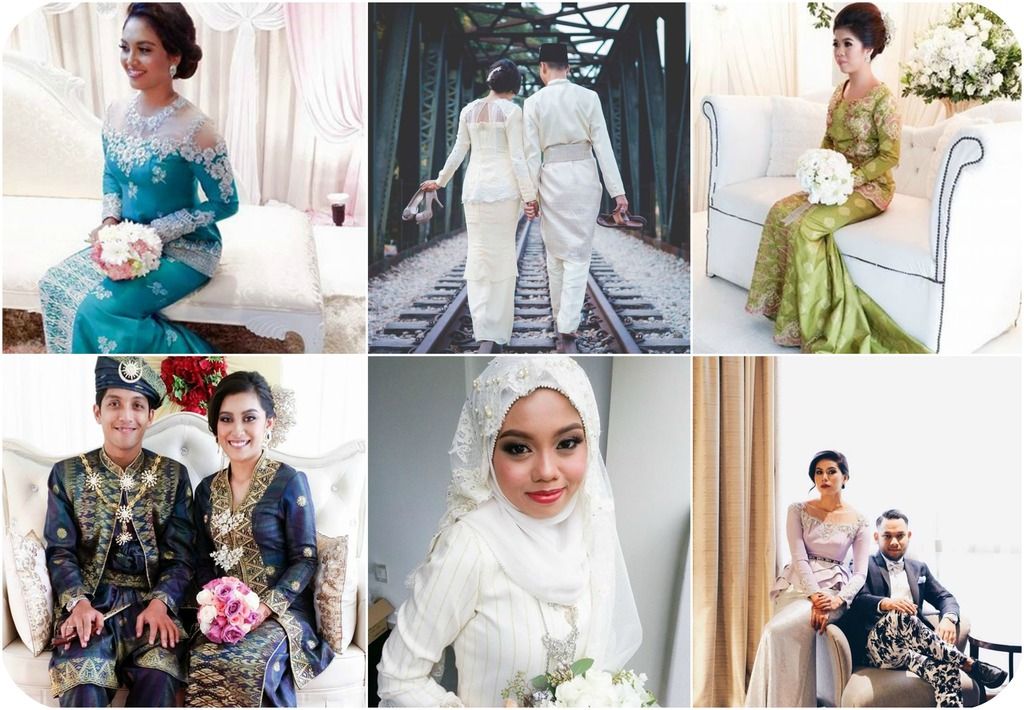 Photo courtesy:
Facebook
Eh I'm serious okay about people living in gua thingy. I met someone for the first time last year and since she is also a Btb, of course I was so excited to talk about everything wedding related. At one point I was gushing over these two choices of mine, she stopped me and said ..........
"Acutally I tak pernah dengar pun pasal Peti Solek and Ishq "
Huh you've cat to be kitten me right meow!!!!! -_-
Anywayyyyy, after much stalking researching, I decided to choose the latter. Ishq it is!
So last November I was browsing through my IG feed while in the bus back from KL, when I saw this :
& I freaked out!
Too excited that the fist thing that I did when I reached home was to switch on my laptop and send them a PM on Facebook. At 2.34am. Talking about being a kiasu bride to be, hurhur.

How not to be kiasu you tell me. One week later they posted this:



& it's not helping when my boyfriend kept asking me to hold my horses. Then two days before we got engaged, he finally gave me the green light to make an appointment with Ishq for the following week. I remember I was in the cab with Hariz when I read the message and I grabbed his arms in excitement and squealed like mad LOL over gila, I know.
It took them just a few hours to get back to me, telling me their appointment slots are fully booked till February, what the fish! My bridezilla mode got immediately activated so I turned to my boyfriend, who is also one kind of a groomzilla, and he immediately text the lady boss. Few minutes later I received another message from them giving me a slot one day after our preferred date.
teehee shank you boyfriend :p
*****
Two weeks later...
weeeehooo!
Nora was everything I've ever read and heard about her. Loud, friendly and ..... crazy lol
Can't wait for outfits selection!! For now I shall continue stalking their IG updates every weekends:p
Signing off with a picture we took right after our appointment that day..
..with me looking so happy cos I've secured my #1 choice for bridal & my forever serious Mr Arrogant.
xoxo