I can't find a single reason not to love Myeongdong.
I LOVE MYEONGDONG!
So much so that I came here almost every single night when I was in Korea! This place is a shopping heaven and it has got errrthang, from yummy street food, cosmetics of 238943784 brands (for someone who doesn't wear makeup like me, I can't help but to splurge on this!) to shops selling everything Kpop(I bought a Kim Joong Kook nail-clipper and mousepad, heee) and also tons of cool cafes! The cold weather was merciless, so I had a good reason to hop into a cafe every 30 mins get a hot drink, get myself warm and camwhore unnumb my poor dry fingers...
Oh how I hate winter bleargh!!


Talking about cafes, my favourite ones has got to be their cat cafes! Meowww~

The first one that we visited was Cat Attic, also known as Godabang Cat Cafe. To get to this cafe, all you have to do is to look out for this Garfield mascot...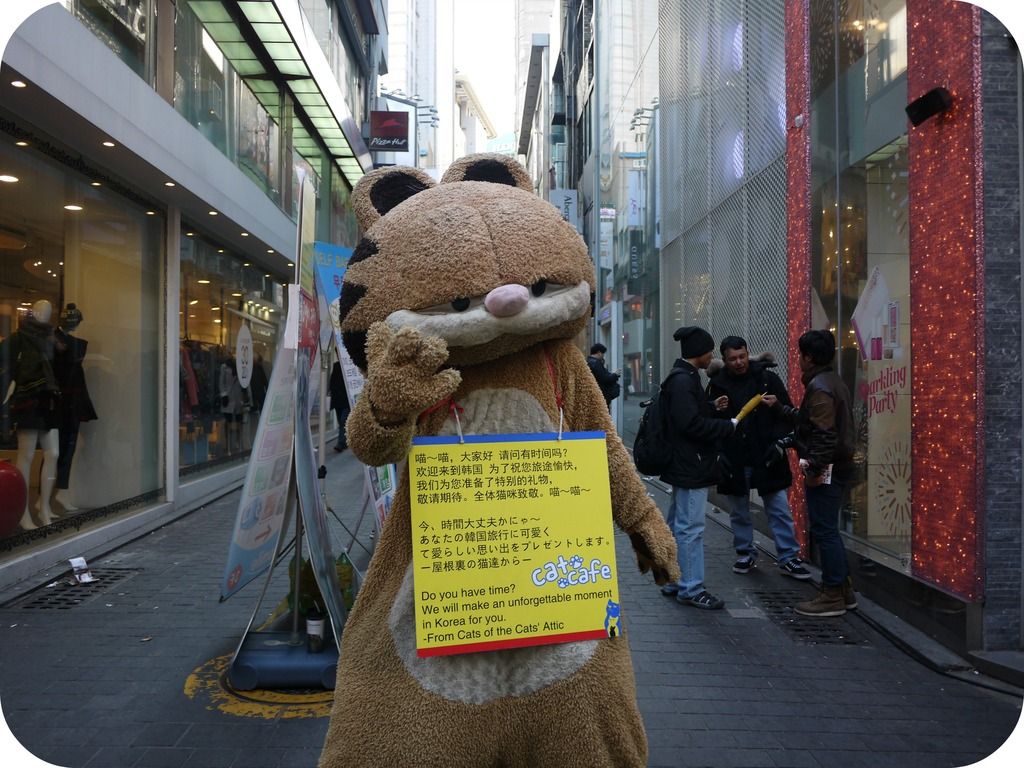 ... and it will tell you where it is!