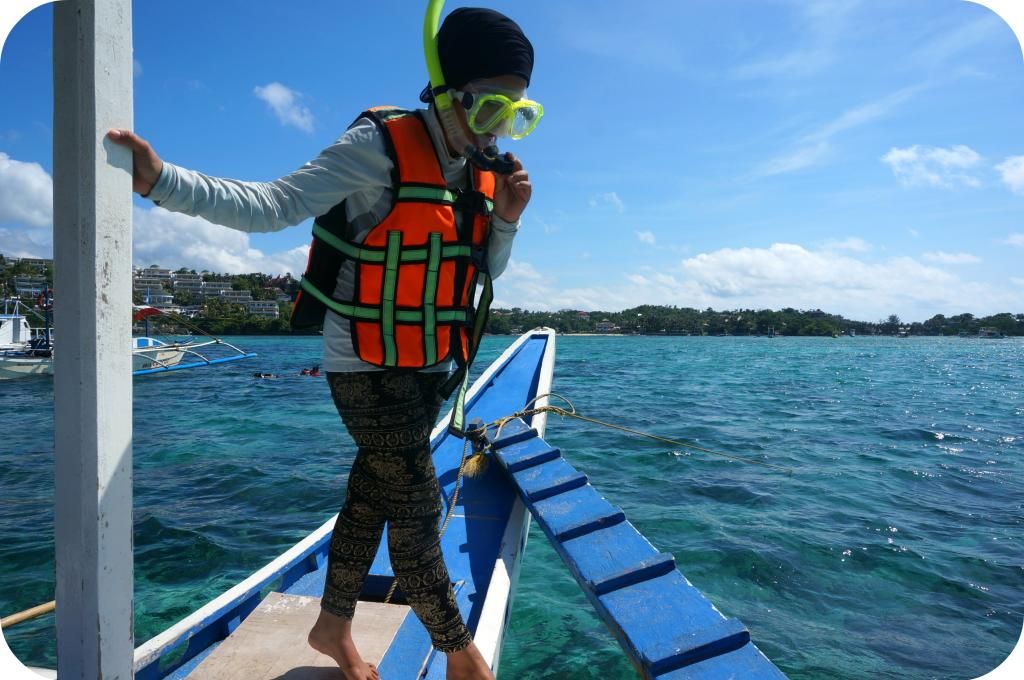 Least favourite activity for the day cos like I've mentioned a zillion times before - I can't swim for nuts.

So while the rest were enjoying themselves, this guy took advantage of me and had me (unwillingly) snapping his pictures away. So perasan model kan
*****


Into the waters I finally went! Here's Ira trying to help with with my goggles....
..and here's her & Hariz pulling me around cos Imma super googootz. Too scared to move so much lol
Few out of the 224 selfies I have of him in my gopro. 224 ok!!! Why my guy friends all so vain one?


Love this shot, so lawa right?
Group shot! So happy when it was all over!!
*****
Next up :
Helmet Diving
Lousy quality picture taken by the staff's camera. & yes the attention seeker is back as you can see.

We were each given a bread to feed the tiny fishes and then just mingle around with them.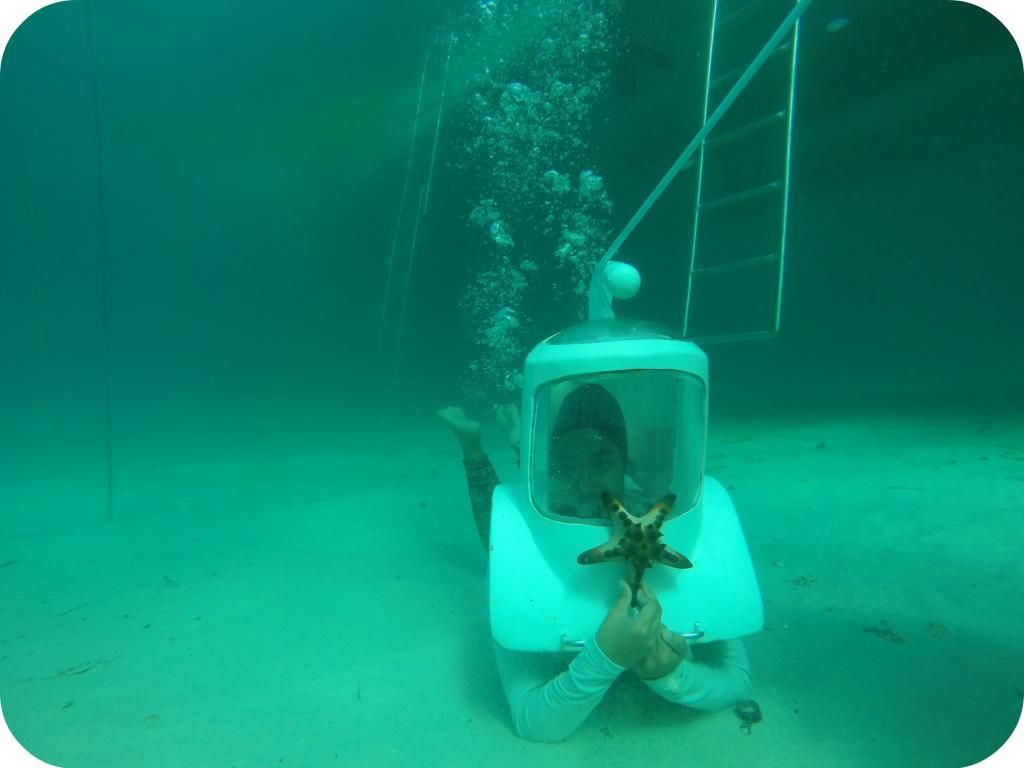 Thirty minutes underwater was pretty long for us as we don't have much to do other than feeding the fishes and the view wasn't great for picture taking. While I was aimlessly walking on the sea bed I suddenly realized I wasn't supposed to do all this because I was advised to stay away from any water activities for at least three months after my Lasik surgery. Wooopps.
The ladies..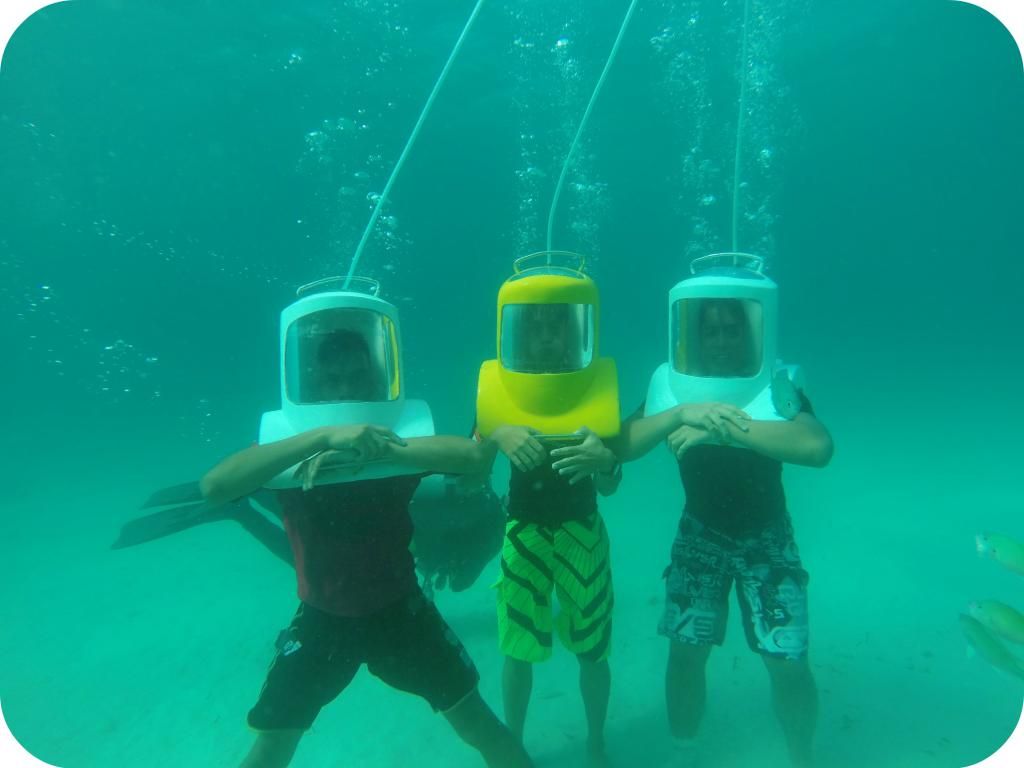 ..& the gentlemen!
The girls got bored after some time and they started doing some silly stunts and I wanted to be just as adventurous so I did the same. Next thing I knew, my back hits the sea bed real hard, the helmet came off and I was immediately gasping for air!!! I was so sure I was going to die plus I was so scared to open up my eyes after remembering that my poor eyes aren't supposed to be exposed to sea water.
Long story short, I somehow managed to reach the surface and the first thing I did when I finally opened my eyes was to hug the guy who helped carry me so tightly, telling him I was so scared. Which I totally am ok! Was shivering and crying at the same time hahaha it sounds so funny thinking about it as I am typing this lol I am sucha klutz
*****
Next :
Flyfish Adventure
.

One hell of an experience!

For those who have no idea what it is all about, basically you'll be seated on this huge inflatable raft which is pulled by a speedboat. Sounds a bit like banana boat right but this crazy thing here actually fly up on air vertically while you hold on to the raft for your dear life.

Here's a video if you still don't get it :



Mad crazy or whut right! Think it's easy? Try it at least once and eat your words afterwards.

*****

Later that day we explored Station 1, and what happens in Boracay that night, stays in Boracay :p
xoxo