Here's the second part of my magical wonderful day the happiest place on the Planet -
Disneyland!!
Can't believe it has been ten months since my visit there and that pretty much shows how much of a procrastinator I really am lol
Continuing from where I last blogged. You can read about the first part
HERE
.
Into the Mystic Manor we went ~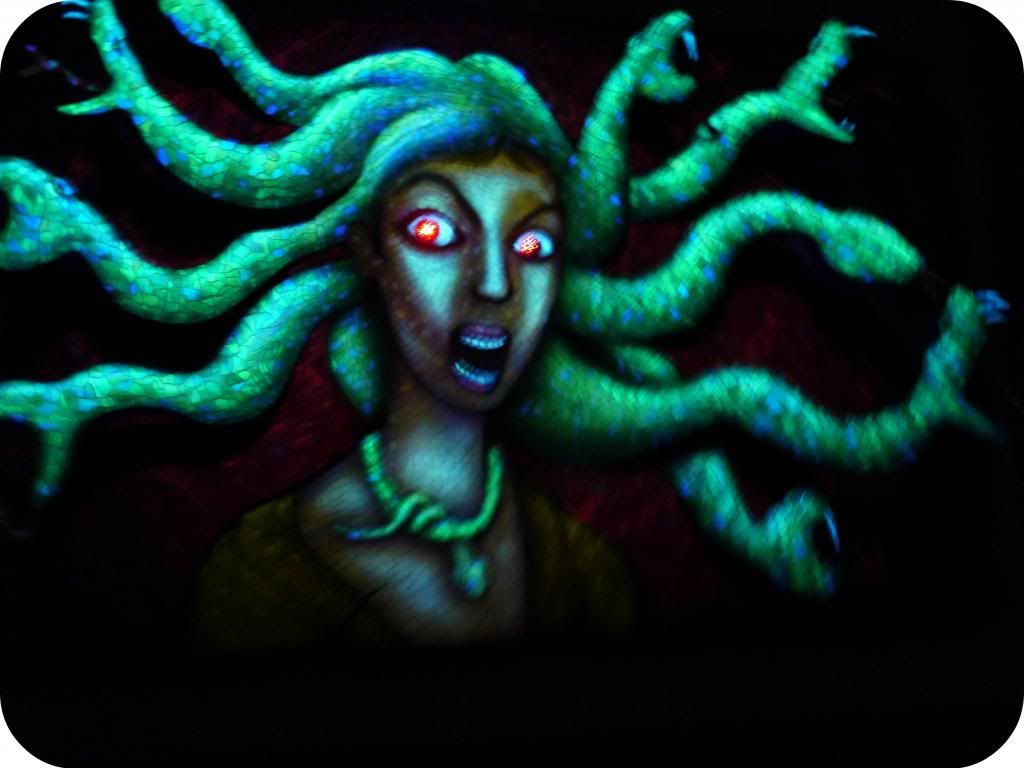 So what happens in this mansion is that a cheeky little monkey opens up a special box which brings objects to life. We get to sit on a carriage and enjoy a tour around the house. I super love this ride cus of all the special effects that makes the characters so damn realistic!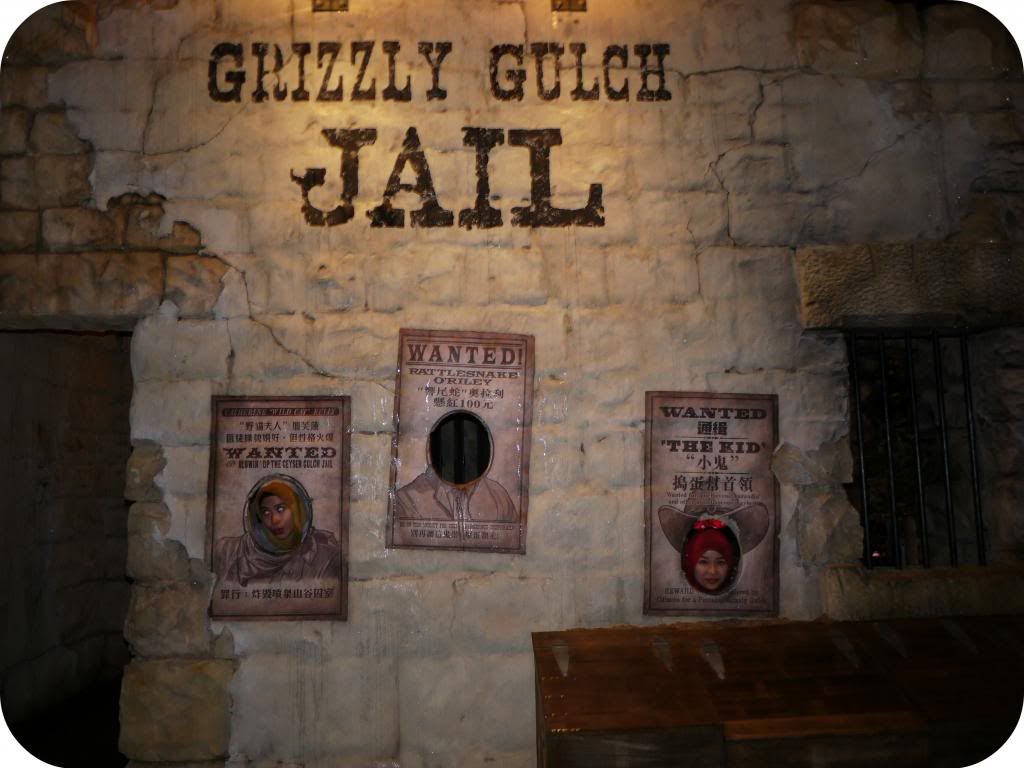 Another ride that I super love - the Grizzly Gulch.
Initially I was so reluctant cos if you must know, I absolutely hate roller-coaster rides! I begged the rest to leave me out, just like how I did at Ocean Park. I even had tears welled up in my eyes okay!! Still my sisters showed no mercy and insisted on me riding it so I had no choice. So drama-mama, I know, but that's how much fear I have for roller-coasters!! I would rather do sky-diving a hundred times over one damn roller-coaster ride.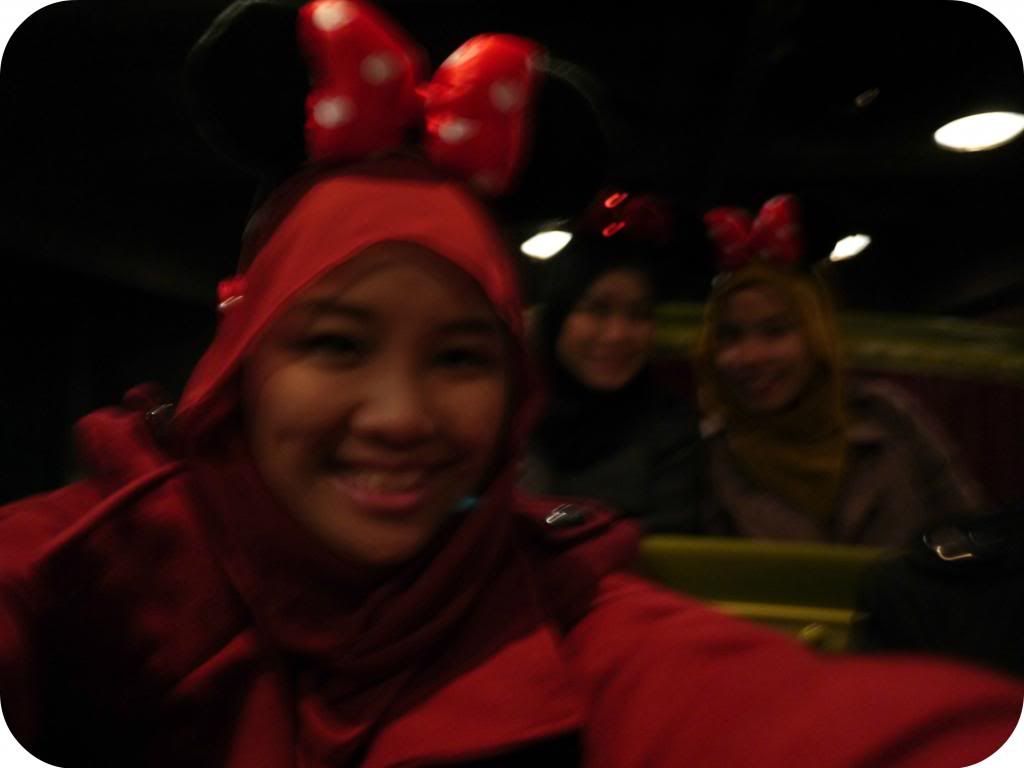 Blurry us before the ride.

But guess what? The ride wasn't as bad as I thought it'd be and we even went on it once more hahaha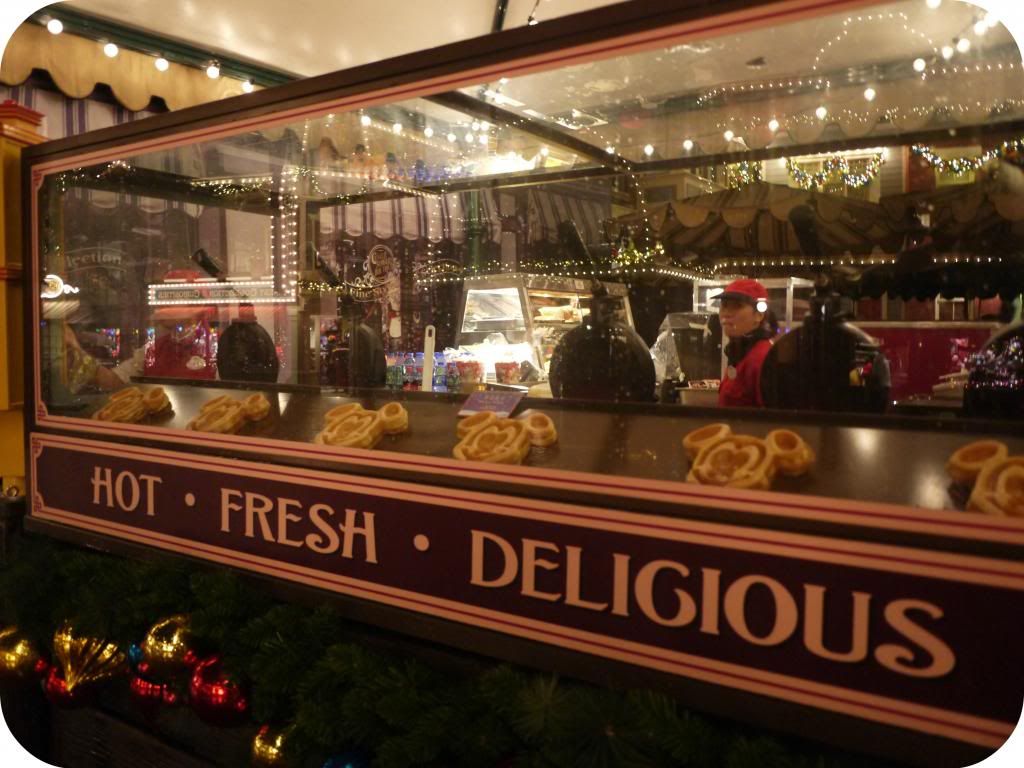 One of the must-haves in Disneyland - their
overpriced
Mickey Mouse Waffles. Nom nom nom.
& last but definitely not the least, the one I was looking forward to the most -
FIREWORKS!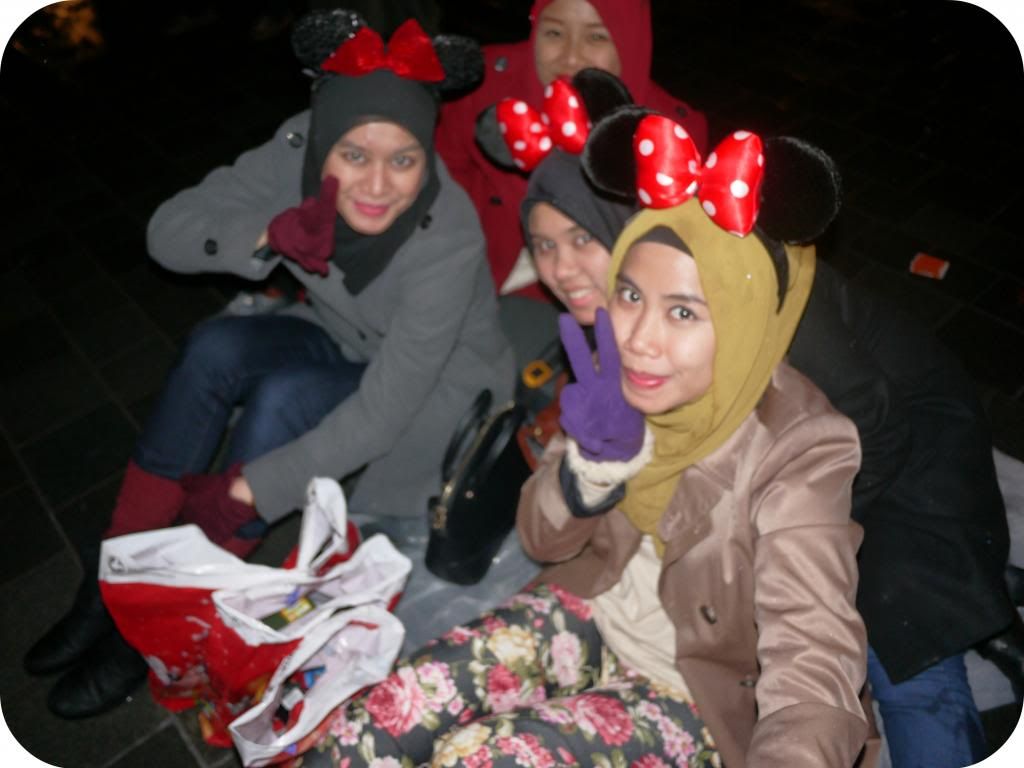 Kanchiong
spider us who were already seated in front of the castle thirty mins before the show :p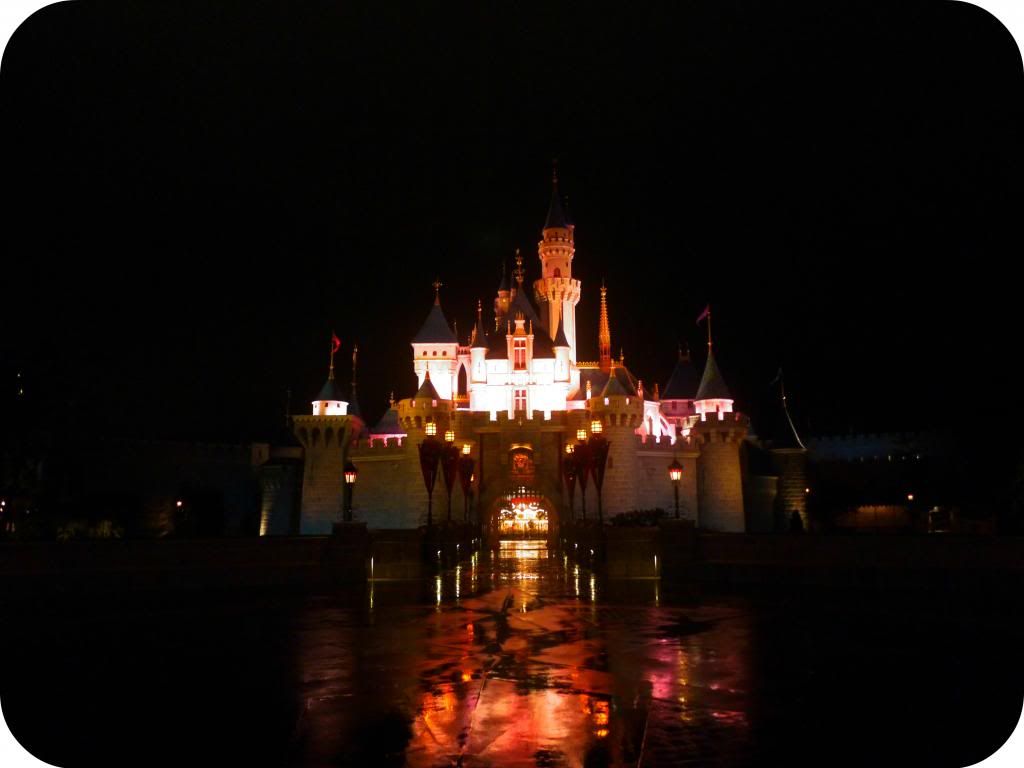 I have always been a huge fan of Disney ever since I was a young girl. I remember watching every single Disney Princess shows over and over again (Snow White especially, my fav!), and wishing that someday when I am older I would visit Disneyland, meet all their Princesses and witness the magnificent fireworks.

So obviously as I stood there right in front of the magical castle, I couldn't help but to feel a tad too......emotional? Just singing to every songs they played, the songs I know by heart, makes me feel so blessed and thankful that I am able to live this childhood dream of mine.

Gosh I miss Disneyland so much! Nak go again :(


Starting in 5,4,3,2....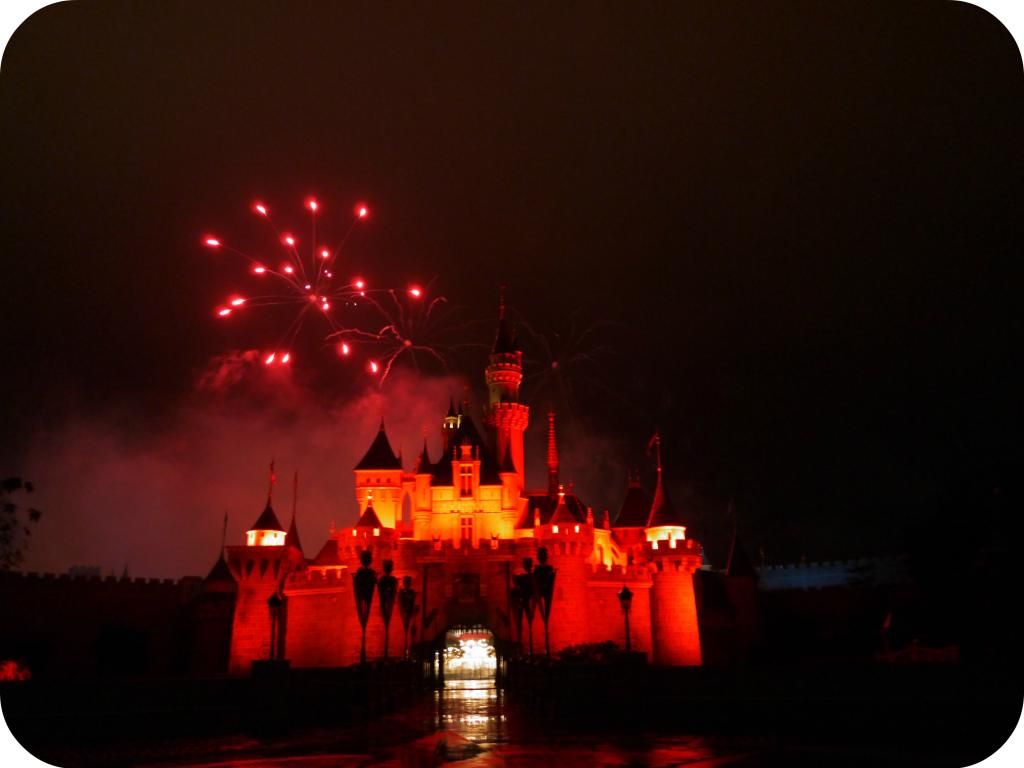 Truth to be told I was actually so ecstatic (with a mix of emo,still) the entire time watching the fireworks, that I cried so badly when it was over! Actually it's not only me, all four of us cried okay! We hugged each other and Masturah went "
I love you girls so much!
" and I cried even more hahaha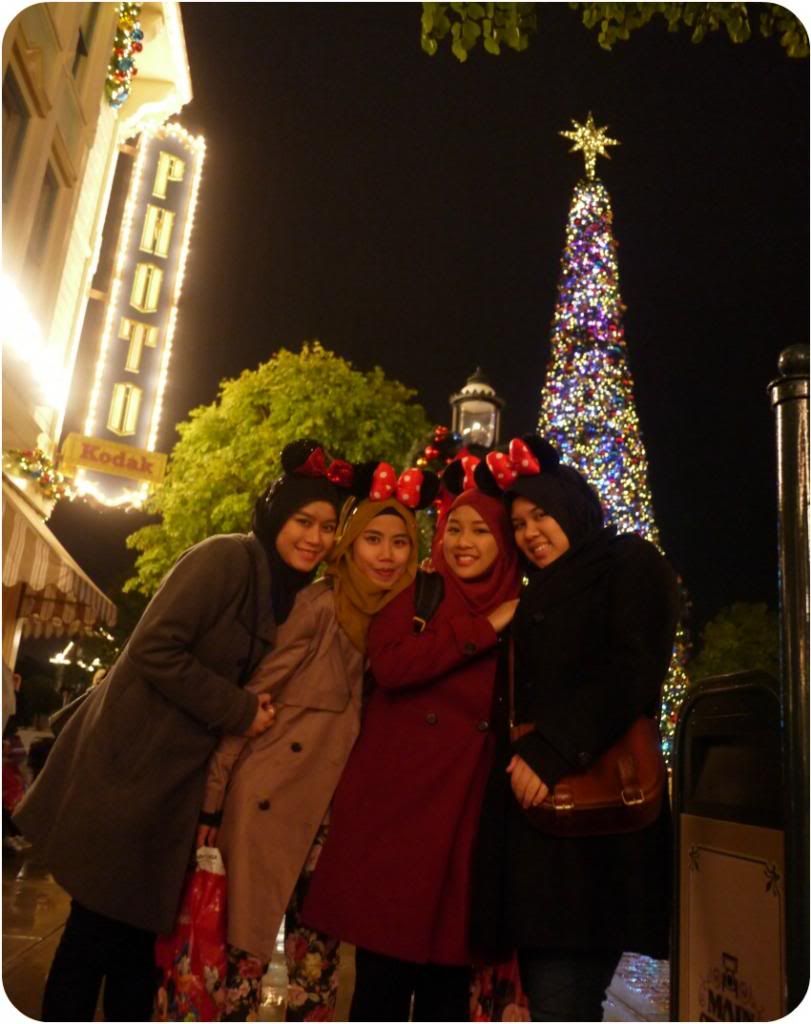 To quote what Masturah posted on Instagram - "didn't know this will be the last holiday for the four of us together". As we all know, life is very unpredictable and works in mysterious ways. We were four happy single ladies in this picture. Today, less than a year later, two of my beautiful sisters above met their own prince charming and within months, changed their status to engaged & are now happily counting down the day to THE day.
And as for me, I guess it's also time to make another childhood dream of mine come true.
One that I have been waiting forever for.
:)
xoxo