Day Two in Boracay! You can read about my first day
HERE
.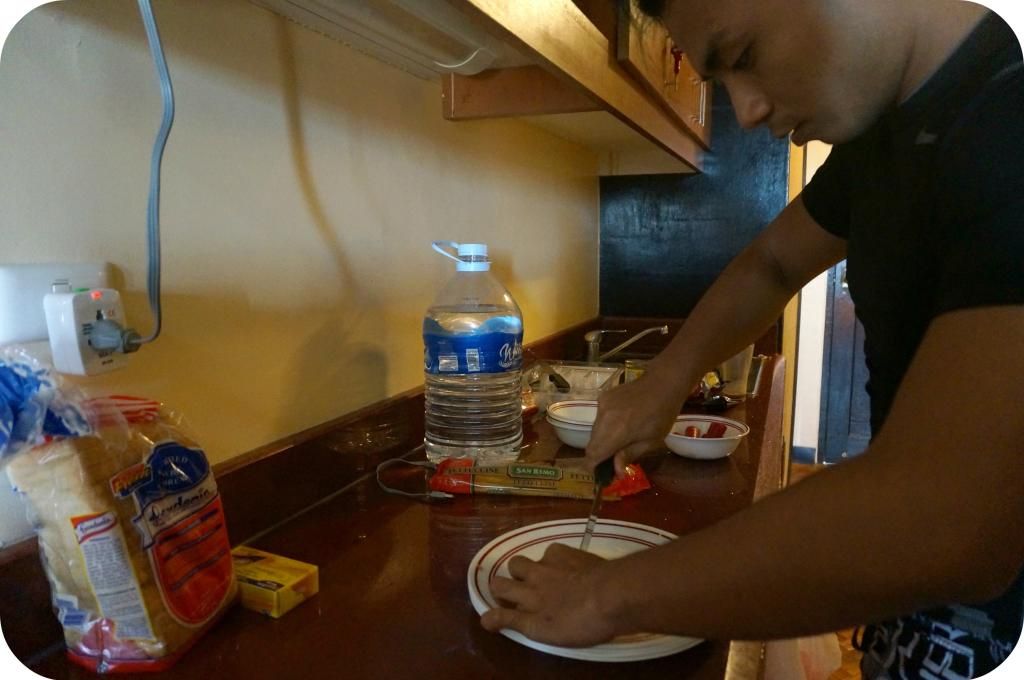 Woke up that morning to see my darling oppa preparing breakfast for all of us. The night before we did a bit of shopping at the local supermarket and surprisingly found some Halal stuff, cus if you need to know, finding Halal food here in Boracay is akin to looking for a needle in a haystack!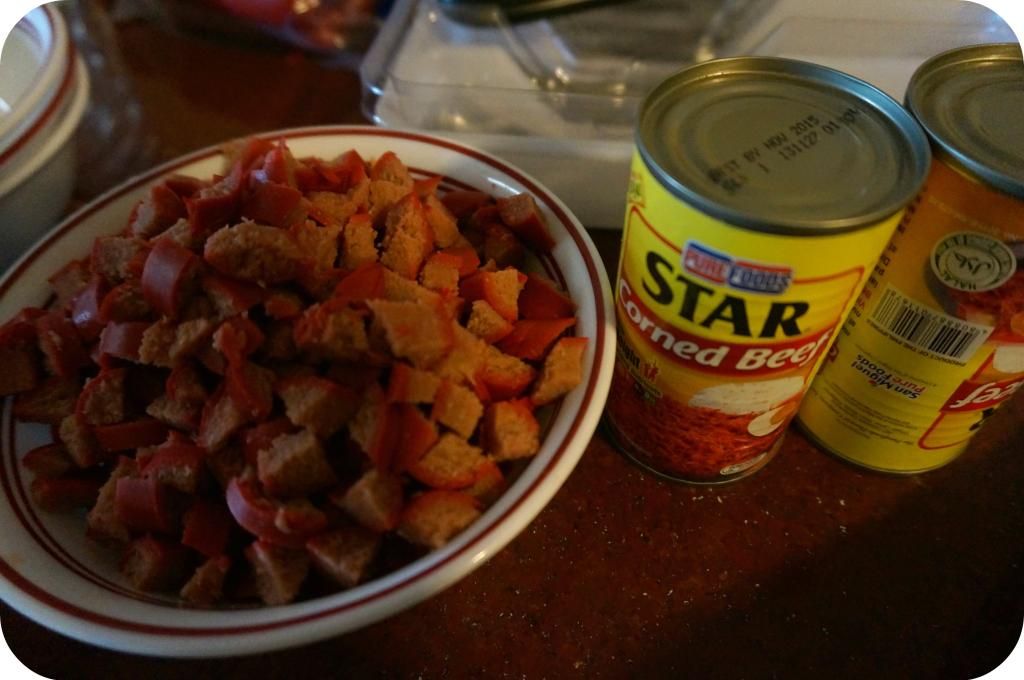 Slowly everyone else woke up and helped out, while I just helped to... take pictures?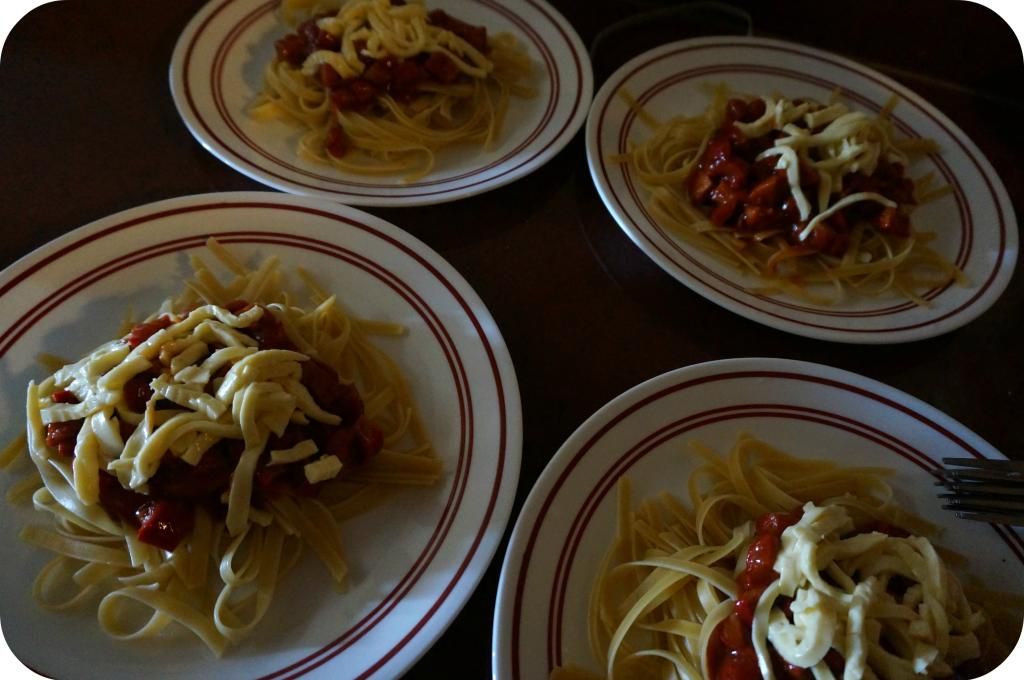 Noms!
*****
While waiting for the shuttle bus to D'mall to arrive, I first must.......
:p
Then we realized we just missed the damn bus so we had to wait for another hour, but we're pretty okay with it cus it means we can camwhore at the pool~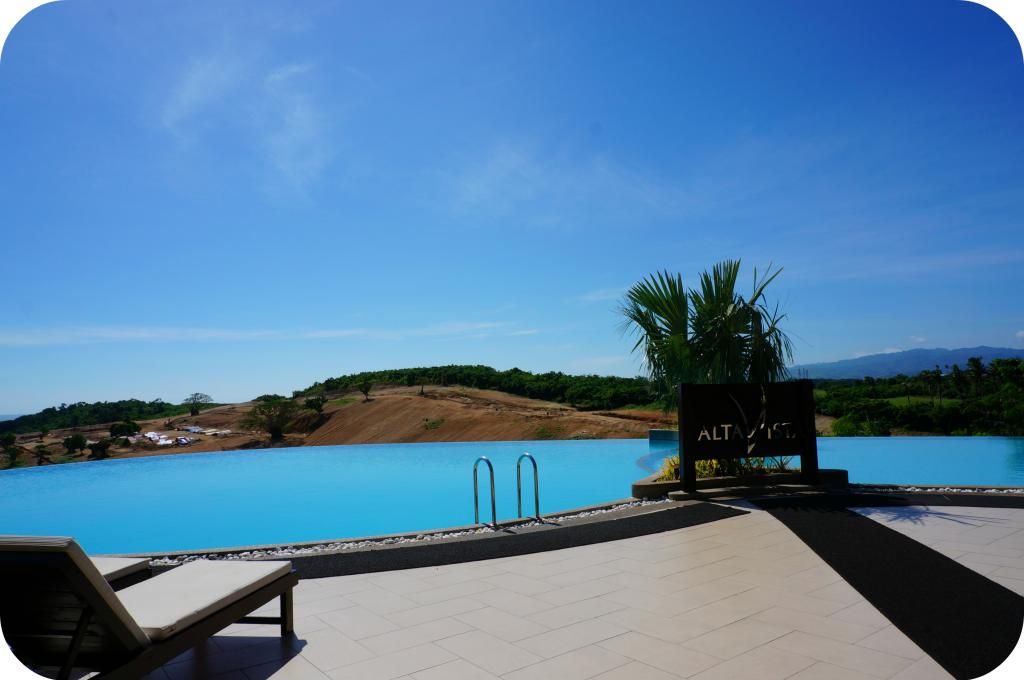 One with the photo-bomber...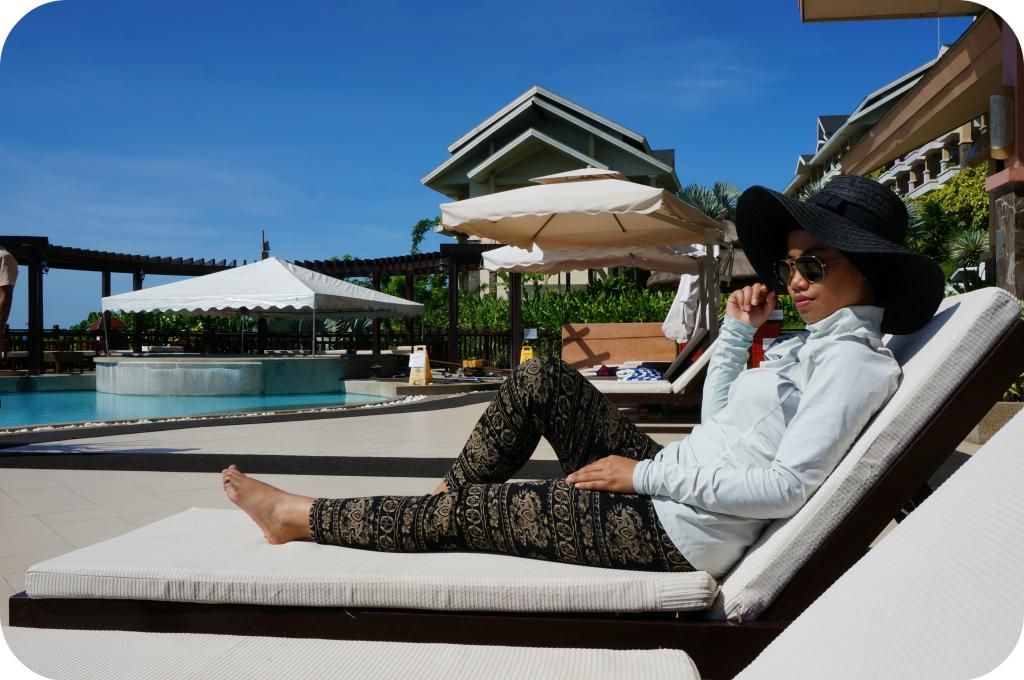 ... and one without. Sho pretty I suka!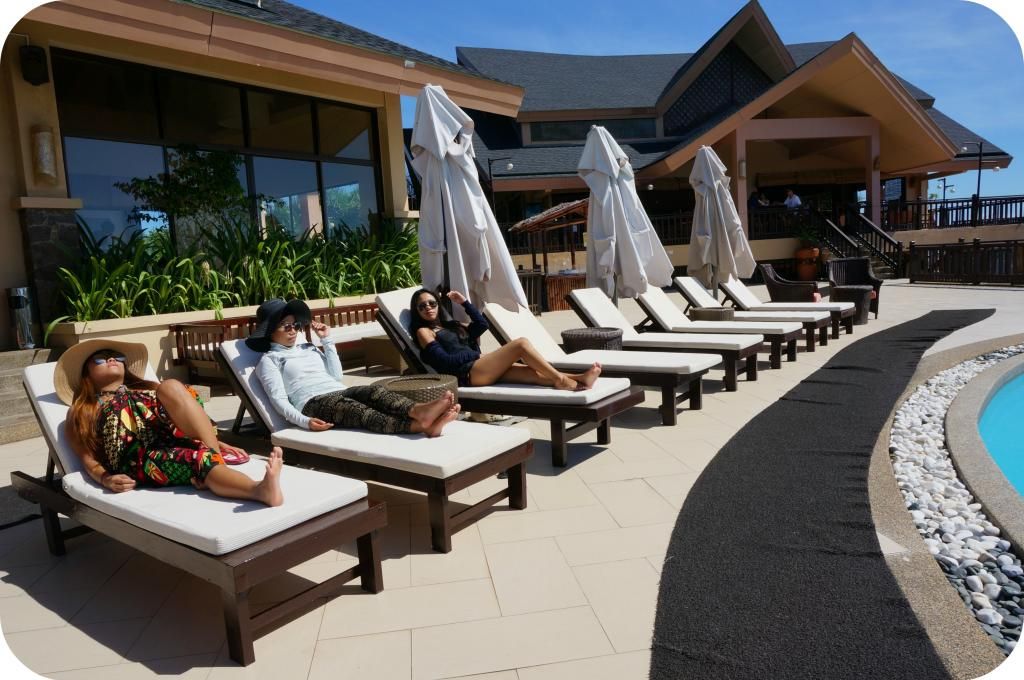 Feeling-feeling tai-tai us lol
*****

Met Jojo at D'mall, get some stuff signed...
... and hopped onto the boat.
Look at the clear water :o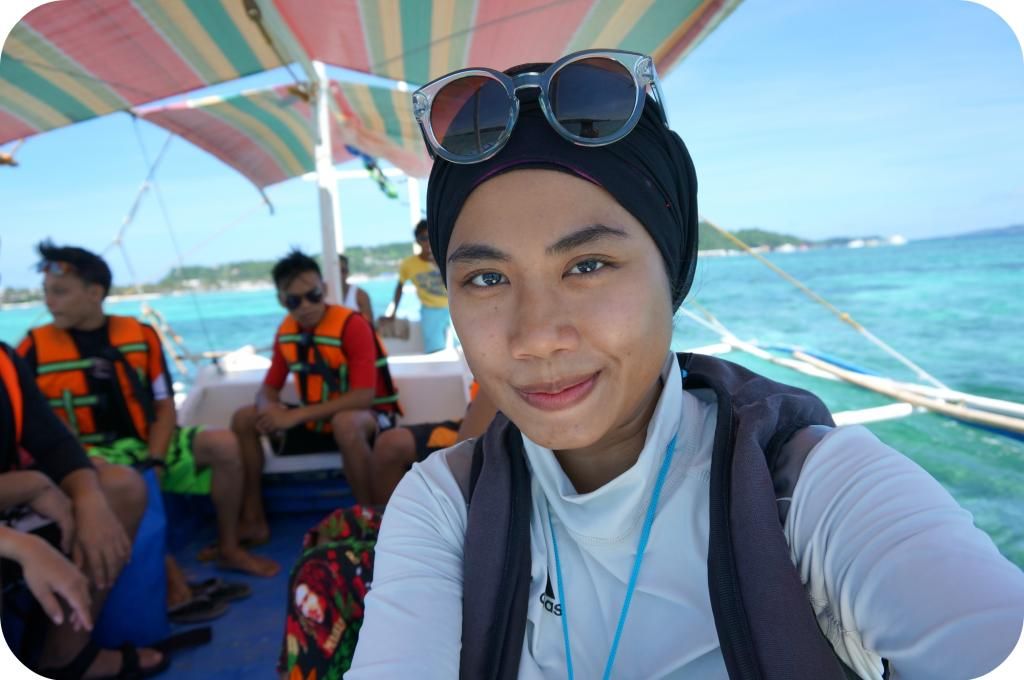 Already so tanned. Sigh pie.
Here we are! Magic Island~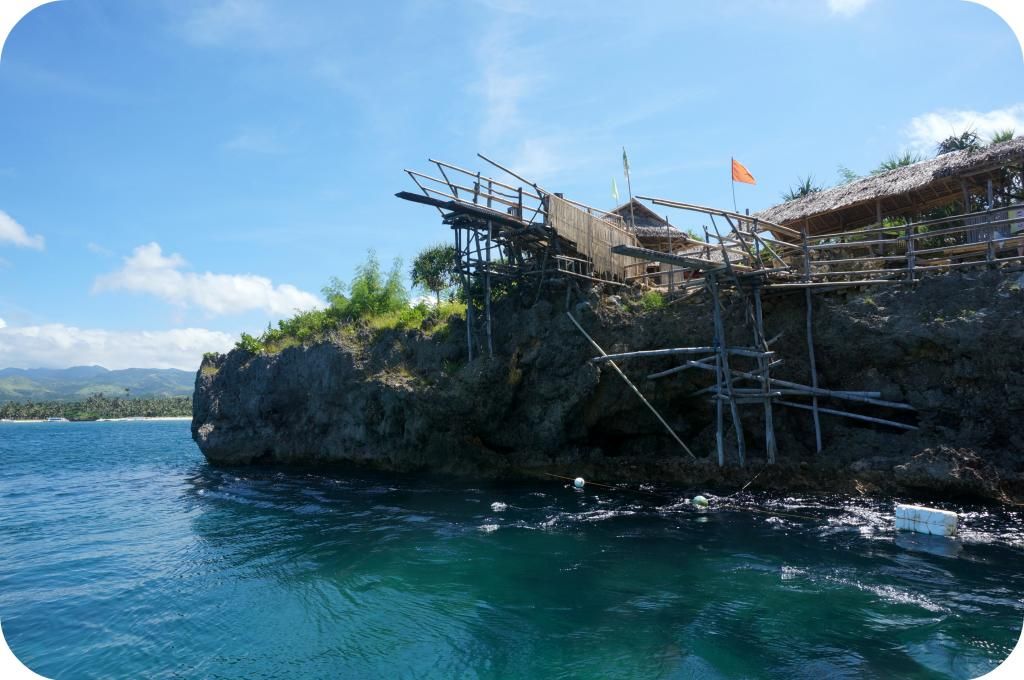 There wasn't any tourists around when we arrived so we made use of the time to take pretty pictures!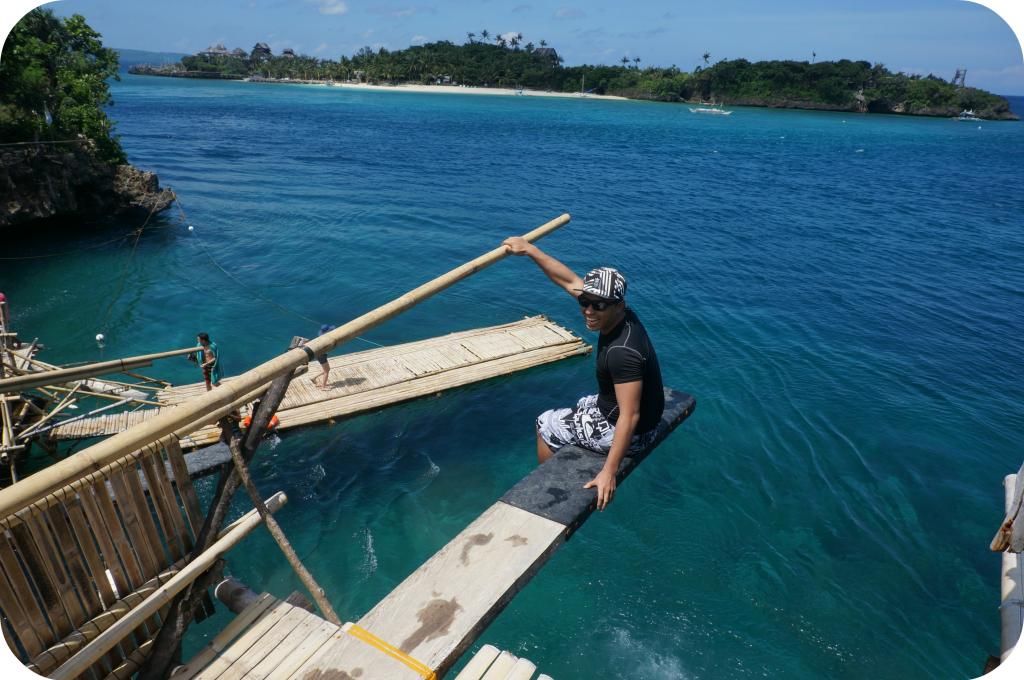 One reason why this guy is my most awesome bff is bcos he's the only person in this world who can tolerate my never ending requests to take endless pictures of me. I think it's pretty evident from this blog that I am a big time, major camwhore, no?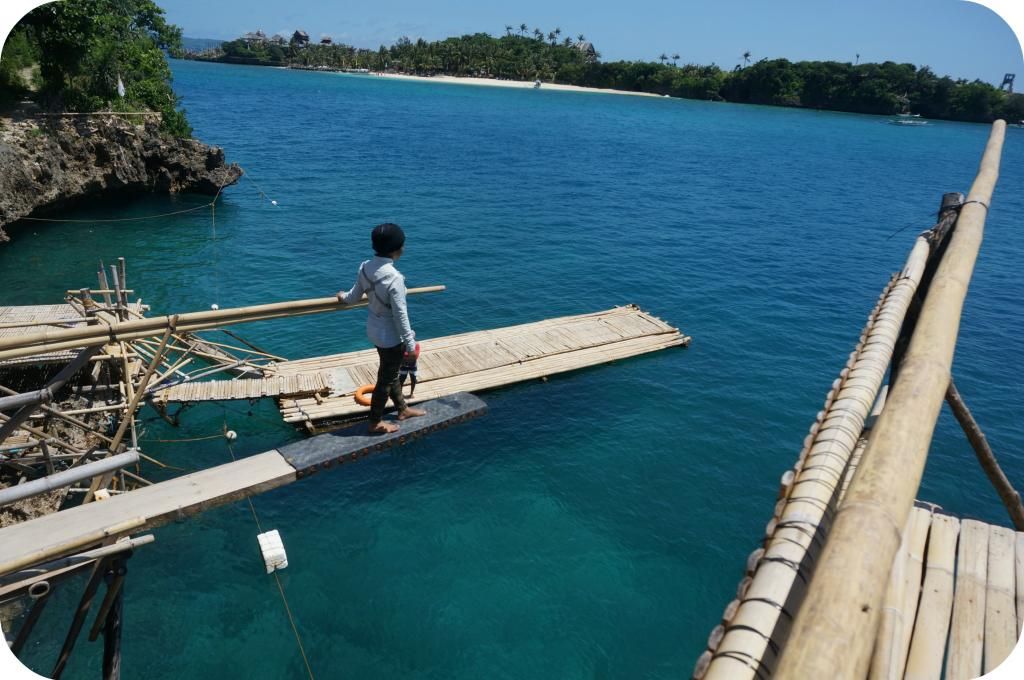 hehe thanks oppa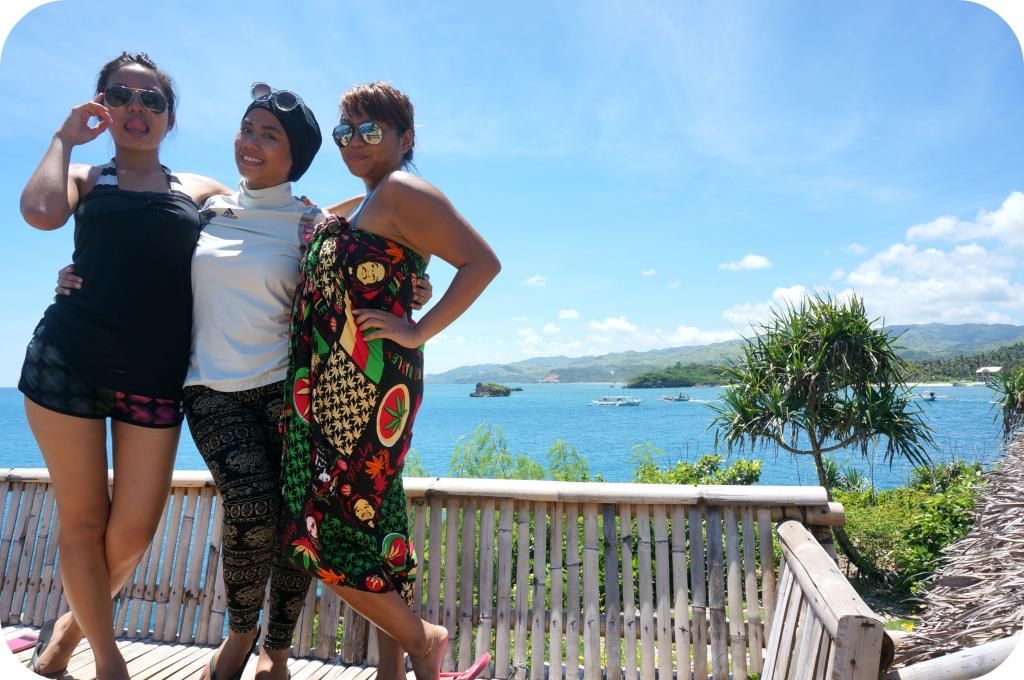 The girls I love so much. So bummed that Fina couldn't join us, or else it'd be complete.

Solo shots.
& the couples shot!
We did a few jumps and chicken-me only managed to clear the first stage - a pathetic 5m jump. Honestly, it was so much scarier as compared to the 233m
Sky Jump I did at Macau Tower.
For real!

Later on, Hariz decided to turn into.............

Annoying freak kan this guy.


With the Korean kid who was super amazed to see this Batman, who is obviously loving all the attention.
Yup this guy is definitely an attention seeker, now you know lol
*****

Mad LOVE this picture!!!!! Seriously how can anyone not love it here...



... and resist NOT taking 23782826 pictures of themselves?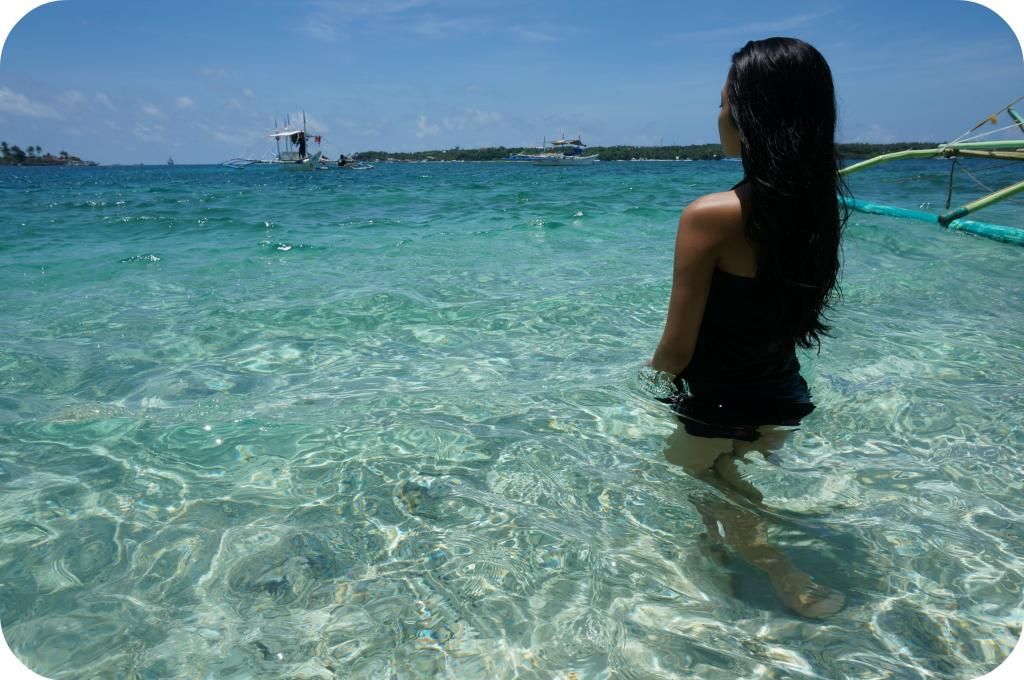 We know for sure we can't.
Okay that's all for today! Shall blog about the rest of the second day in the next entry!
I
nak siap
go dating nao :p
xoxo