Okay I've been missing for some time, I know. Life has been hectic! Shall continue with my Pangkor trip today~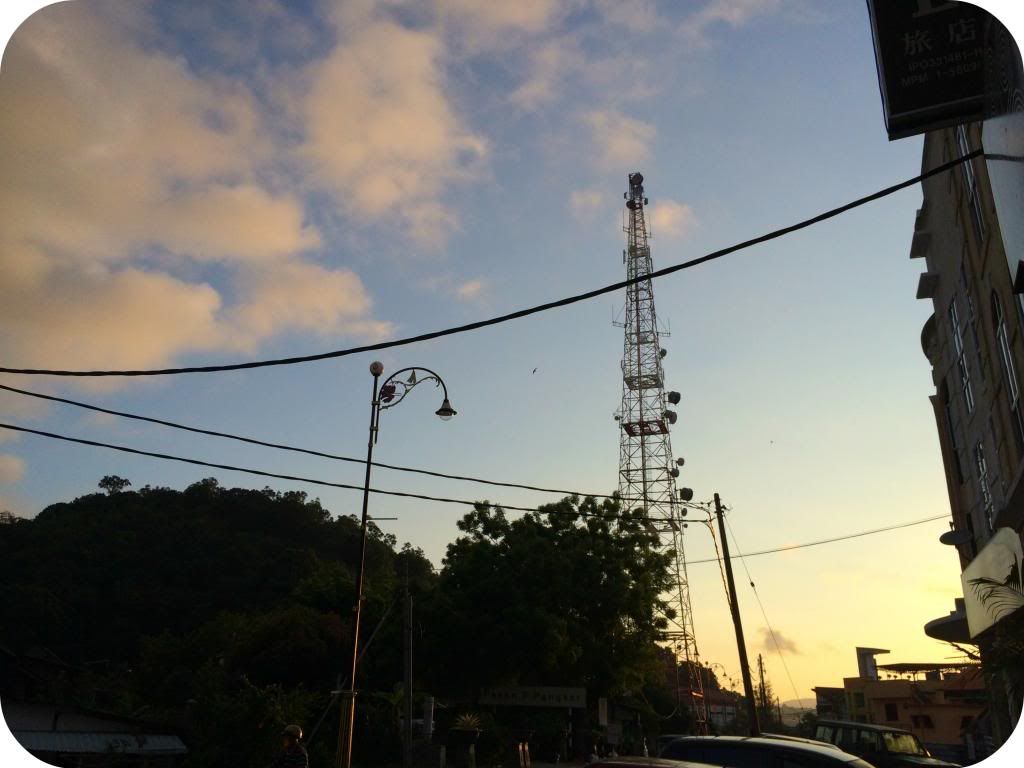 To read the previous part of this entry, click
HERE
.

Day two was all about water activities. & that morning we enjoyed breakfast while admiring this breathtaking view.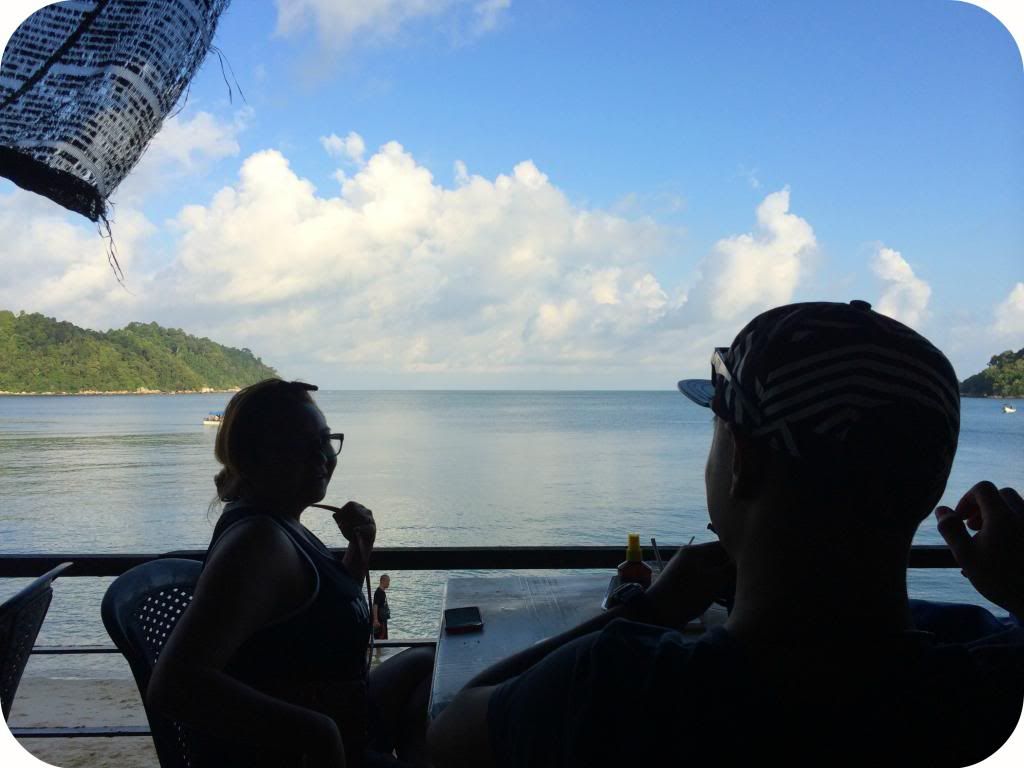 So pretty, right?!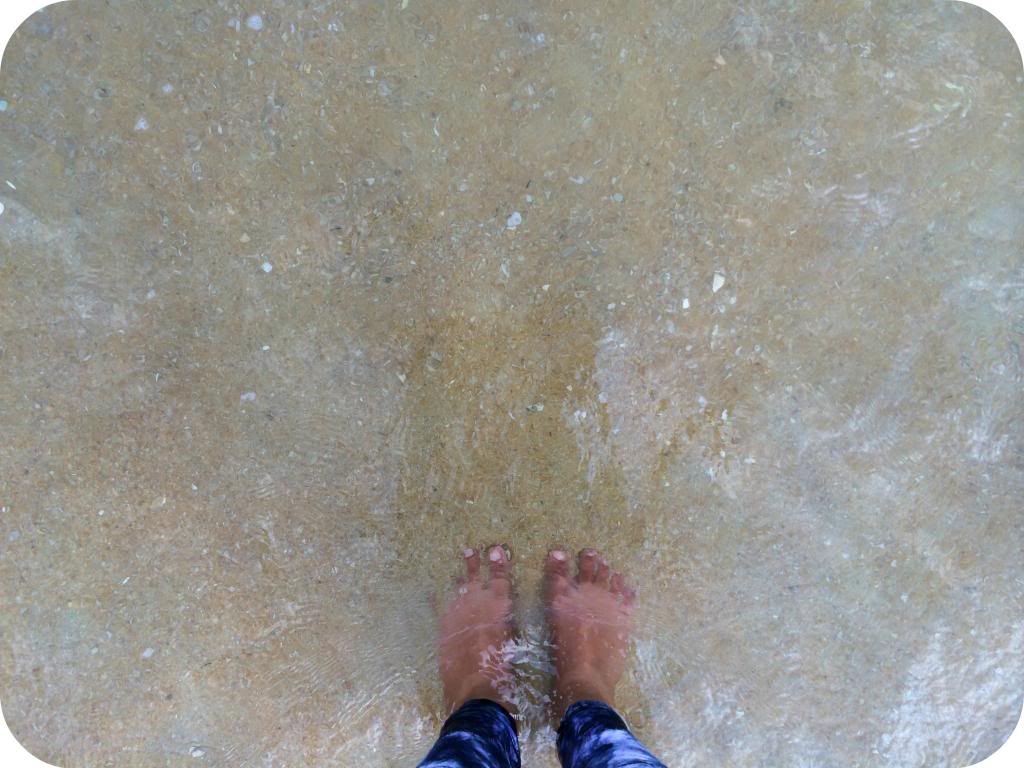 Hello clear water! Ohh can't wait for my paradise vacation. Three more weeks to go!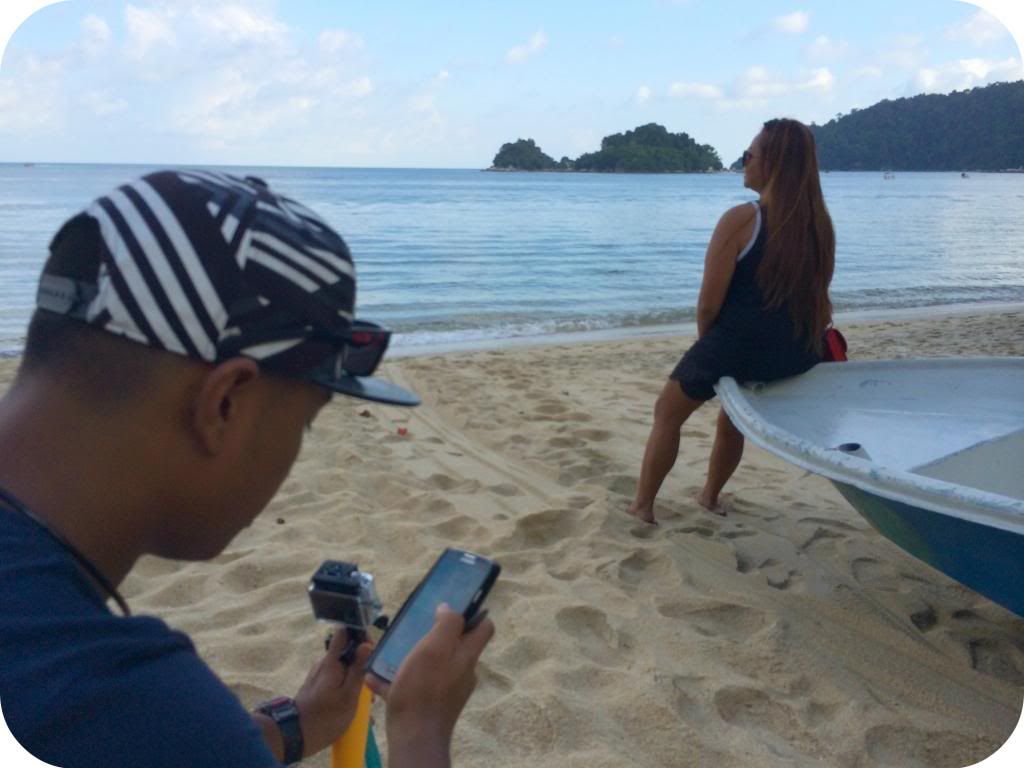 While waiting for our private boat to arrive...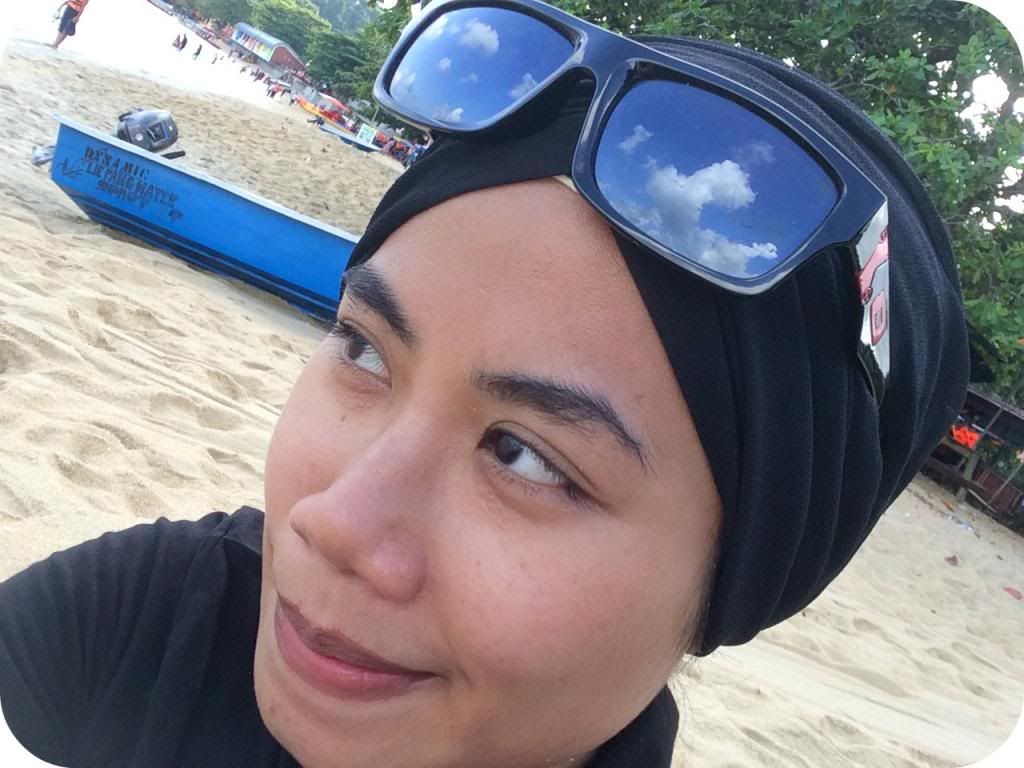 Oh hi moi bare face~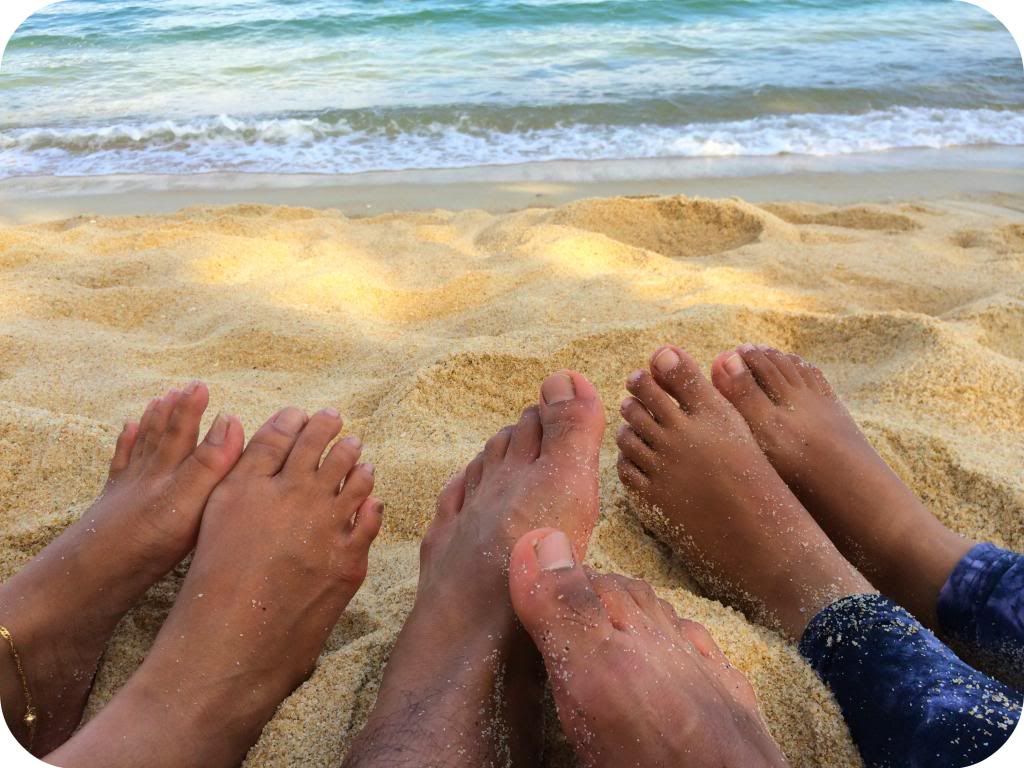 My darling best friends forever.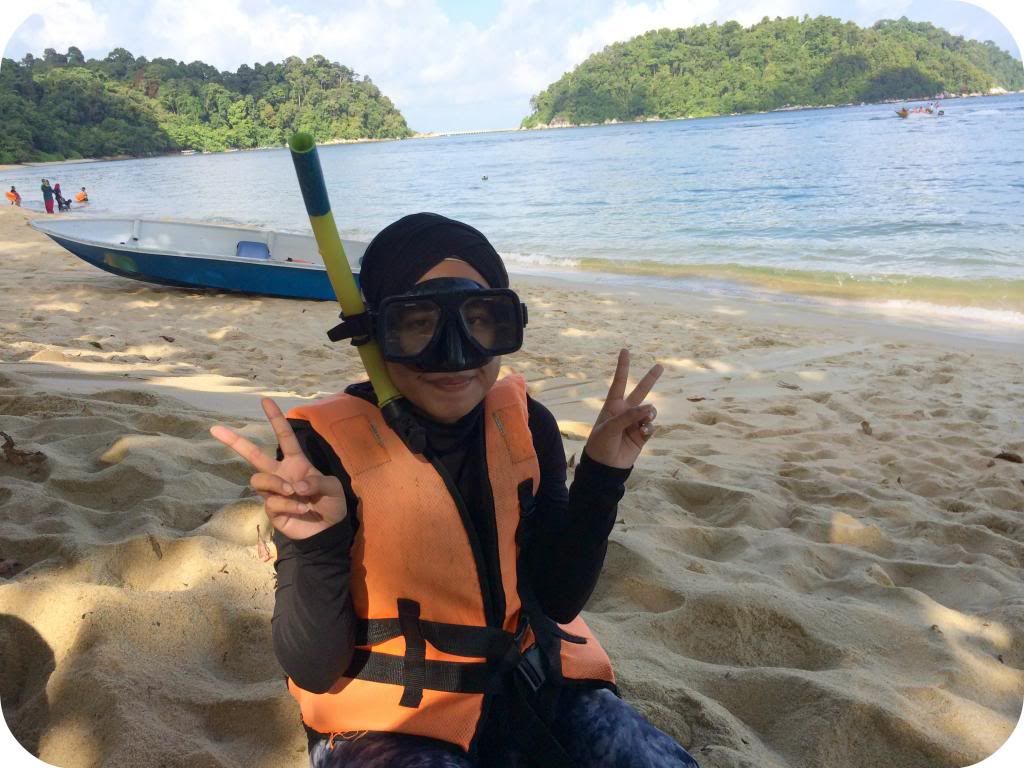 Pretty excited to do snorkelling cos it's my first time! Sucks thou cos it was during my no-lenses period due to my lasik surgery so I can't really see in those goggles.
Okay here we go!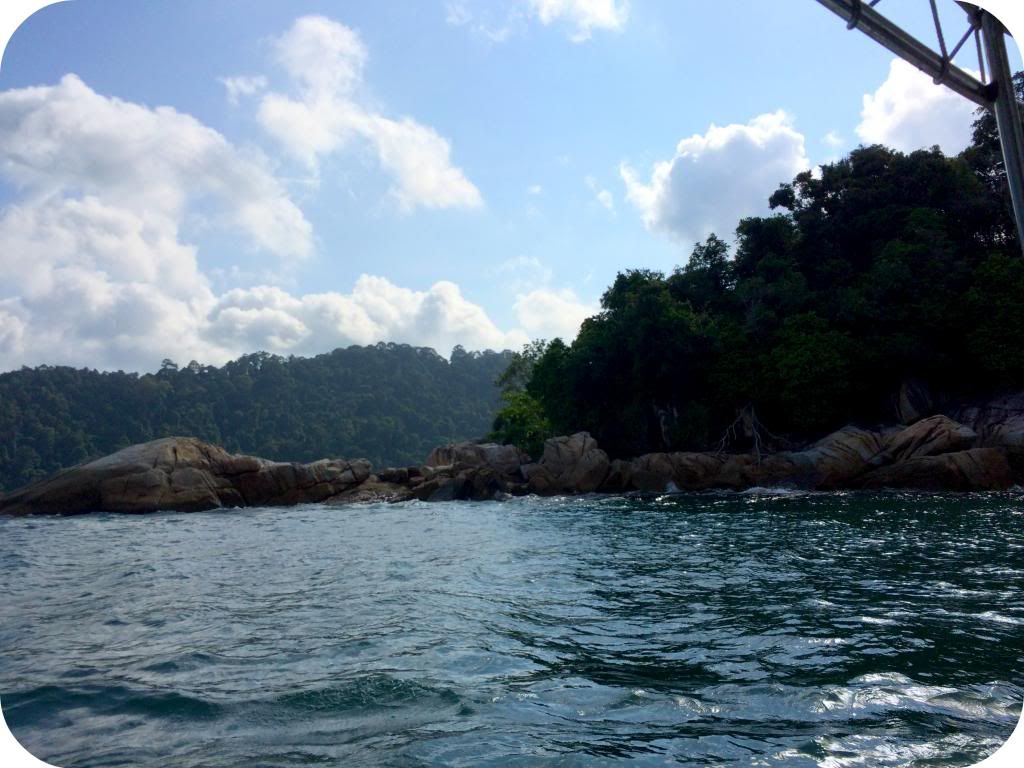 I wasn't pleased with our skipper, simply because he made a joke out of me which I find rude and most definitely not funny at all.!So I snapped at him & pretty much didn't enjoy the ride at all urgh.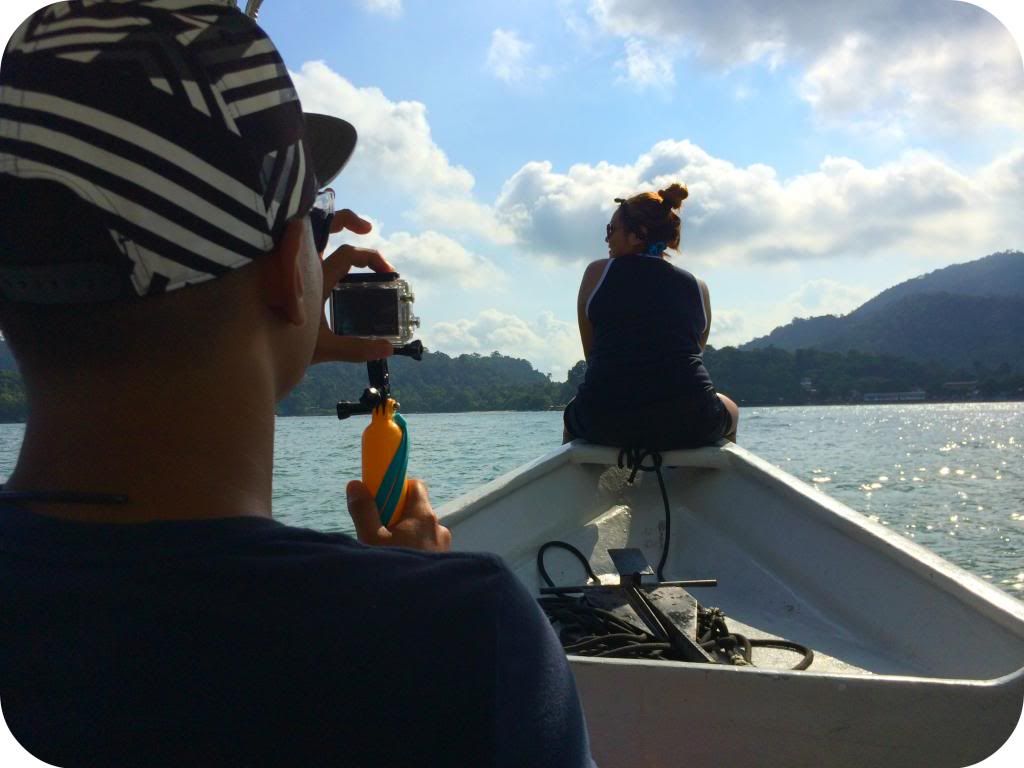 & because I chose to be a grumpy cat, I just sat at the back with my black face which explains why there's zero pictures of me with the wonderful scenery on this boat.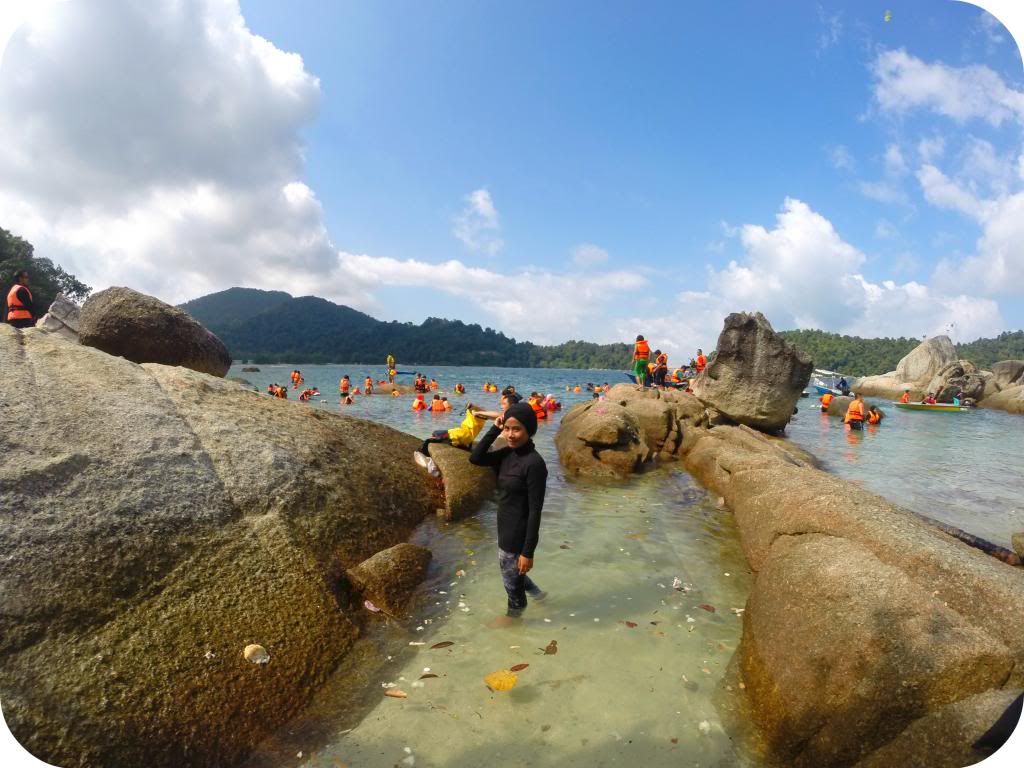 Okay so we're hereee! Look at the crowd :(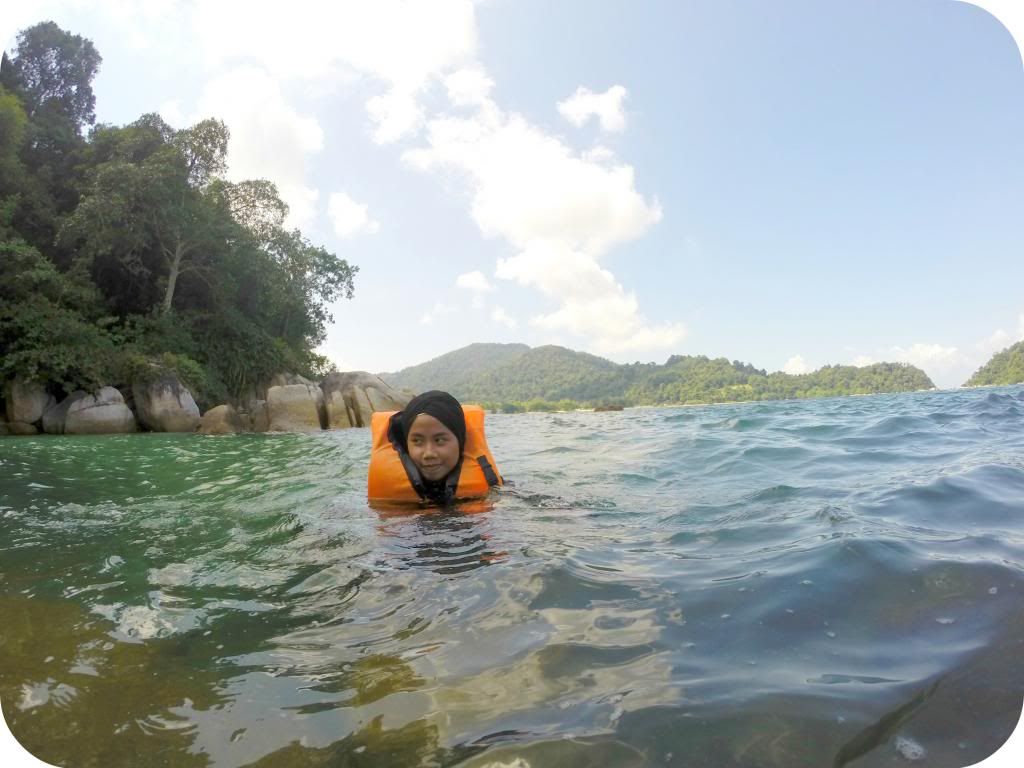 So I had to put on the life jacket cos dear me can't swim for nuts!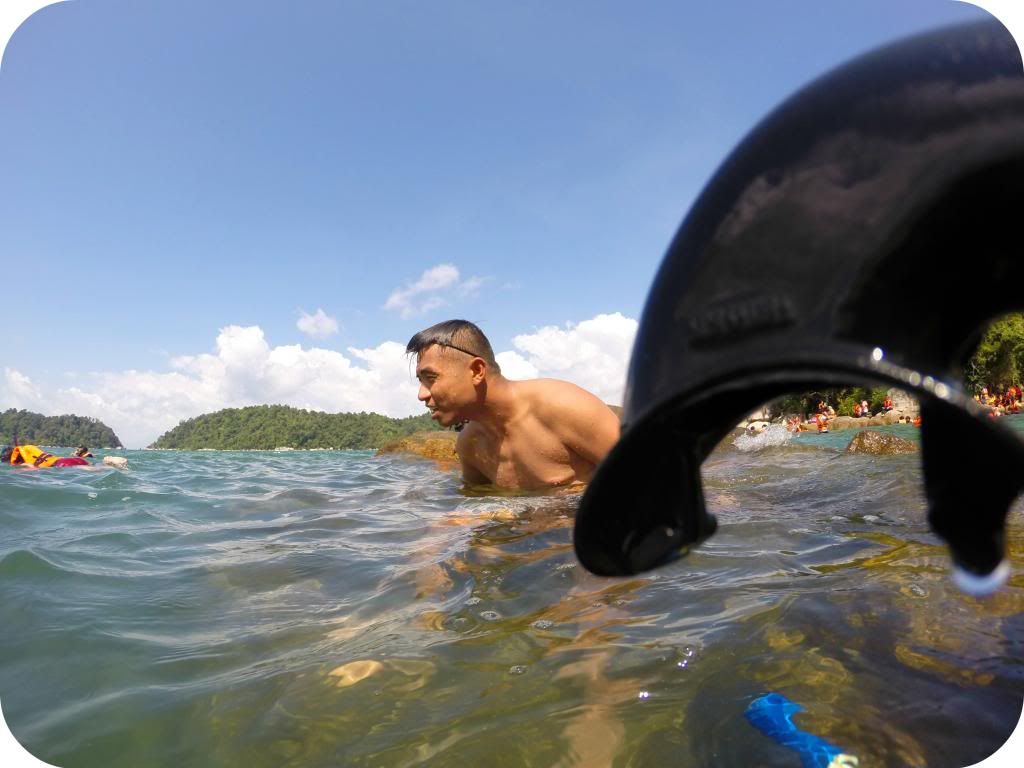 So basically my first snorkeling experience is all about following Hariz wherever he goes and unwillingly turning myself into his personal photographer. The water is not clear anyway so there's nothing much to enjoy.
Back to the island for our water activities!
Monkey boy.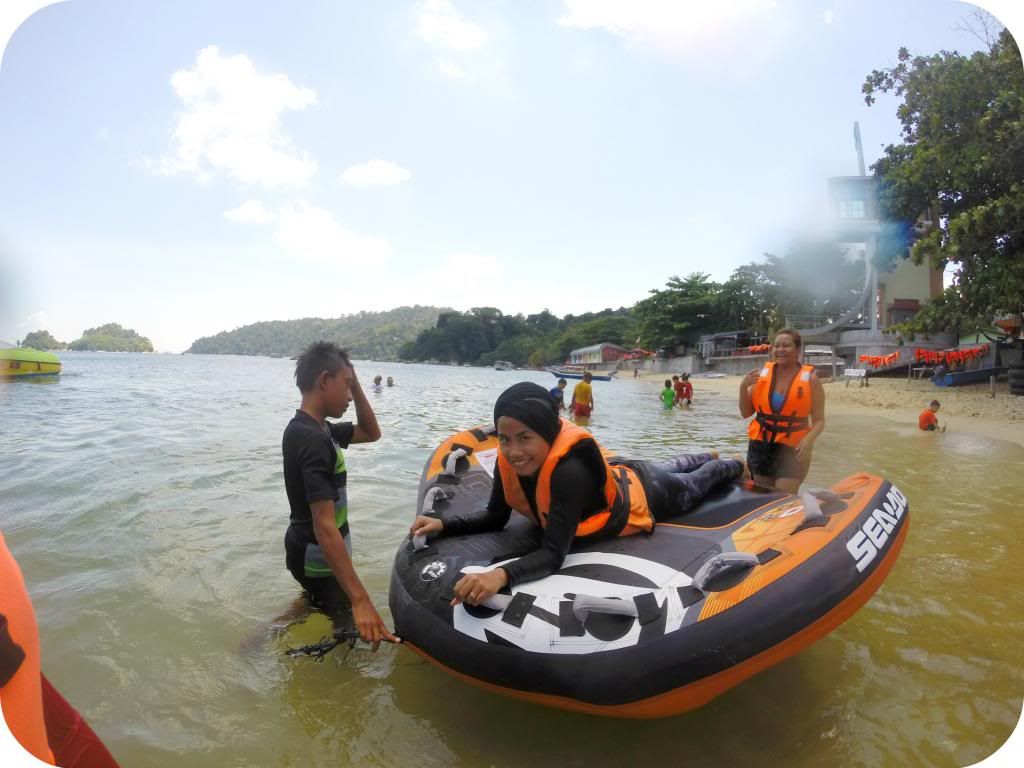 Happy faces before one of the craziest experience of our life I swear!! I can't remember the names of all three activities we tried but I can tell you it was wicked! Our pants kept dropping off ya know LOL

With some of the friendly locals we met.
Okay lah! Got a flight to catch early tomorrow morning so I gotta start packing! Another impromptu trip with my babygirl Lysa. When I'm back I shall start counting down the days to my paradise vacation!
Geez it does seems like I travel a lot, no? :D
Signing off with this gif of us!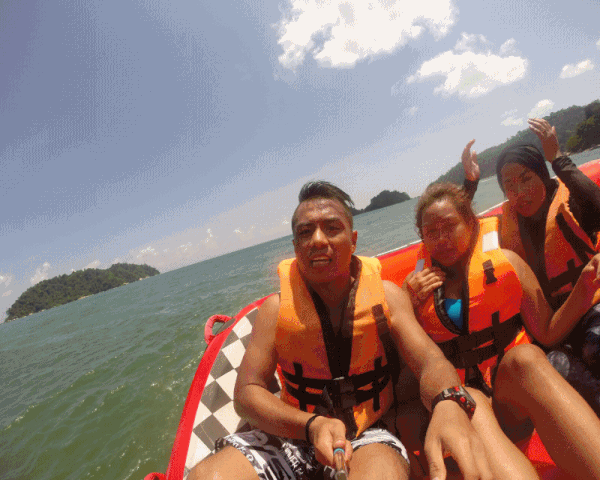 xoxo