Pardon for the lack of updates!

June holiday is coming to an end (BOOHOO!) and I just realised that I haven't spend a single day resting at home except for the past two days. Plus I can't do anything else other than just rot on bed because my 'new' set of eyes just wanna shut the whole day, and it feels so dry after every ten minutes of staring at the laptop.

Okay I know I made it sound as if I just had a corneal transplant or something lol. If you've been following me on Instagram, you'd know that I just had a Lasik surgery done!
Last picture of nerdy me in glasses. Goodbye forever old friend!


Pre-Lasik
I am one of those unfortunate souls whose life depend a hundred percent on glasses. My eye power is really high, 650 each, excluding Astigmatism, so basically sans the glasses or contact lens I am a blind rat.
I've been flirting with the idea of Lasik for so damn long, probably ever since I first heard about it. It has been my ultimate dream to wake up every morning and be able to see the time on the wall clock. I want to enjoy water activities without having to worry about my glasses floating away.
I just want my perfect vision back. But sadly I was too poor back then.
To cut the story short, one day my Mummy told me about this well-known motivator in Malaysia who is also a consultant eye surgeon. I immediately searched her up on Google, found tons of great reviews about her, booked an appointment and one month later, here I am in Prince Court Medical Centre, KL.
Prior to this assessment day, I was told not to put on my contact lens for a week, which means I had to wear my nerdy specs out. I hated it so much.
Anyway, I had to go for seventeen different tests which took me four bloody hours. I was there all alone, shagged (was from Perak with my best friends just two days ago), hungry and most of all, nervous. But deep inside I know this is something that's going to be so worth my time and money.
Day of Surgery - 11 June 2014
The doctors informed me that the size of my dilated pupil is larger than an average human's and because of that, they had to insert more multiple eye drops. I ended up entering the operation theaters two hours later than the scheduled time. *grumpy*
Also, my darling iPhone decided to give me problems on that day so I had to depend on sis'
lousy
phone to help capture all these pictures.

No wearing of facial products, makeup, deodorant and even perfume is allowed on the day of surgery.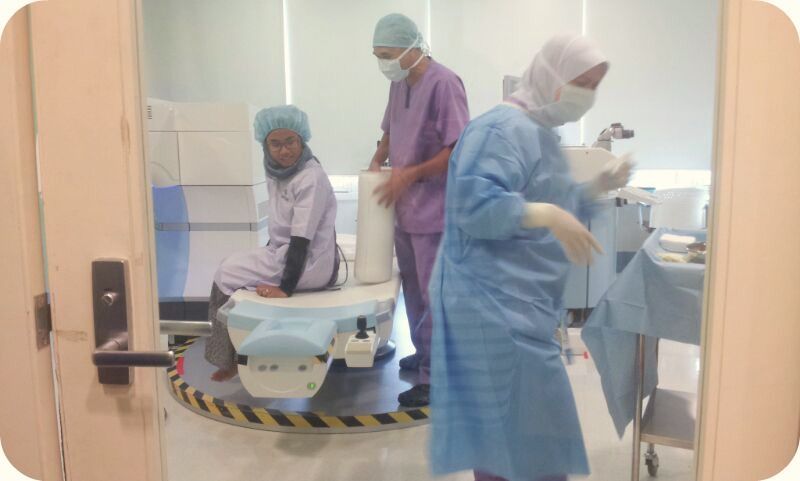 Okay that's THE moment!



Saying goodbye forever to my glasses before more drops were inserted into my eyes. No matter how much I despise you my dear glasses, I am always thankful for all the times you helped me see the world. Goodbye forever and I will not miss you!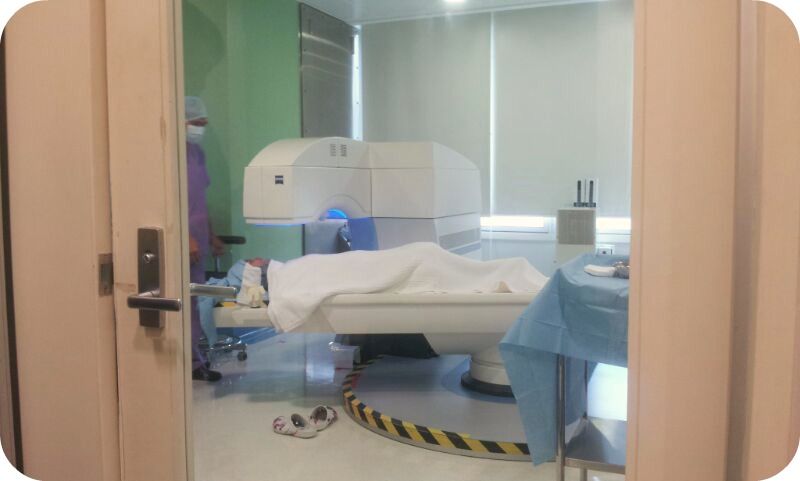 For the first machine I was placed under, basically all I have to do is to stare at a green light for thirty seconds and I wasn't supposed to move during the last ten seconds.
But me being me, I just cannot do that! I was fidgeting around and I find it so hard to stare at the green lights like I was instructed to, especially when my eyes got watery and the light sort of got blurred and slowly vanished, but... Thank God Prof was being totally patient with me. She was totally calm, all I can hear is her continuously prayers and other positive stuff, and that made me calm as well.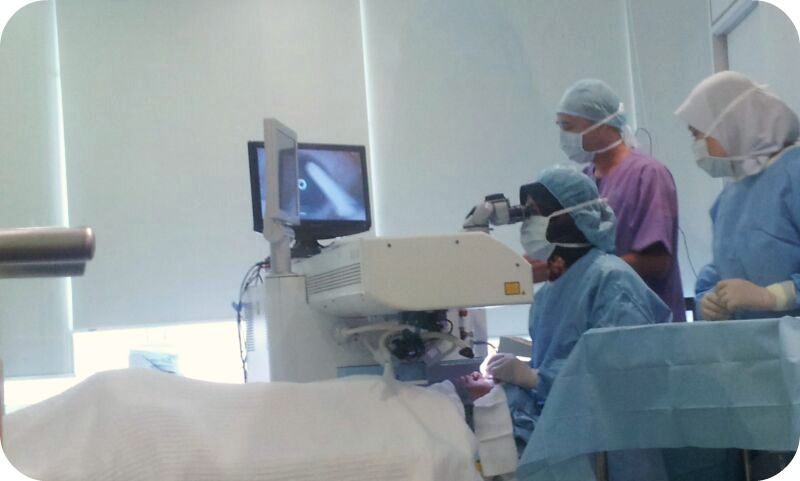 Once the suction is complete, I was swiveled to another machine where my my corneas are cut and reshaped.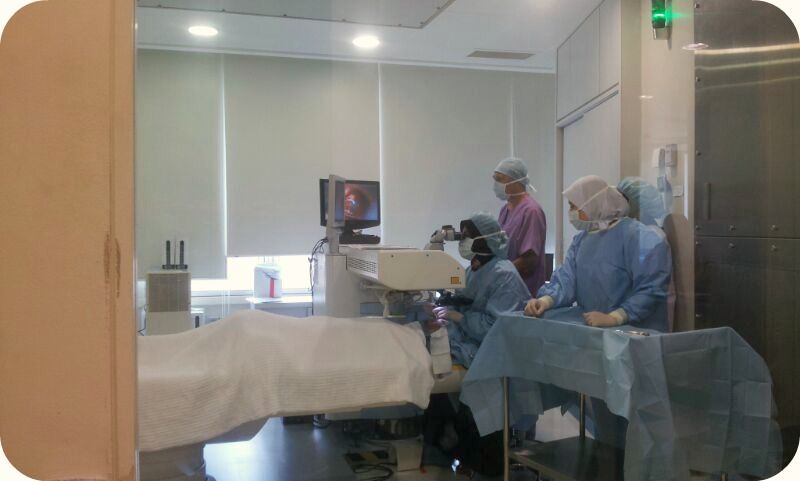 Look at that bloody red eye of mine!!
This time round, again I failed to keep my eyes still and I can sense that Prof was slightly annoyed lol

Less than 20 minutes later.......
I look like a freak but hey, perfect eyesight me!!!

My heart was jumping for so much joy and so was I, literally as I stepped out of the operating theater.


This woman I love so much...I really can't thank her enough for everything! Thank you Mummy for encouraging me to go for this surgery, for coming down to KL just to be there for me. Love you!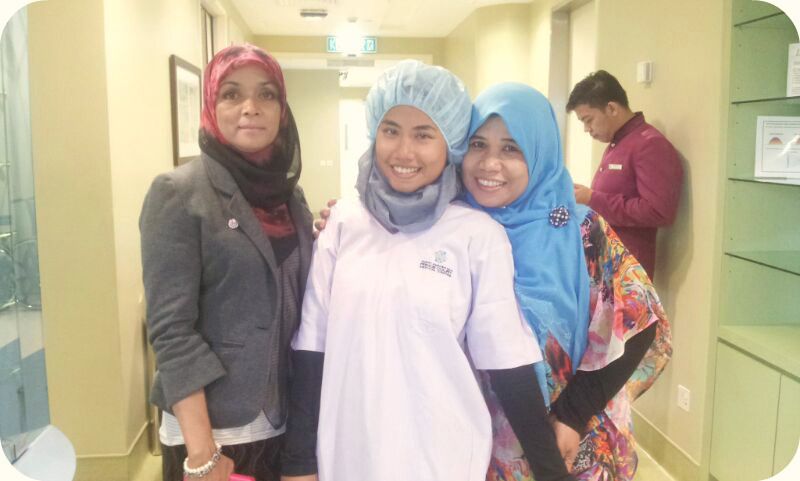 With Aunt Rose, a friend of my parents, who was just as eager as my Mum to see Prof Muhaya.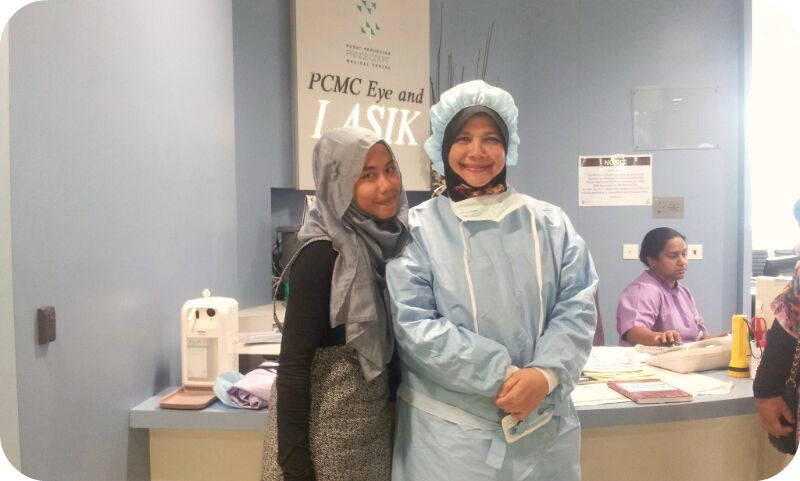 And here she is. The famous Prof Muhaya. The reason I want to have my Lasik done in KL. Thank you so much Prof for your endless prayers for me and for giving me the second chance to have this perfect vision once more. A chance I promise not to put to waste. Also a massive thank you to your awesome team and the staff of PCMC. I love their tip-top service!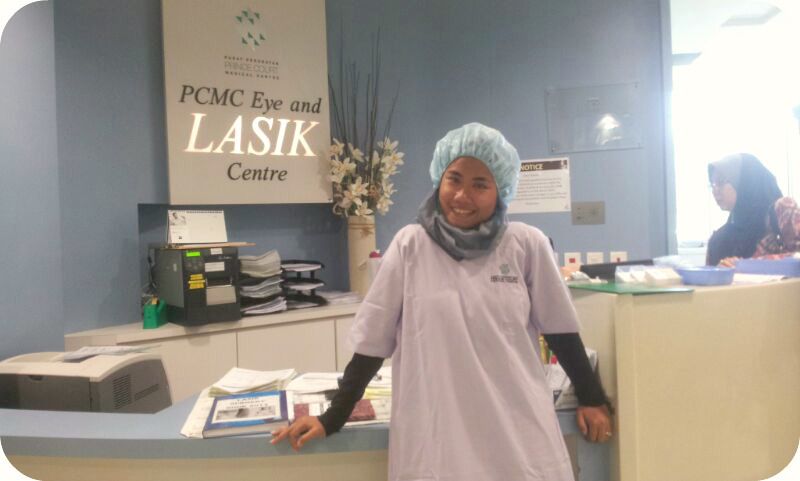 So today is Day 13 after my surgery and right now, my left eye's vision is totally perfect, but my right eye is still not really stable, yet. The nurses told me it is normal, especially since the size of my pupil dilation is bigger than average. My dear brain is still trying to adjust to this new vision. At times when I reach home late at night, I'd automatically go to the toilet and attempt to "remove" my contact lens. & some mornings I wake up in a panic state, thinking that I slept with my lens on LOL

I've been receiving a lot of messages on Facebook from friends regarding my Lasik experience, asking about the price, was it painful and stuff like that. So if you are reading this and you also have any questions about Lasik, do drop me an email! I'll be more than happy to share my humble experience in detail and answer anything you want to know about it.

Can't wait for my eyes to fully recover so that I can enjoy my next beach vacation in September!

xoxo