Alright I know I said in the previous post that I am gonna blog about the second part of Disneyland, but then I realized I have more videos than pictures for it so I shall take my time to edit them all before sharing about my magical night experience in the most magical place on the planet.

Shall blog about the first part of my last day in Jogja today!


One of the locals I talked to recommended me this place, Goa Pindul, which I've never heard of. Despite its long journey from where I stayed (three damn hours yaw!) and the high possibility that I might miss my flight home, I decided to give it a try anyway. YOLO~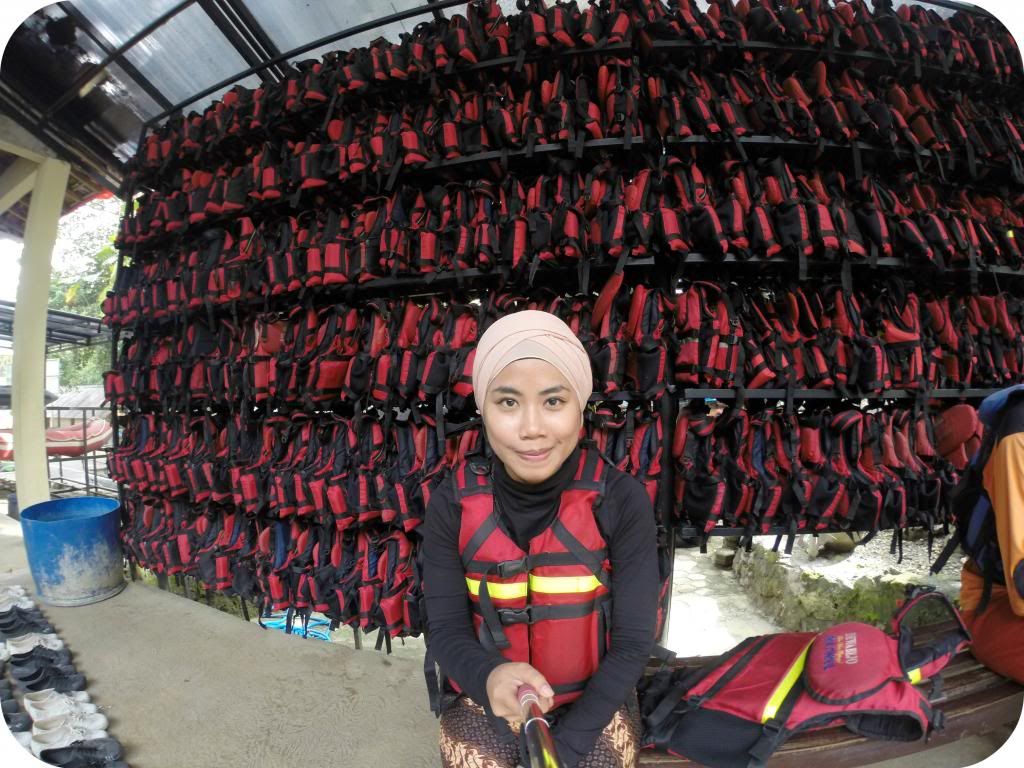 I was the first and only visitor that morning so my driver Pak Man was a bit concerned about my safety since I was about to enter the pitch black cave with just the tour guide. I told him I was totally fine with it but he was asking me "are you sure Neng?" like a hundred times. I got so pissed off, so I told him he can come along if he wants to.
Plus, the package that I signed up for was super dirt cheap. Only S$3 so I didn't mind paying for him as well.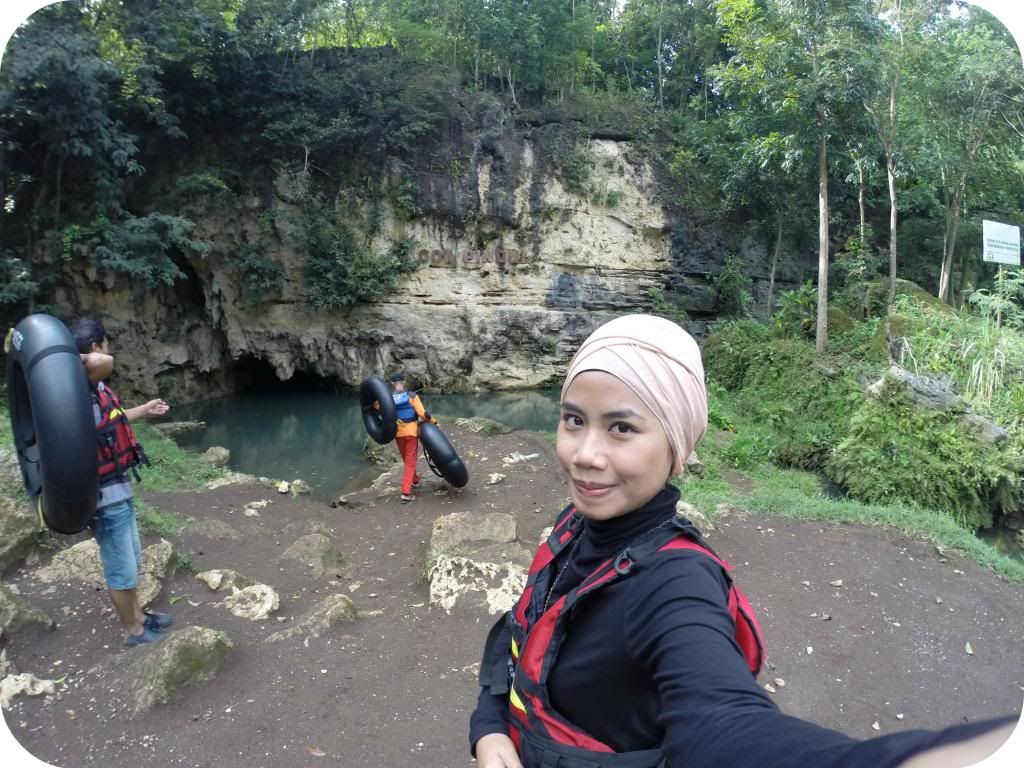 The guide went through some of the things we're not supposed to do inside the cave and after reciting some prayers, we're ready to go!
If you've been reading this blog long enough, you can tell that this picture below is a very rare one...
... cos I'm smiling with my teeth LOL
Ridiculously long and huge pants I bought for less than S$5 the day before just for this activity.
Anyway the moment we entered the cave I was so uncomfortable because it was too quiet and dark, and as you probably would have known by now, I am very afraid of the dark.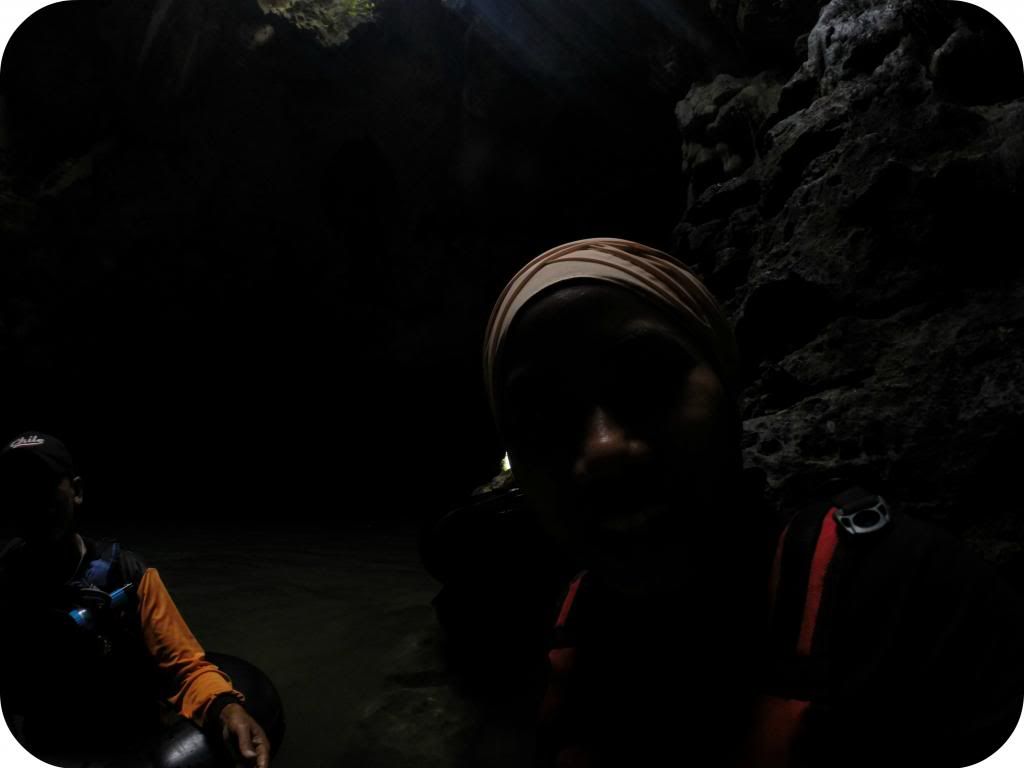 I was completely devastated when I looked back at all the photos & all that's visible in most of them is my huge bright nose.
You see lah! Sigh~
Some of the interesting formation of the cave that I got to see. I absolutely love the ones that were hanging down from the ceiling, looks like dripping water that's already frozen. Mystifyingly beautiful.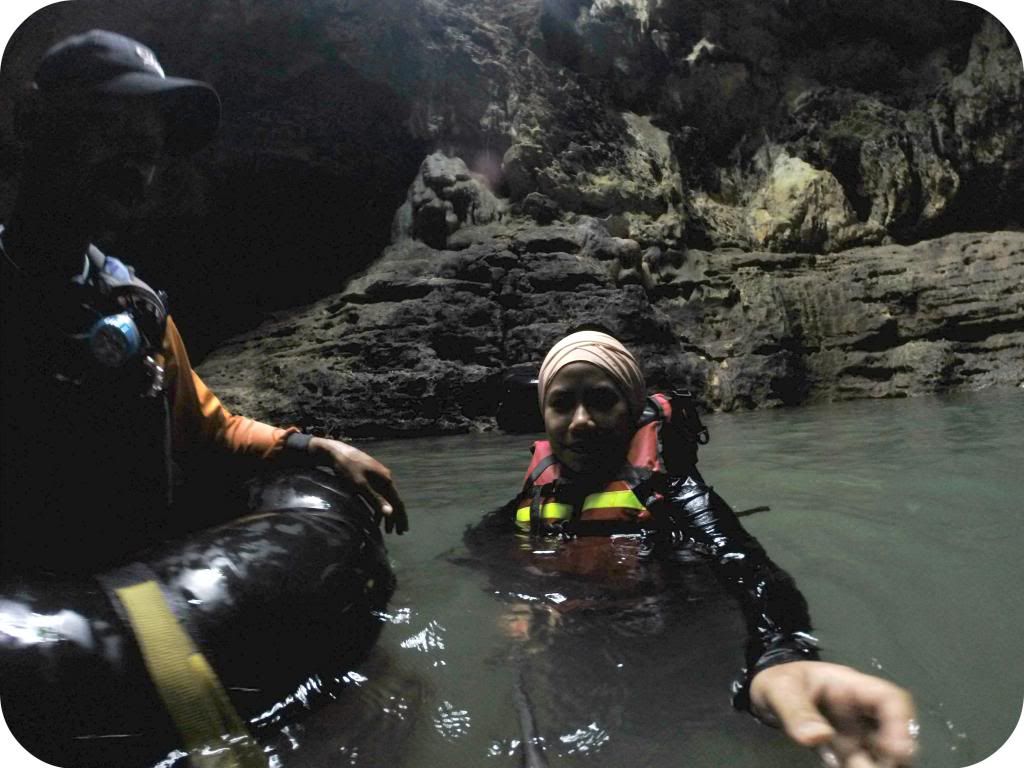 Chao ta me struggling to get inside the water. I was holding on to my tour guide's hand all the time cos if you need to know, I am terribly terrified of the water (yes I am afraid of so~ many things lol) But to think of it, I should probably be more afraid of going inside a dark cave with two men who are absolute strangers to me. As I am typing this, I am starting to question myself - what the hell was I thinking back then?!
Pak Man diving into the water.
I wanted to do so too but the thought of having no extra clothes/scarf stopped me, boohoo.
Adjusted the brightness until my eyes go crazy!! But I love this picture so much!
I was trembling with fear (of heights!) when I took this picture, which explains why it's so blur.
Fast forward to the part when I'm out of the cave...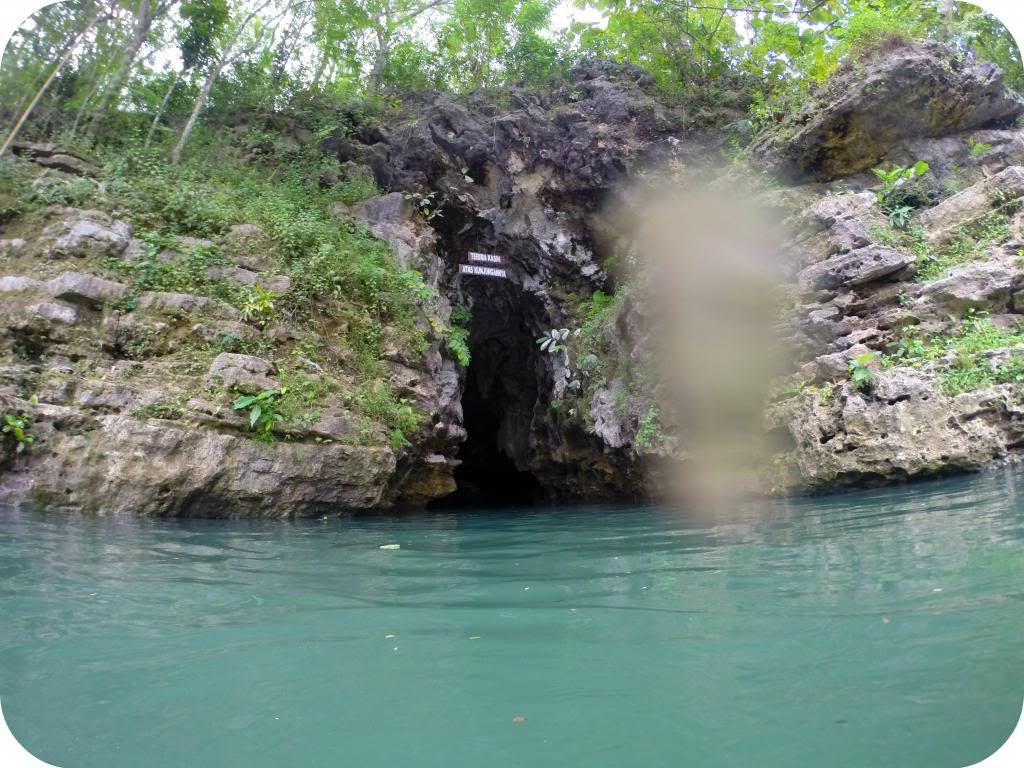 Totally didn't realize I've been in that cave for two hours. Time flies too fast when you're having so much fun~

Out safe and alive!

*****


Okay signing off this post with a video of my entire solo trip in Jogja...

Right now I am counting down to my next vacation. Ahhh shouldn't life be this way all the time? Just travel and blog about it and travel somemore! Oh wells, two more days, I can't wait!


xoxo