My darling oppa turned twenty three last Sunday, so as always it is a must to for us to celebrate. It feels like it was only few months back that we threw a surprise at Movenpick for him as well as the Running Man mission surprise, both blogged
HERE
and
HERE
. A lot of things have changed since then but I thank God things between the five of us still remain the same.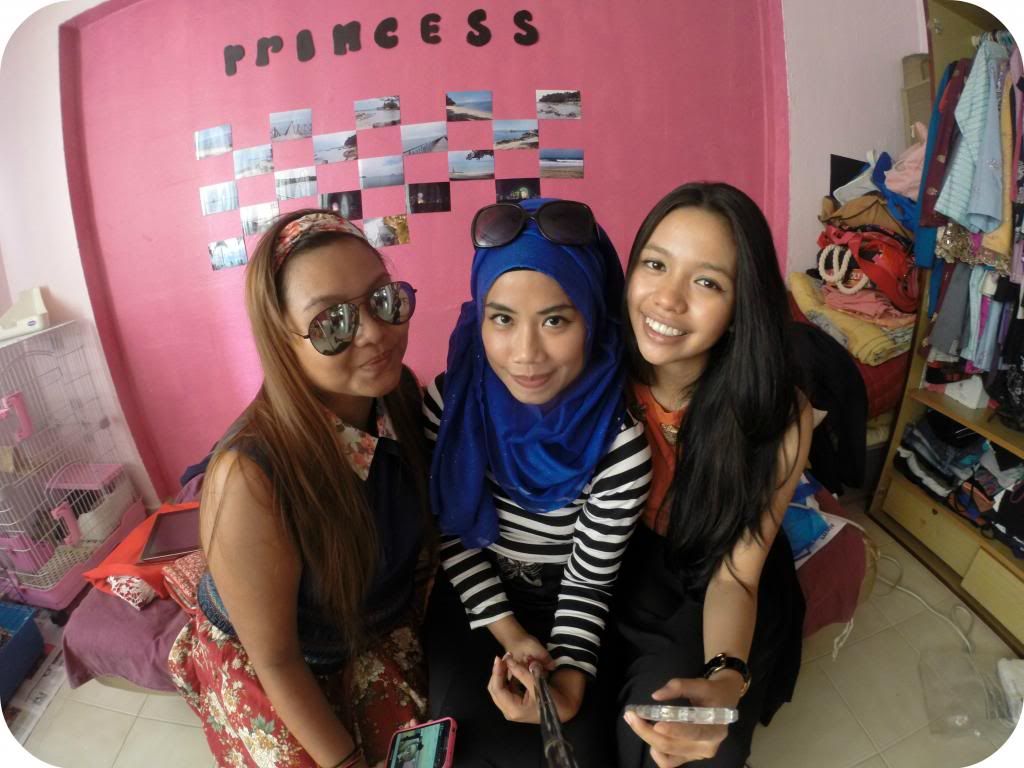 Inside Lysa's room after preparing everything we need for the surprise.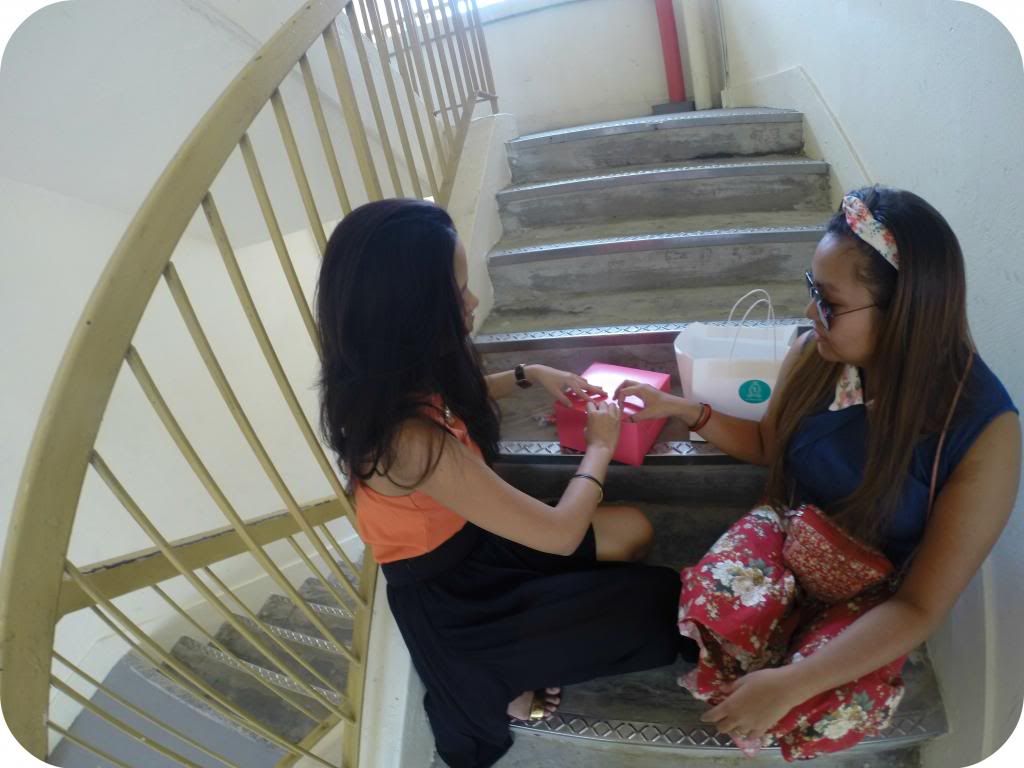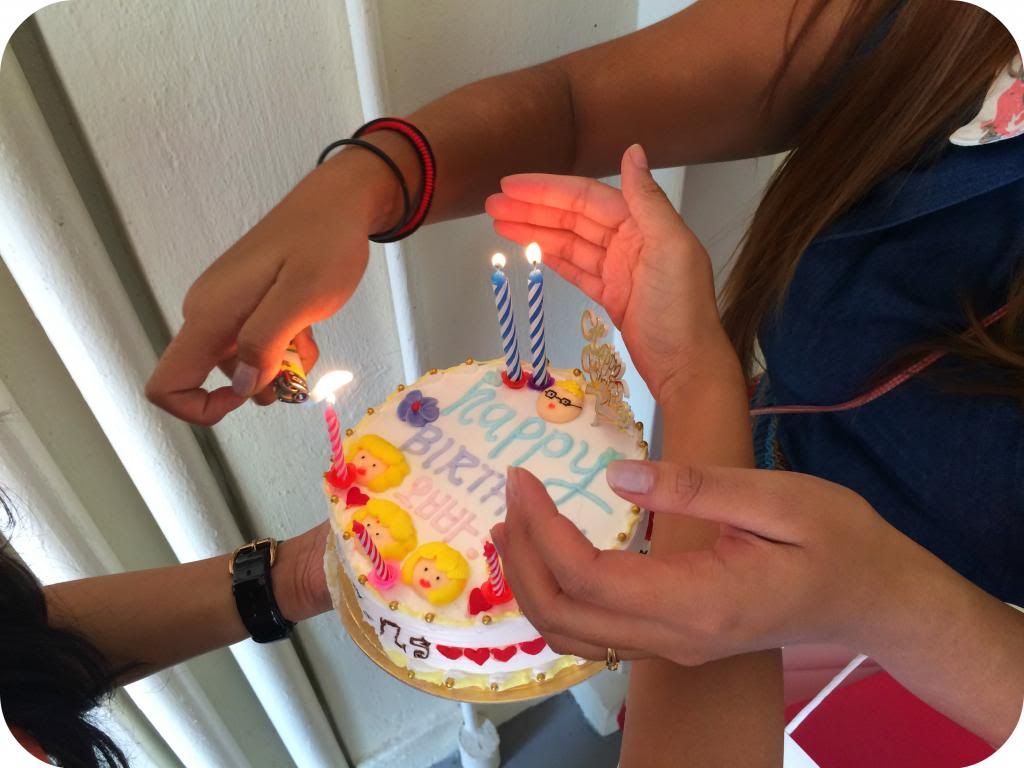 Setting up the candles outside Hariz's house.
I loveeee the cake so much! Decorated with so much love by yours truly.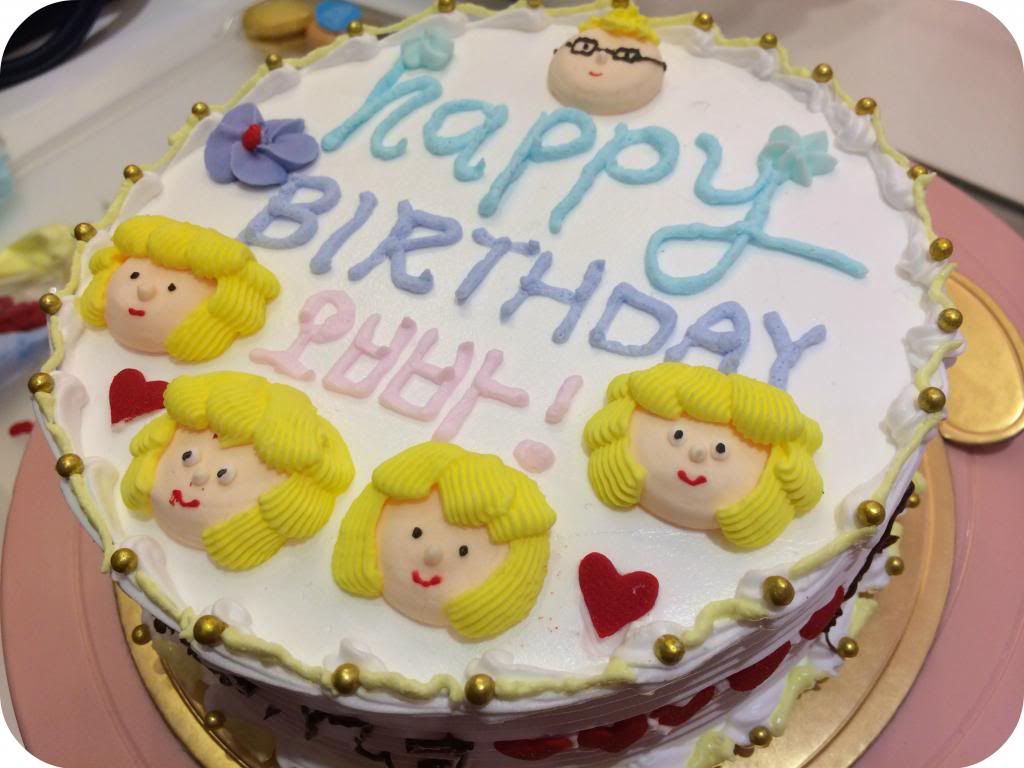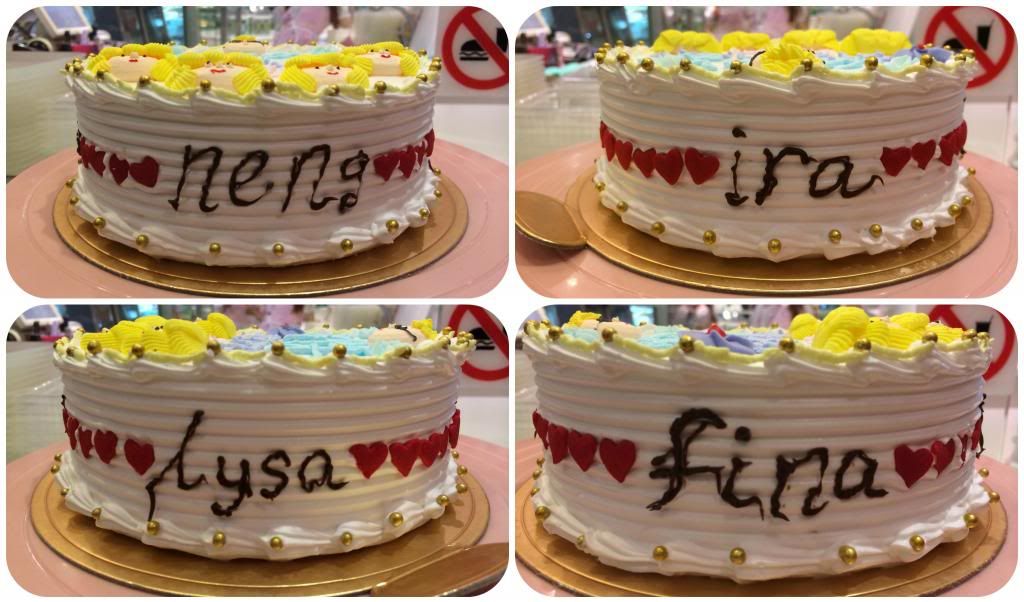 Got it done at The Icing Room.
Had my girls' names decorated on the sides of the cake.& obviously those face icings represent us. Cute hor!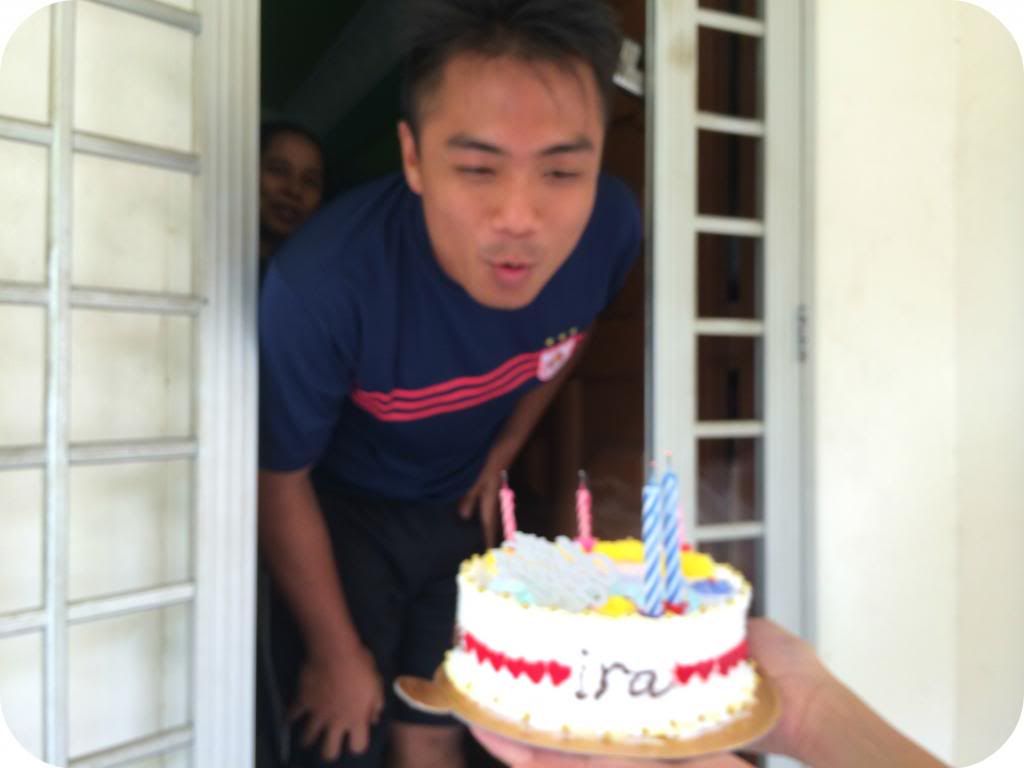 Birthday boy busuk belum mandi!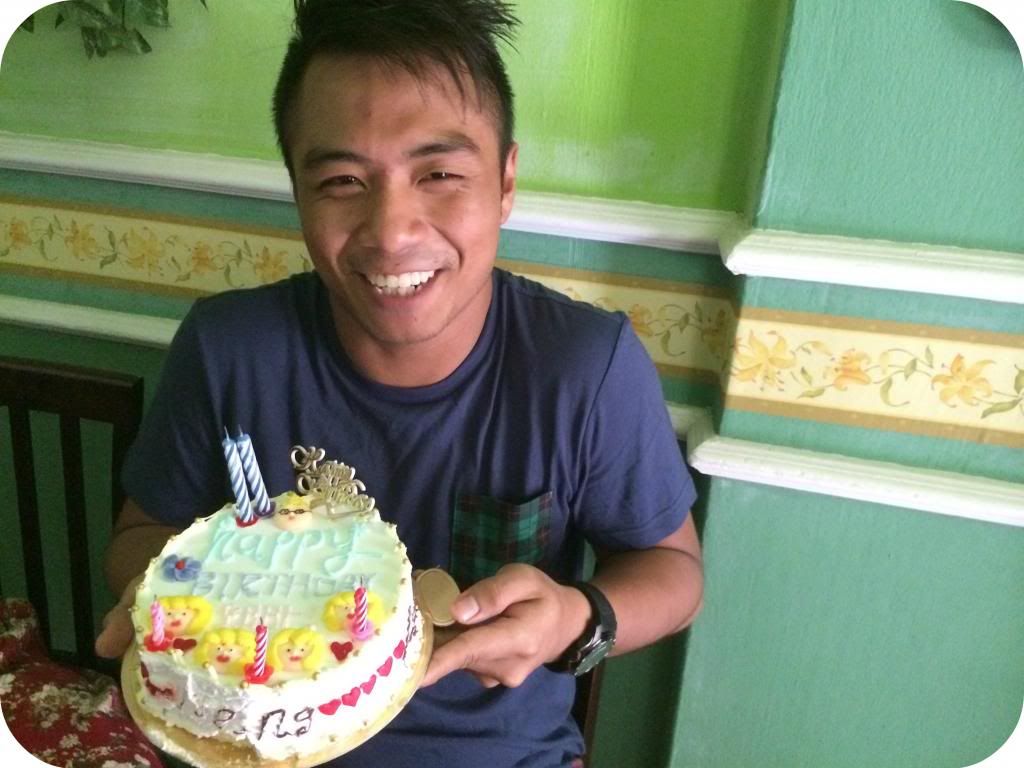 Still dazed and confused till he doesn't even know how to smile for the camera lol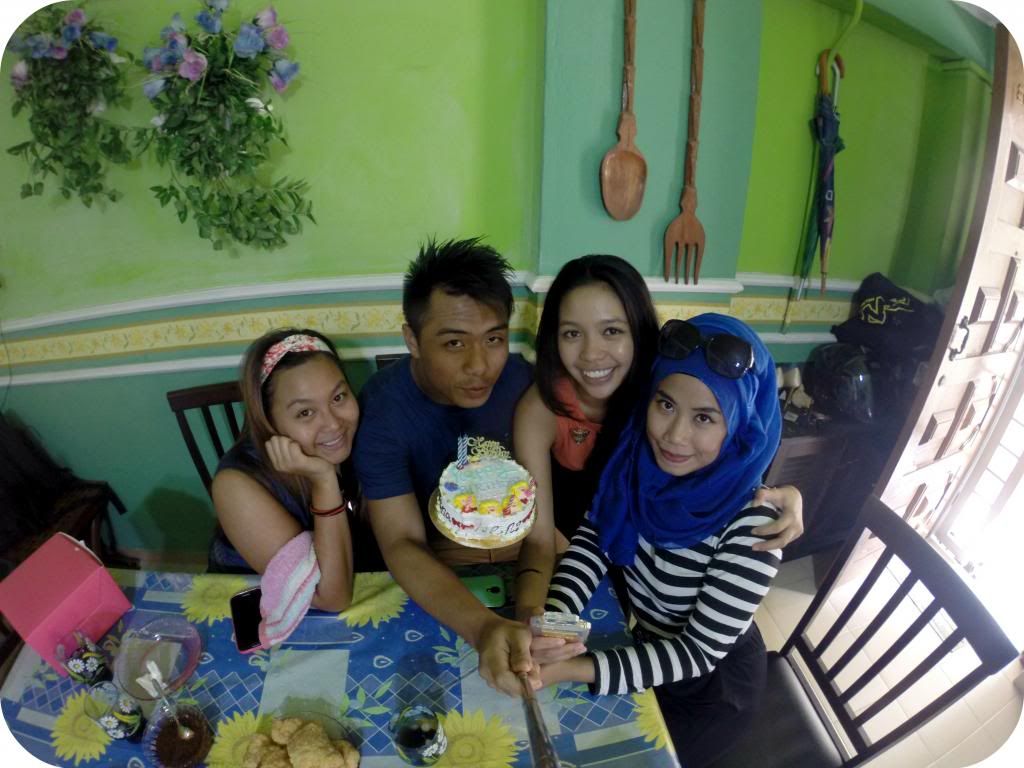 Us sans Fina who was on her way back from work.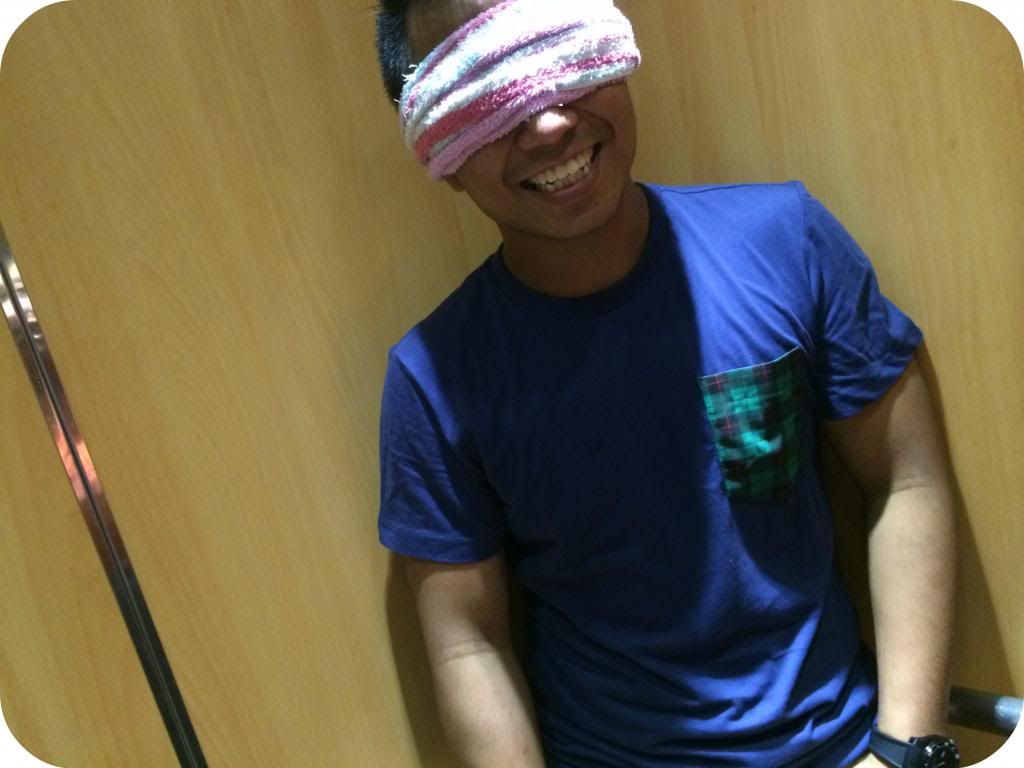 Off we left for the next surprise, but first! Bully the birthday boy by blindfolding him nyiahaha~



He showed me how sweaty his palms were after snapping this shot. Poor boy was sooooo nervous LOL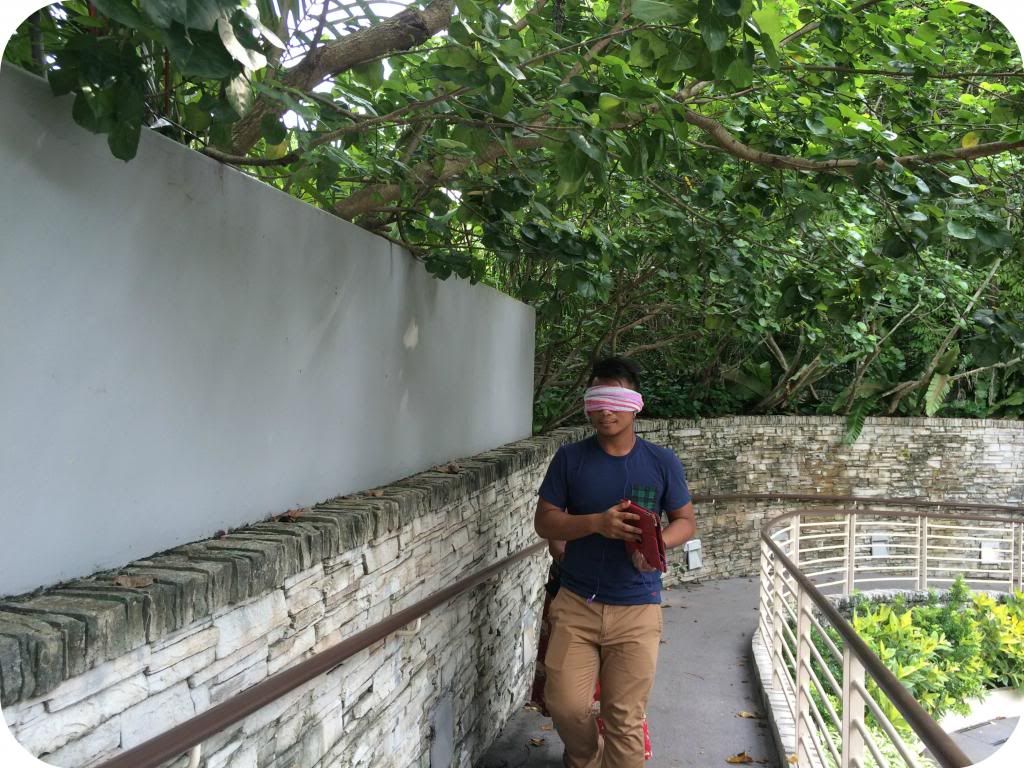 Him : "Can you please tell me where we are now? Are we in a park? I hear people walking next to me! Are they looking at me? Eh are we by the roadside? Why are there so many Pinoys?!"



Me : "Shut up! You're so noisy lah I'm gonna leave you by yourself. Bye!"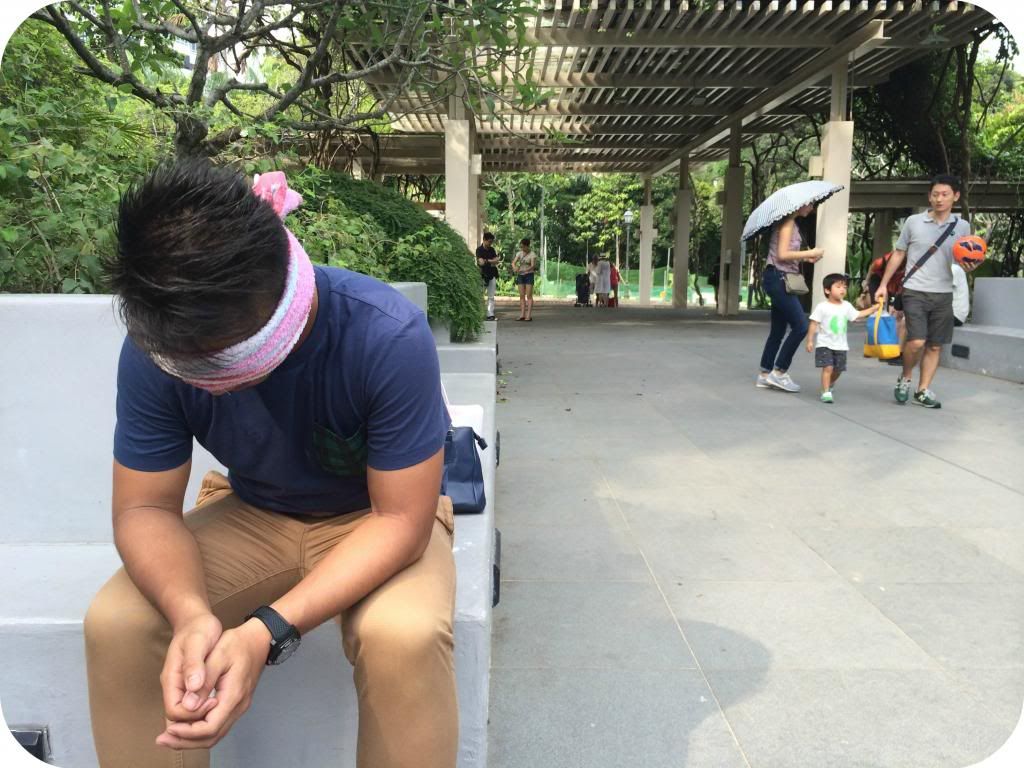 Him (thinking he's all alone) : "SIGH what have I done wrong to deserve this..."

LOL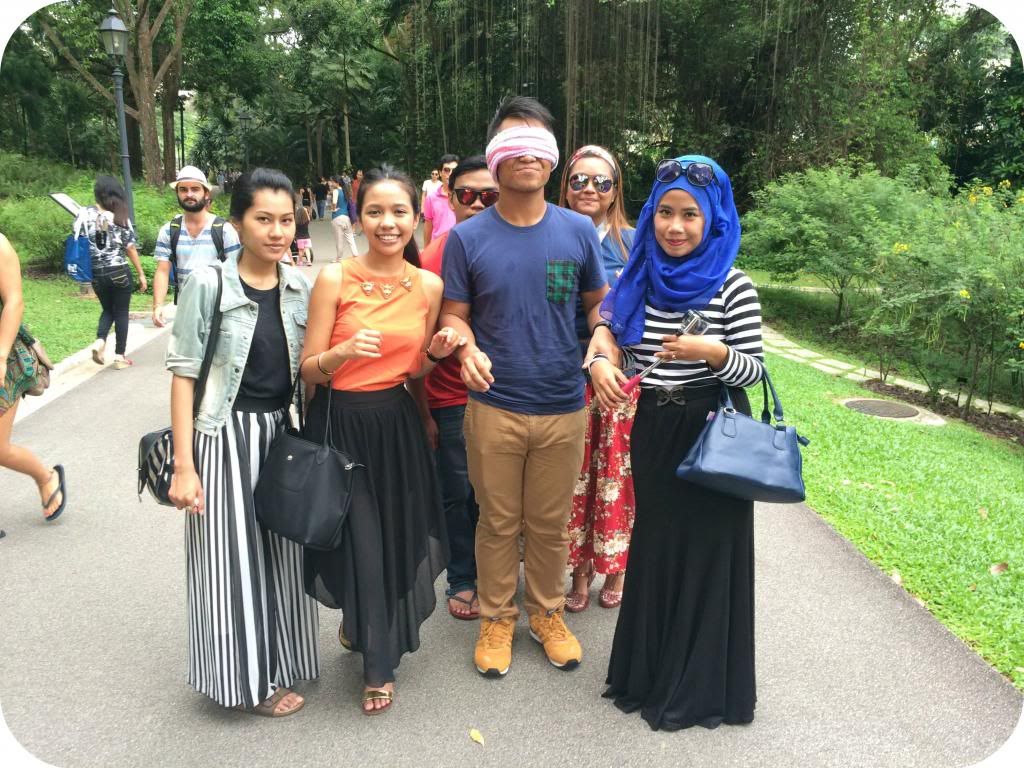 Sorry for bullying you oppa, but you do know that we're doing this cos we love you so much, right?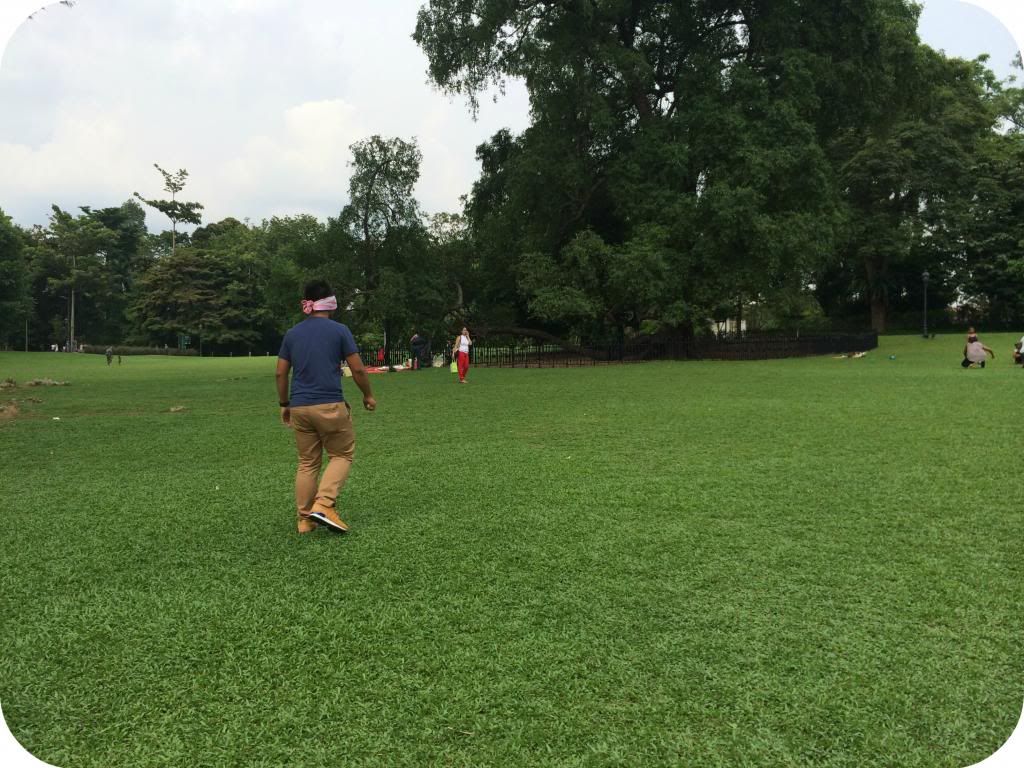 We were too busy looking for the perfect spot for out picnic that we totally forgot all about the birthday boy LOL. Poor guy was frantically looking for us when he couldn't hear our voices.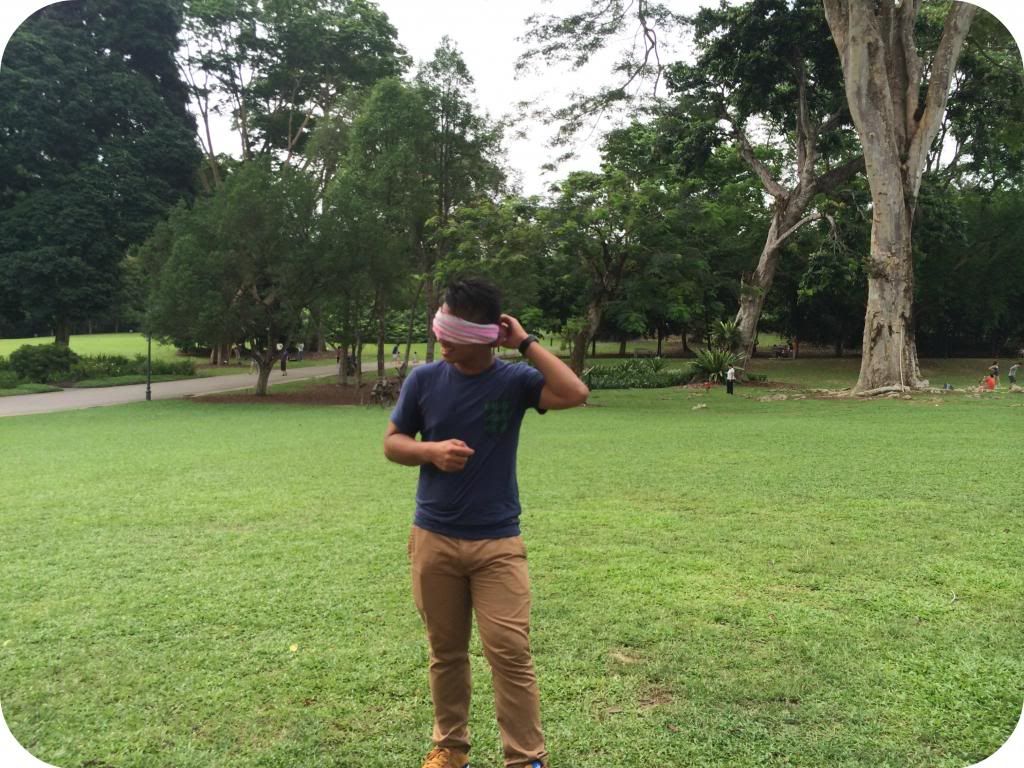 Okay, surprise part two!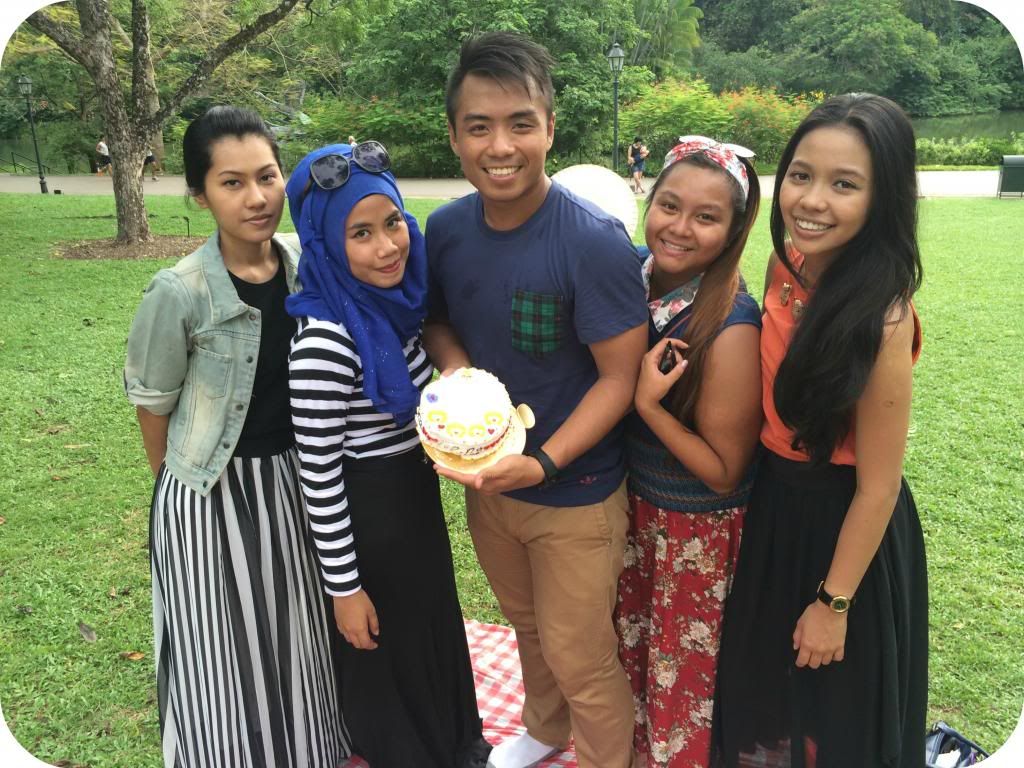 One pic with us girls...

... and one with em guys.





Love love love my beautiful babes!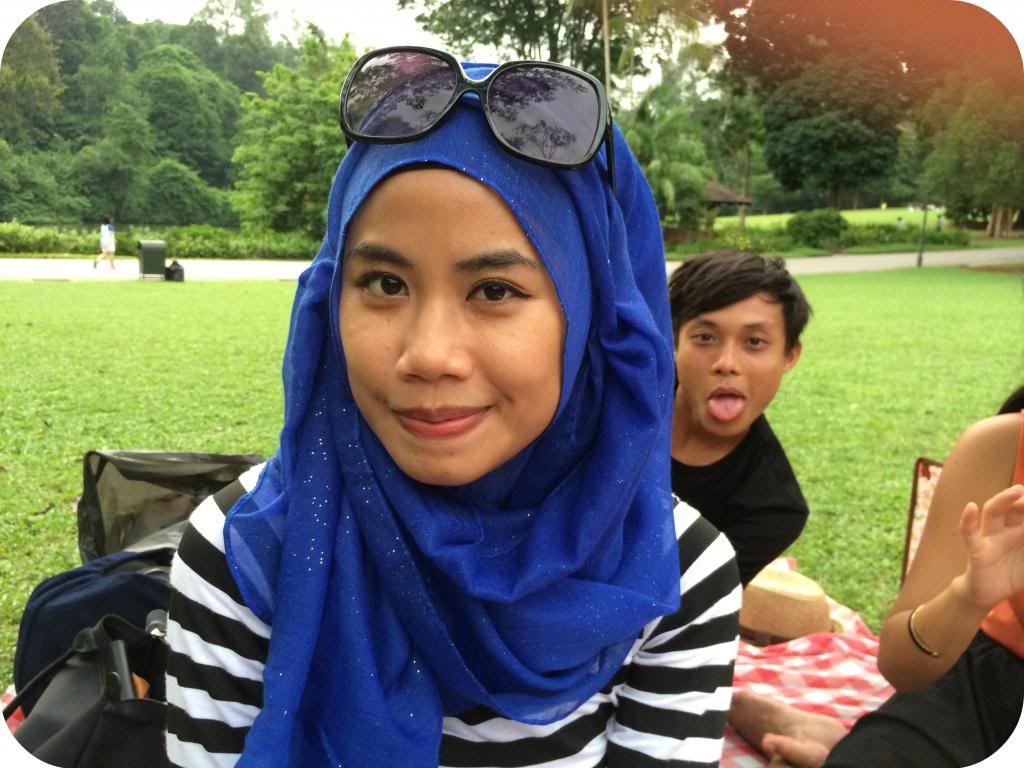 Thanks for photobomb-ing -_-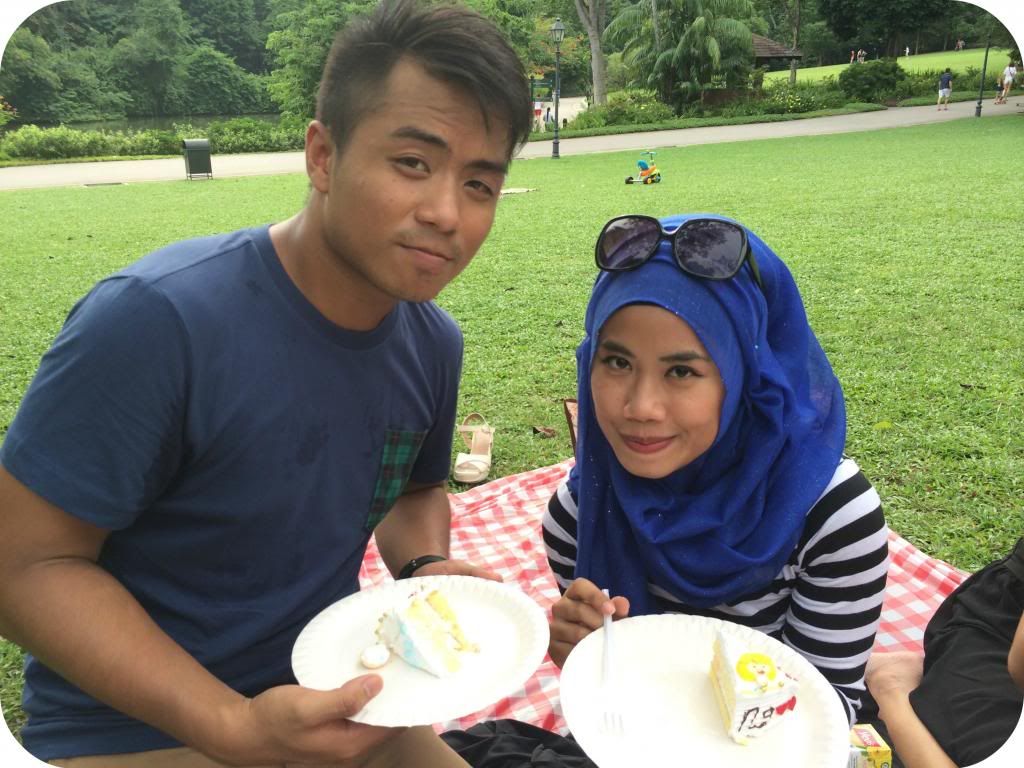 Happy birthday you freak! Can't believe I've known you since I was seven. That's more than half my life!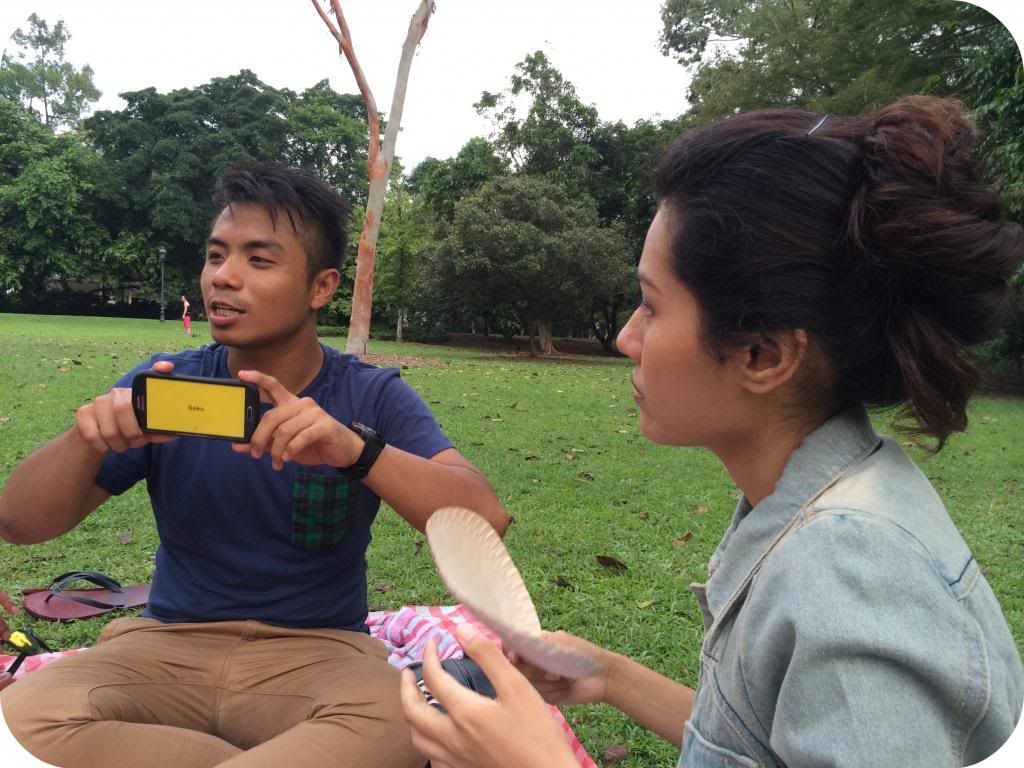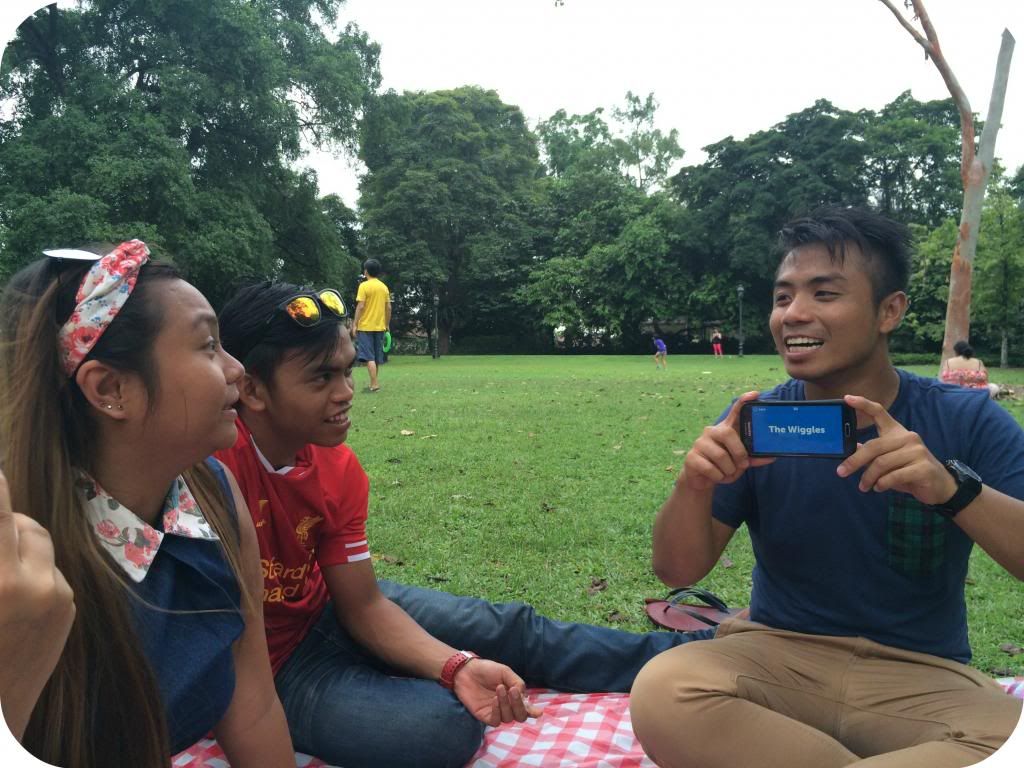 We spent the rest of the time just talking about anything under the sun & played countless rounds of Charades that made me almost throw up cos I laughed too much lol
*****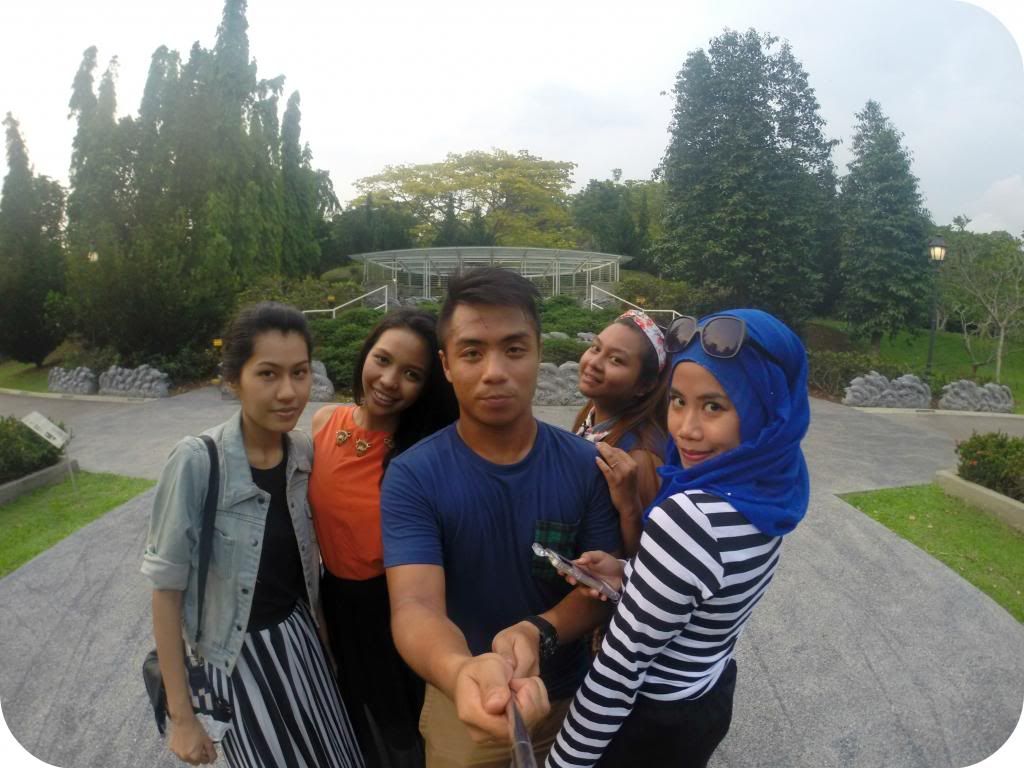 Hope you love this simple surprise we had for you oppa. It's nothing extraordinary and fancy, but I must say that it's one of the best days I've ever spent with you and the rest. Thank you for being an awesome friend, someone whom I can always depend on no matter what. Thanks for your all your relationship advice and help in making me look through things in different perspectives.
Most importantly, thank you for being you.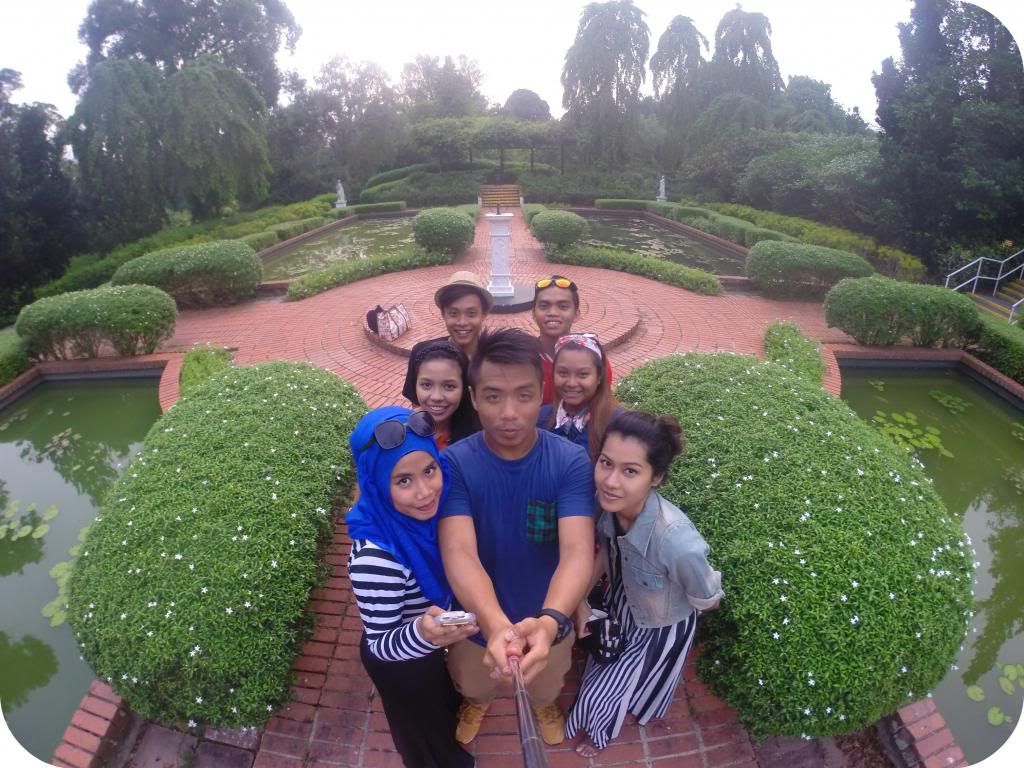 Looking forward to grow old till we have wrinkles tattooed on our foreheads, together.
*****
Signing off this entry with this picture.....
Exactly ten years after.Thank you to my Bffs for befriending me back then when I had a face only a mother could love.

I love you all so much :)

xoxo