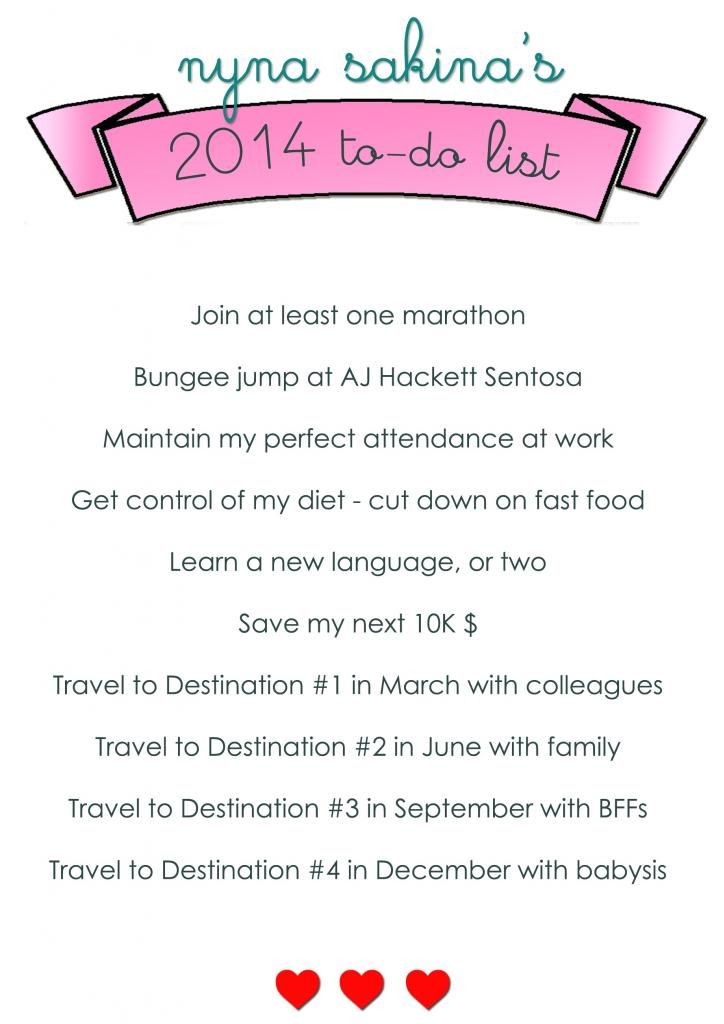 Aside from this I also have my personal (never ending) to-do list, but here's pretty much what I want/need to do the most! I am learning Korean language at the moment(which I am so in love with cos it is *quite* easy and so fun, like why didn't I learn it much earlier man?!) , and I'm probably going to sign up for a new language as well. The hardest has got to be point number four, forget to include that I really need to start eating vegetables! Obviously I am not a fan, the thought of chewing on them is just....unbearable. Last but not least, the bottom four are the ones I look forward to the most! Everything is still in planning, so I shall not disclose the places, but the last one is pretty much confirmed. Can't wait to experience winter and snow and ski and all!
Also, above all these, my greatest wish is to blessed with health,wealth and happiness, together with the only people who matters in this whole wide world - my numero uno, my family.
Have a wonderful year everyone.
xoxo,
N