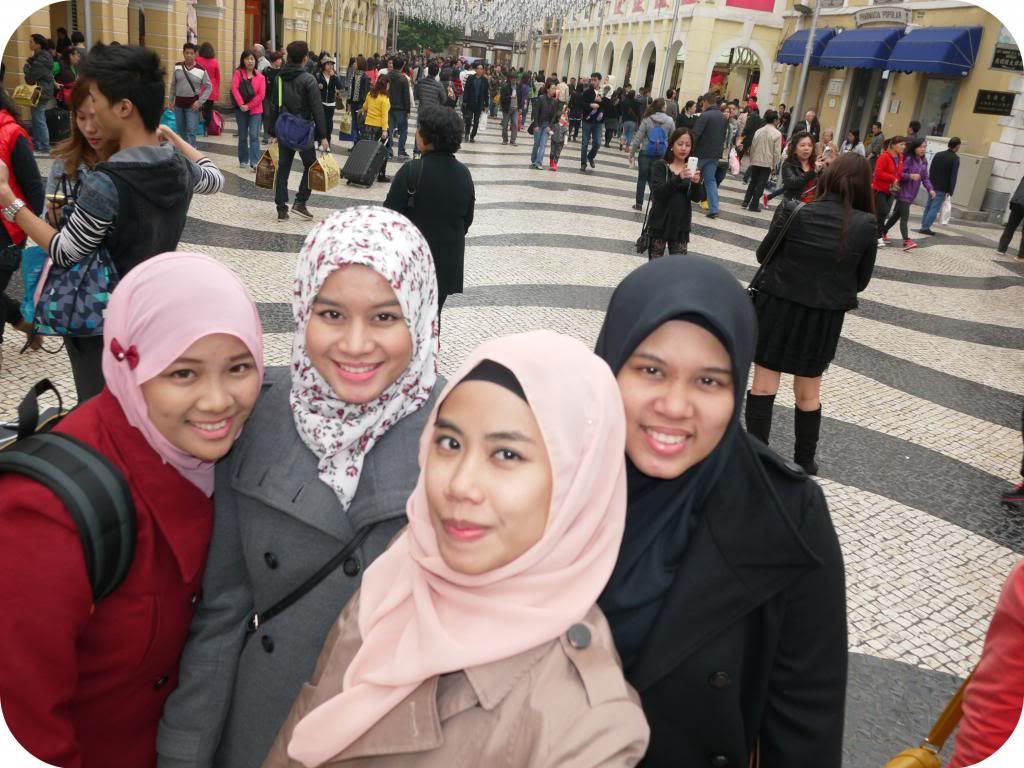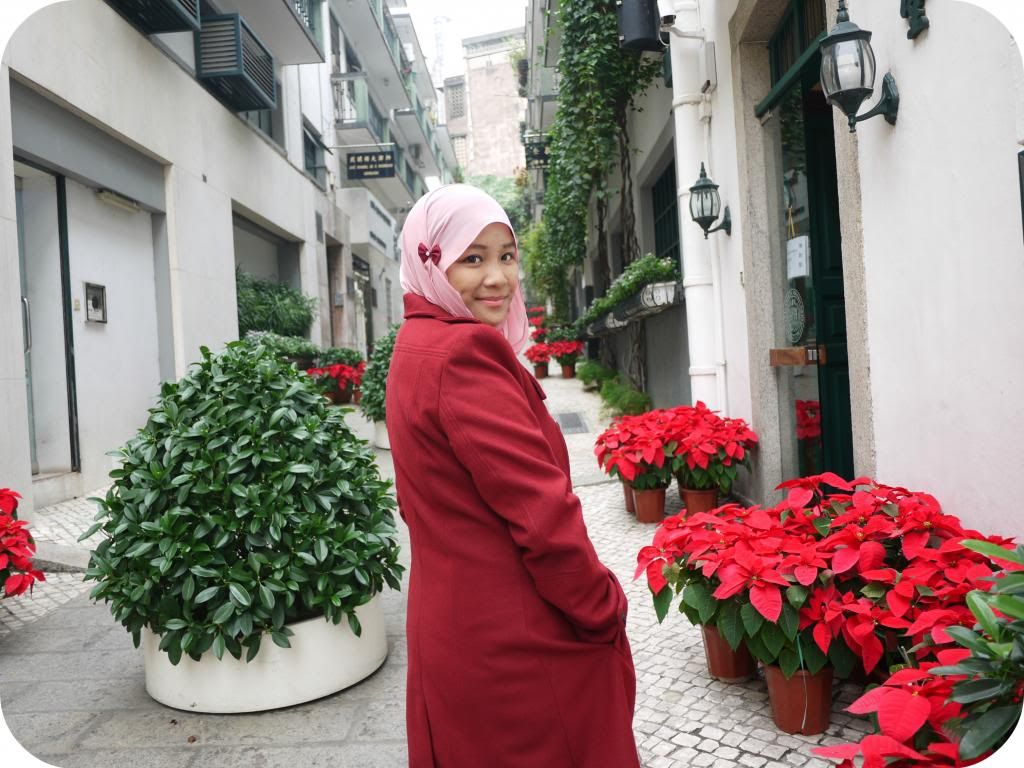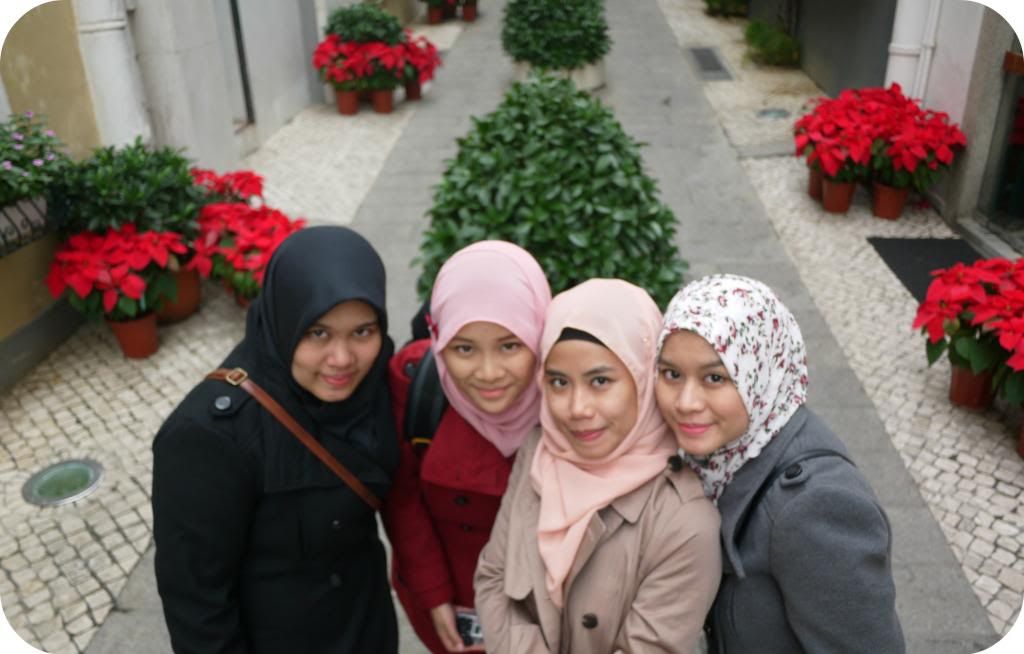 We didn't plan to visit this place, so we have no idea what to expect or do here, except for taking hundreds of pictures of us down this small alley :p

There's a lot of pretty & cheap souvenirs that you can get for your friends & families back home here!
Next up is my absolute favourite place in Macau! Next to Macau Tower, of course.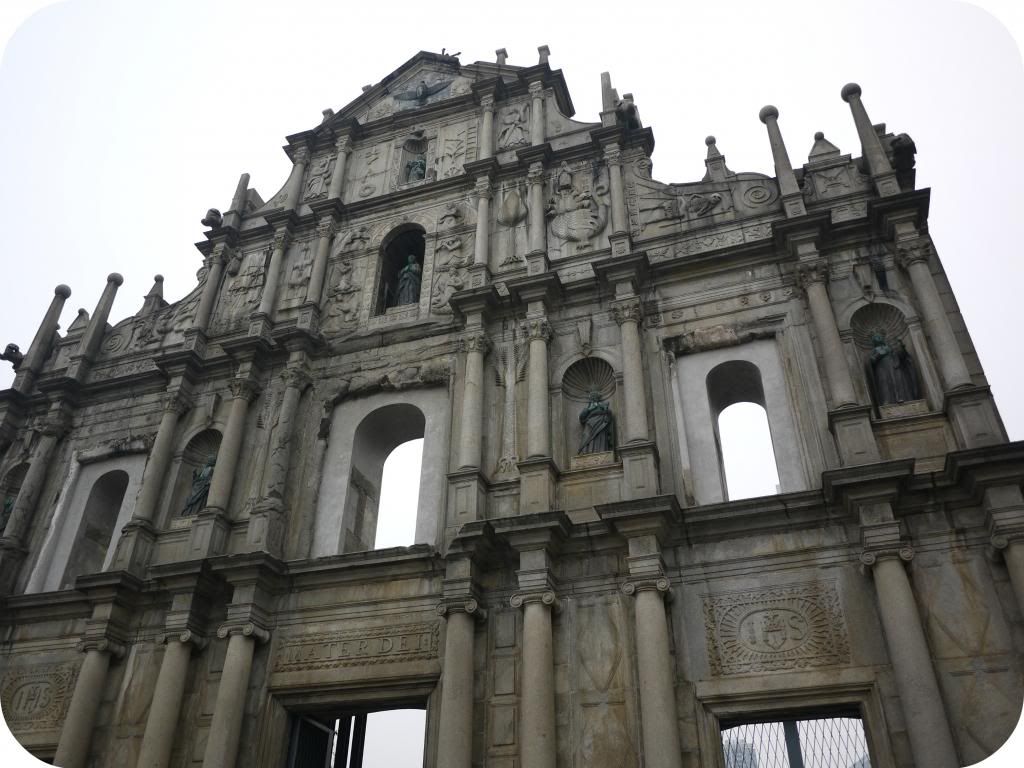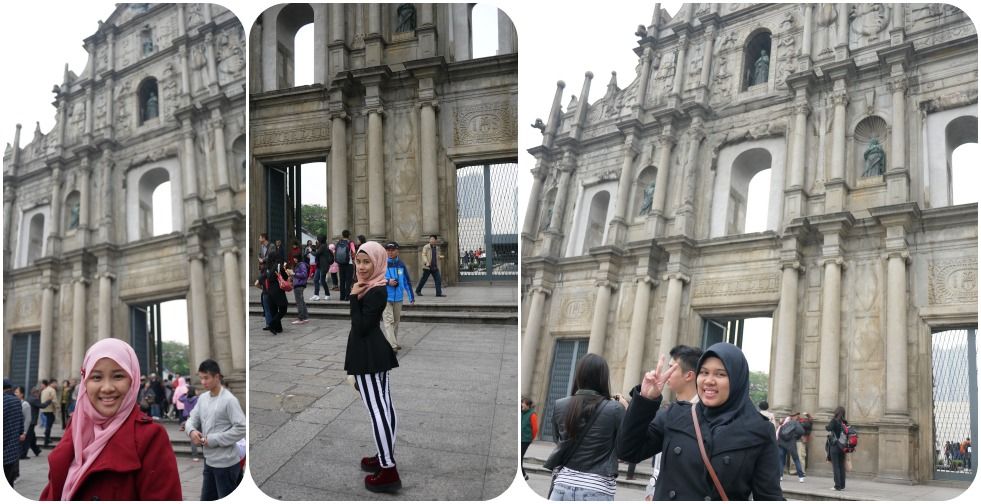 What else can we do, with such stunningly picturesque view?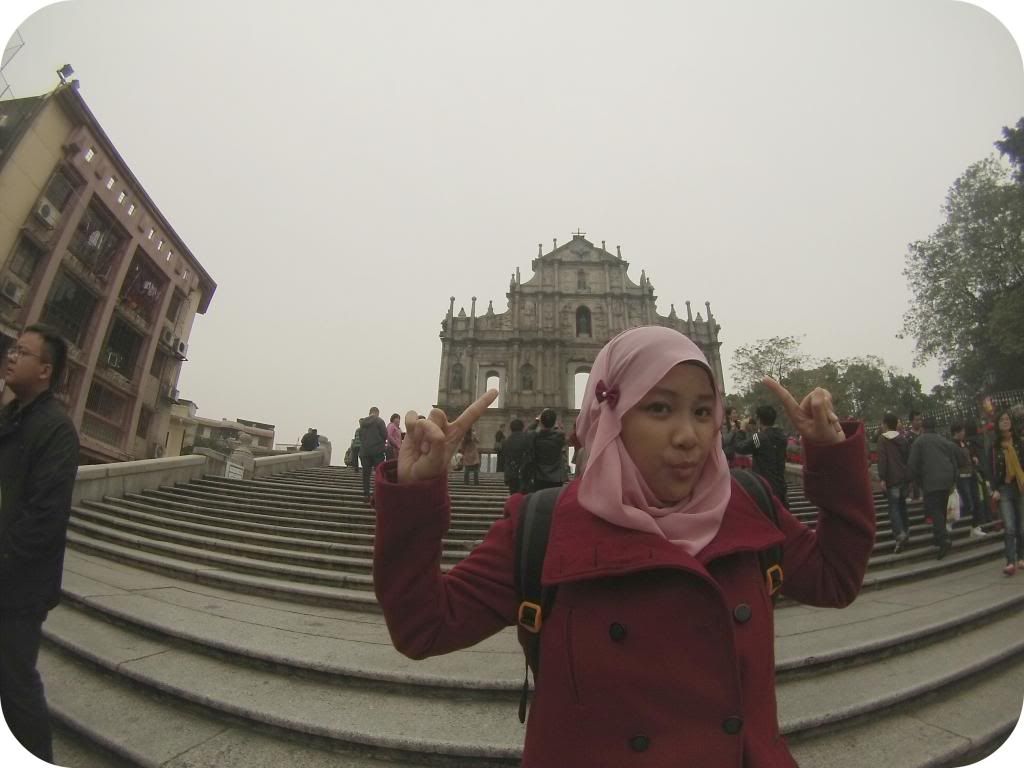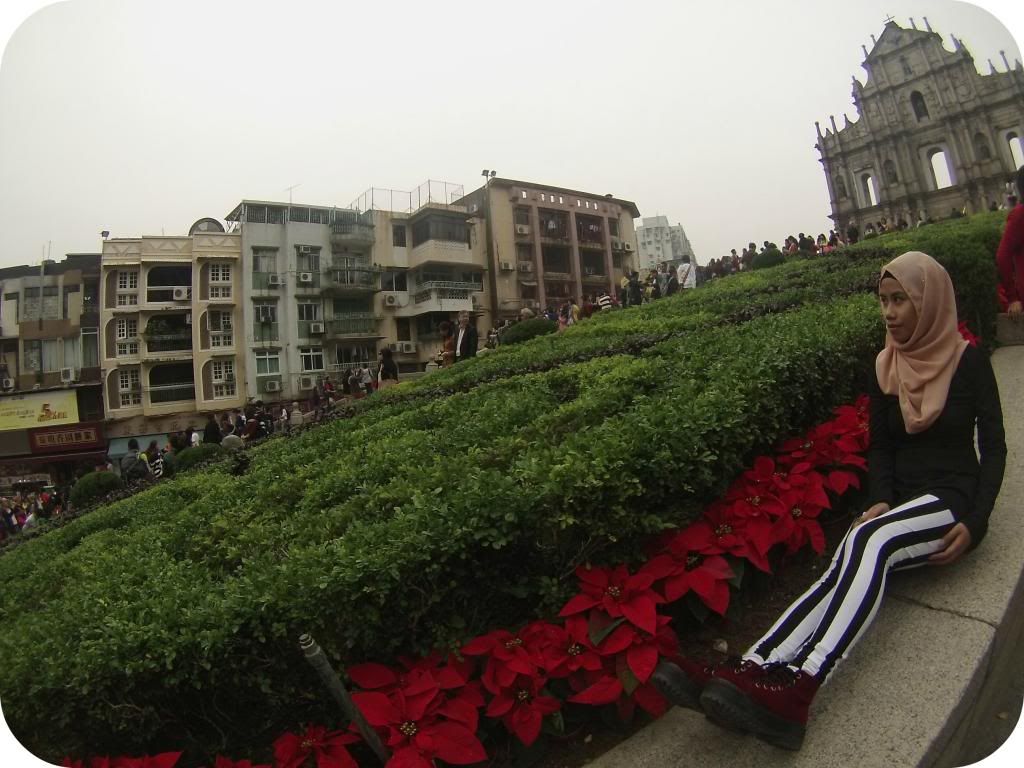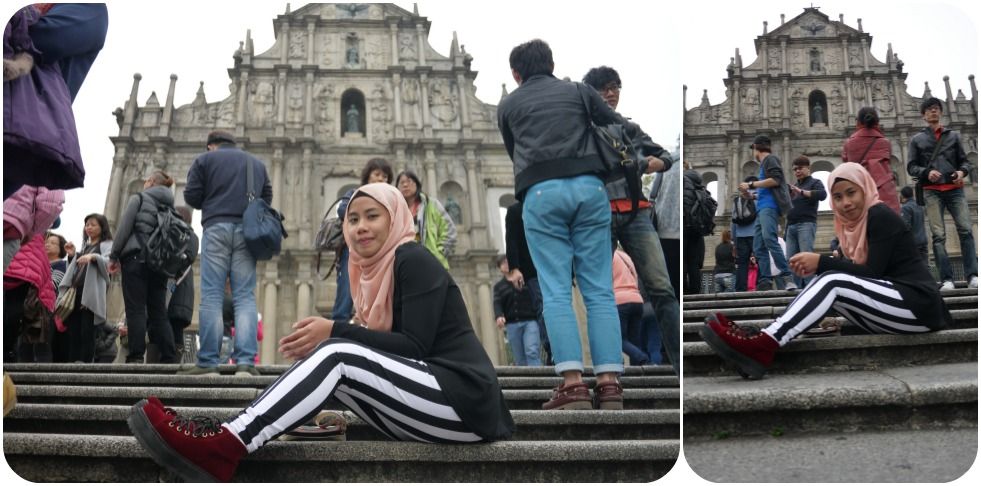 Doing what we are born to do LOL. Thank you Fiza for
layan
-ing me, patiently taking many shots of me on the exact same spot, with my camera, go pro, polaroid and even phone, when the other two decided to give up.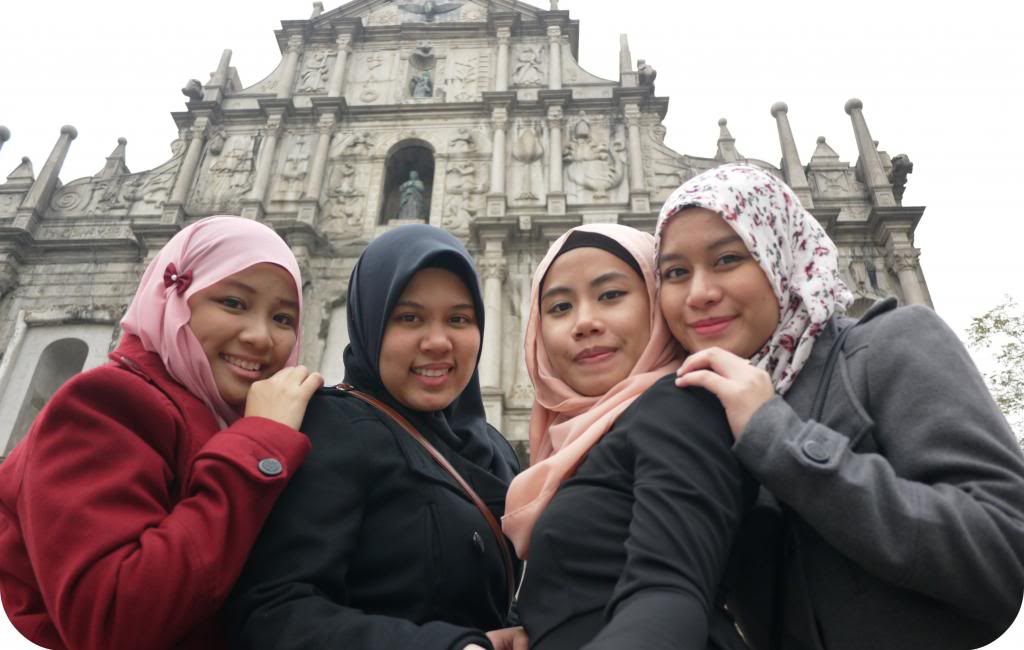 Fisherman's Wharf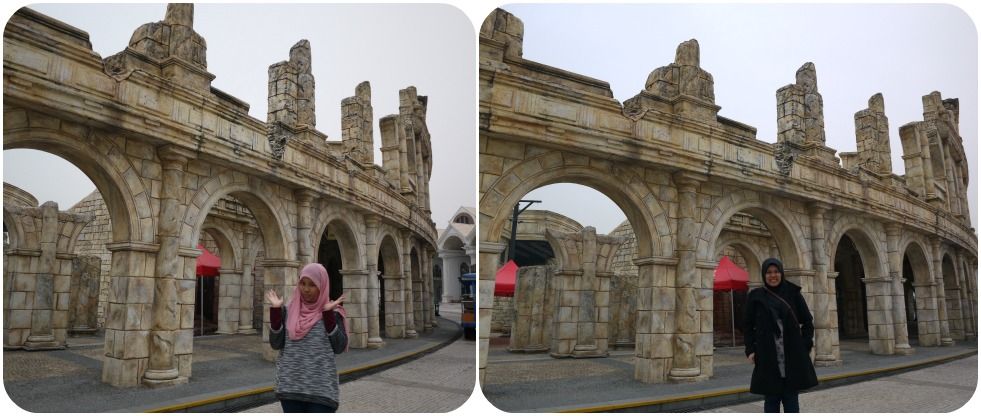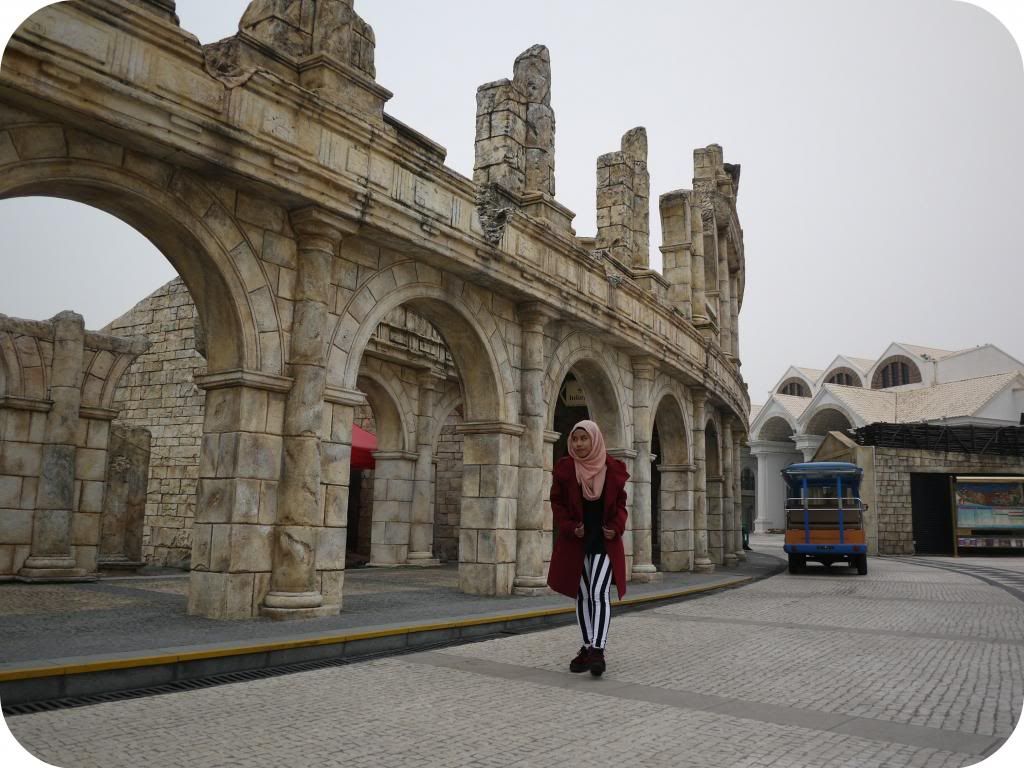 Another unique place for photo-taking but too bad we didn't have time to explore this one.
The Venetian Macau Hotel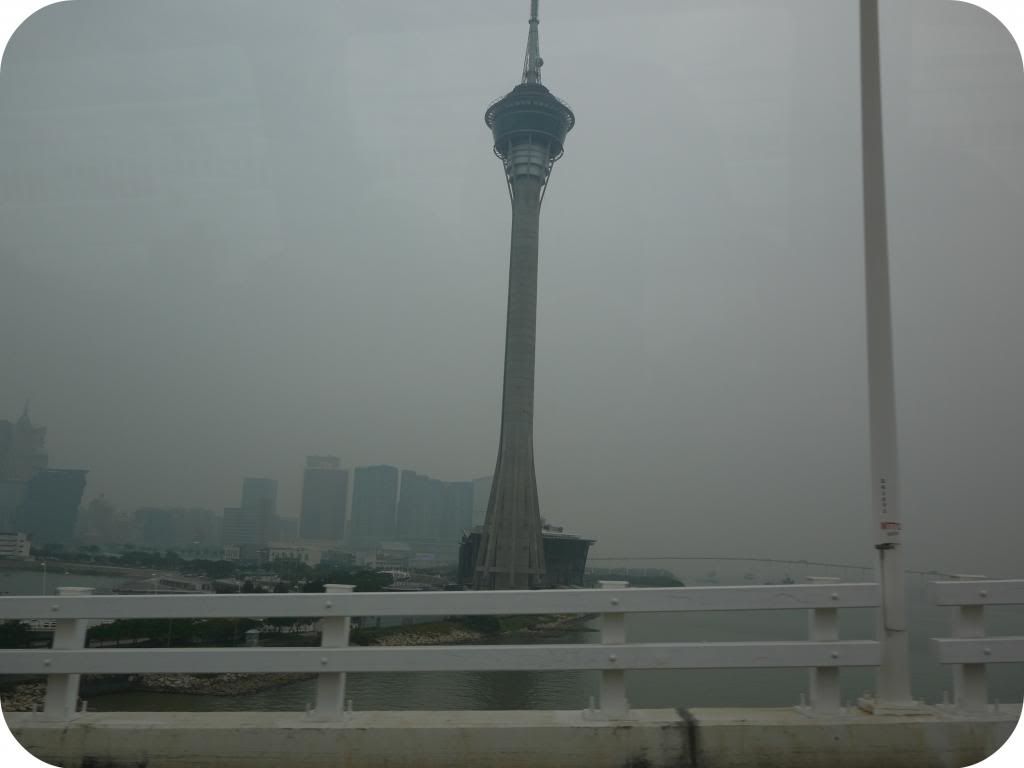 View of the tower while on our way to our last destination. I really wait to jump off that tower again!!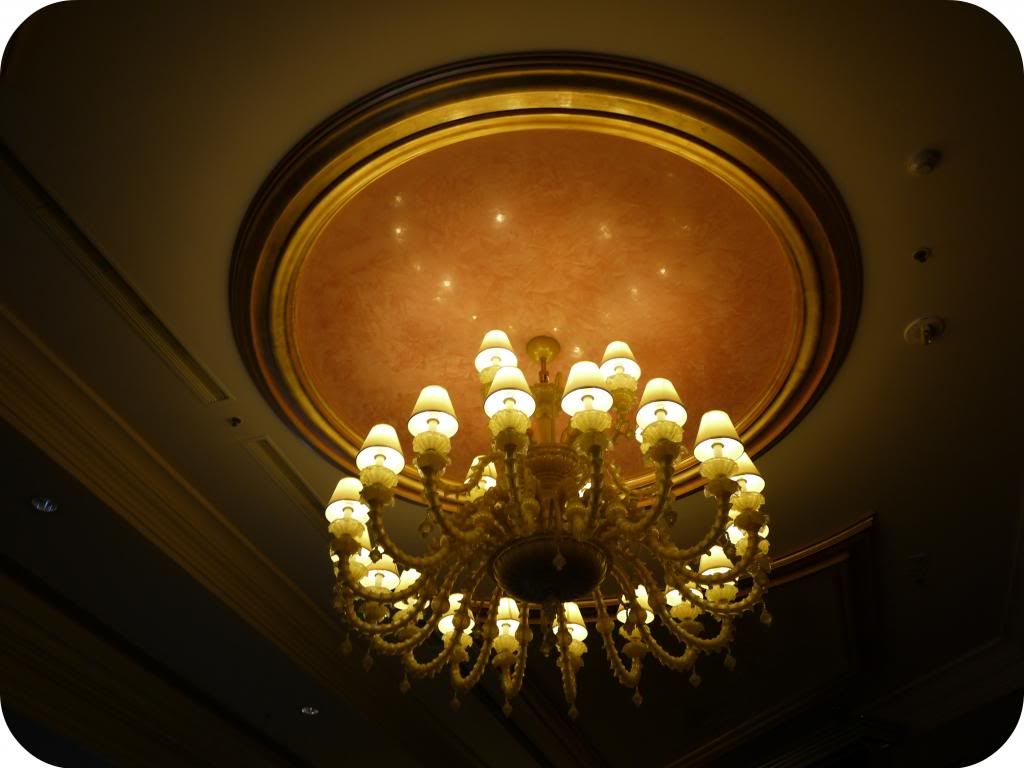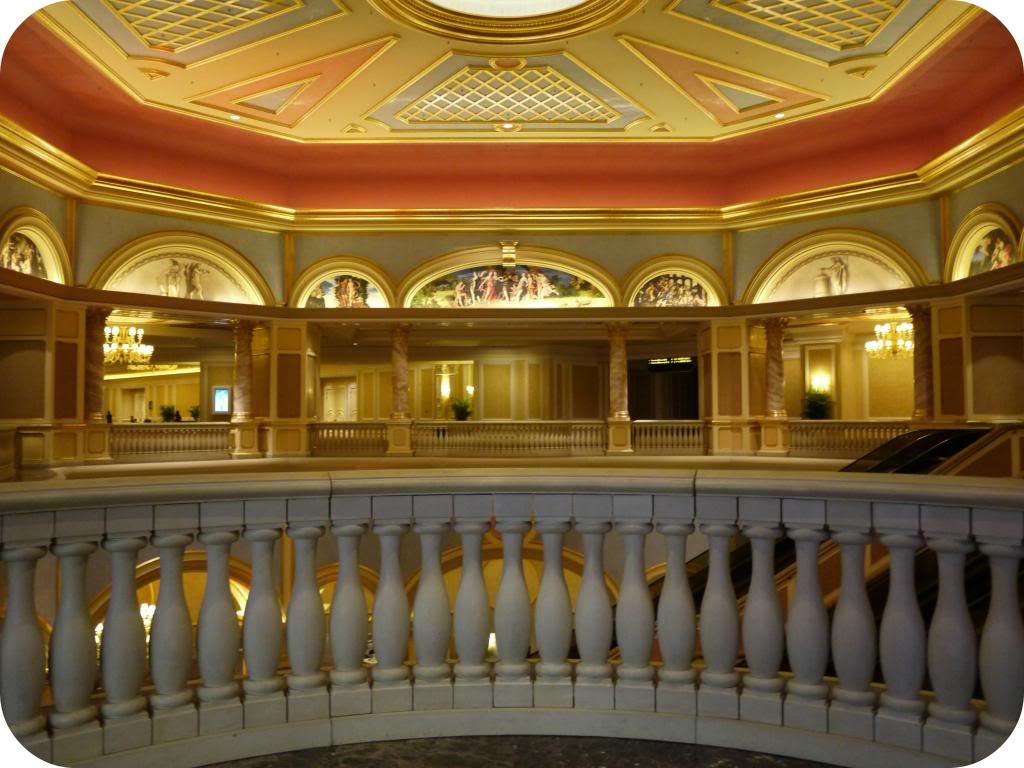 I was in awe the moment I stepped inside the hotel. Just look at those exquisite architecture & decoration!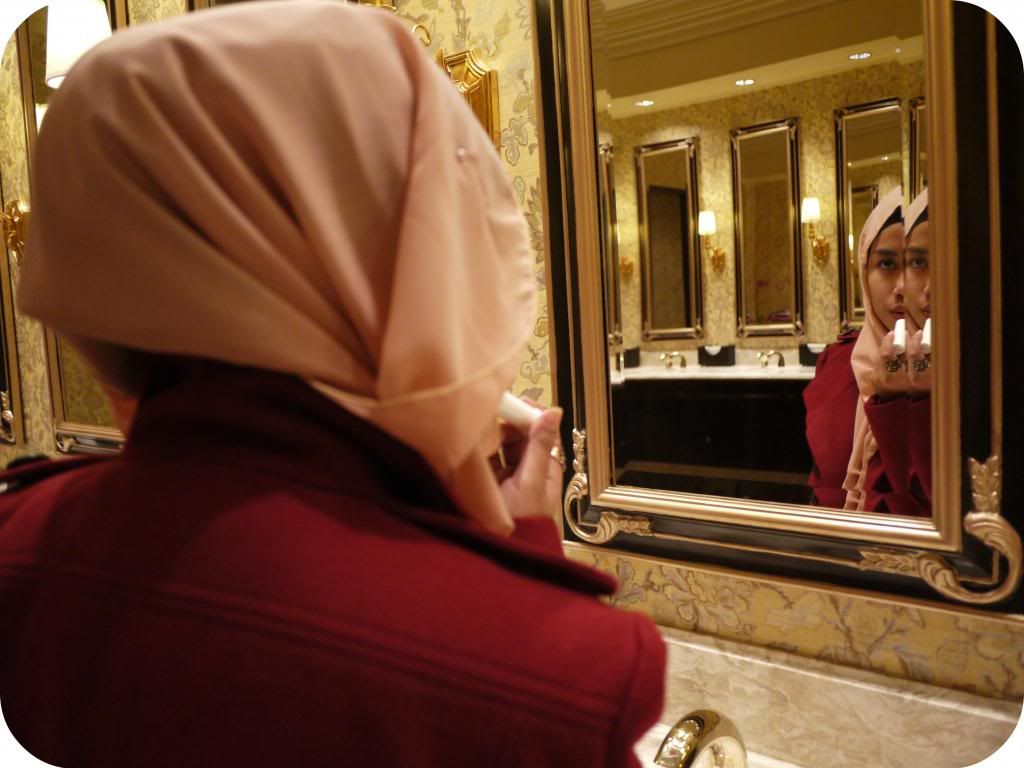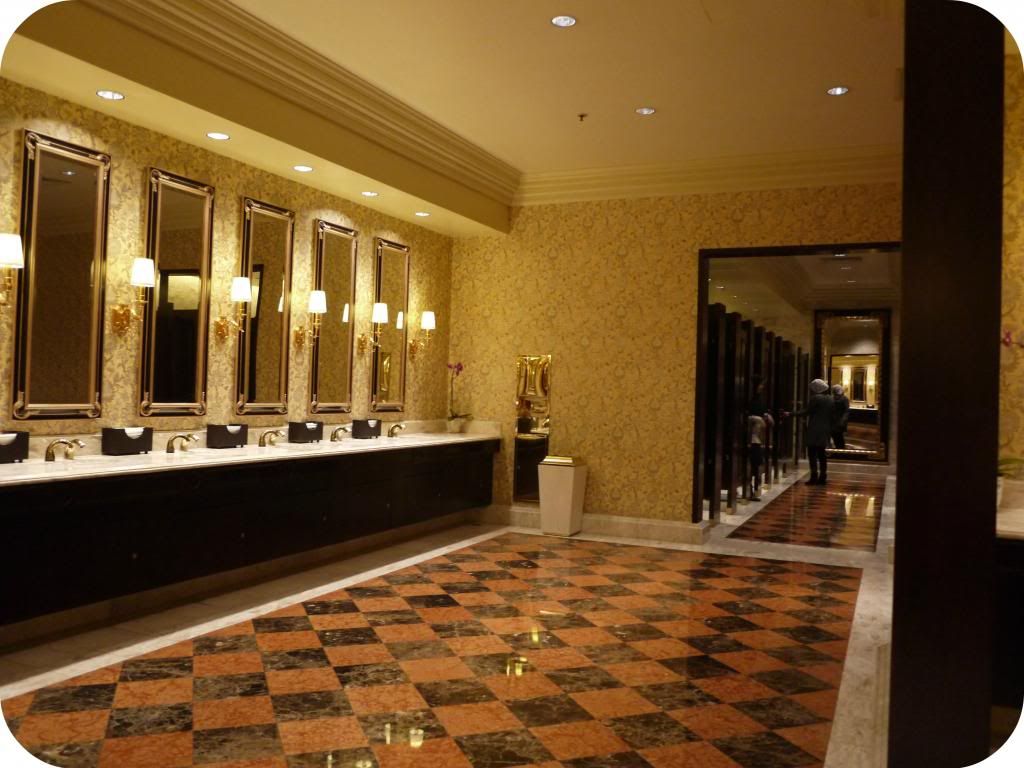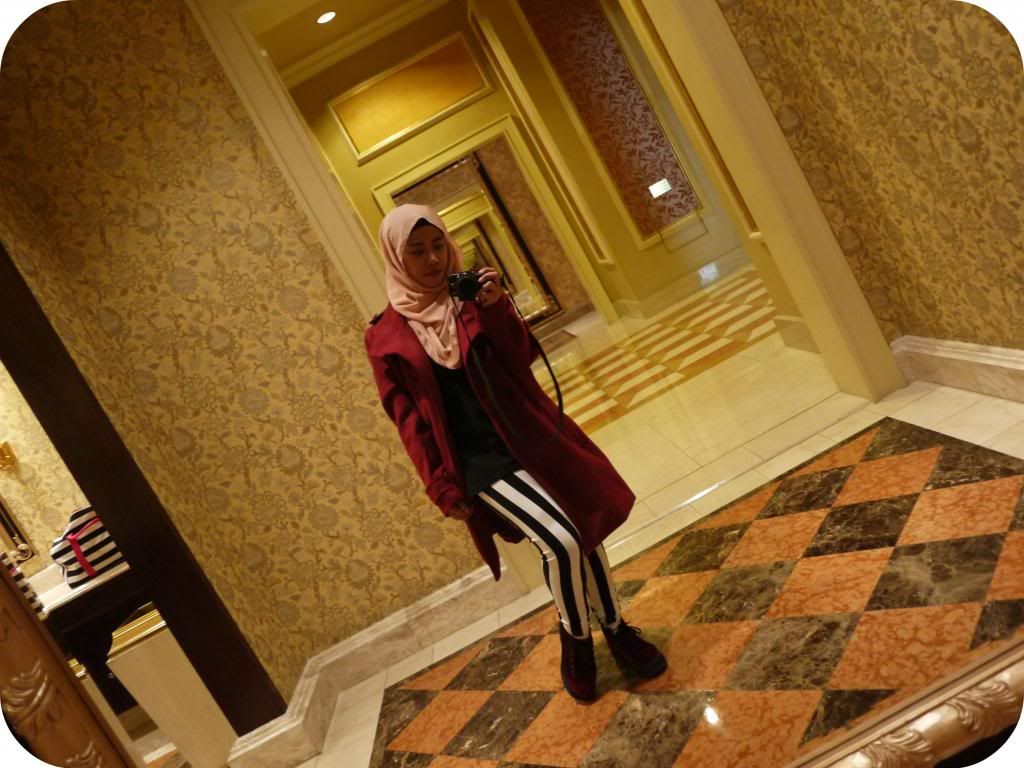 Even their toilet is massive in size. Needless to say, super lovely as well.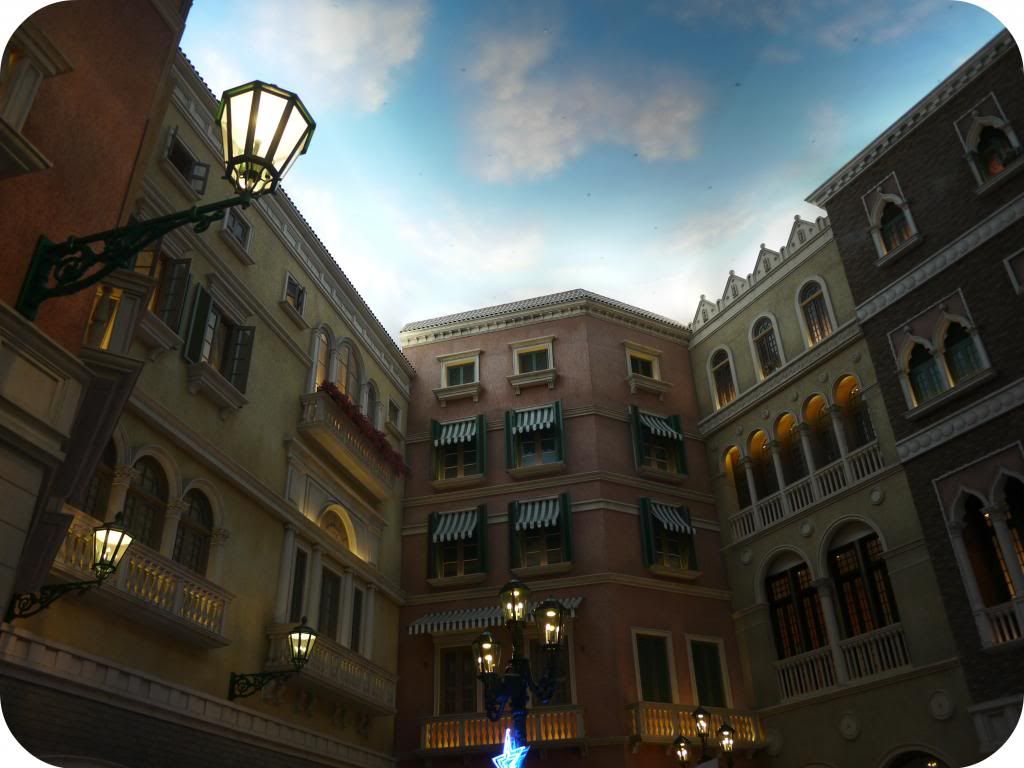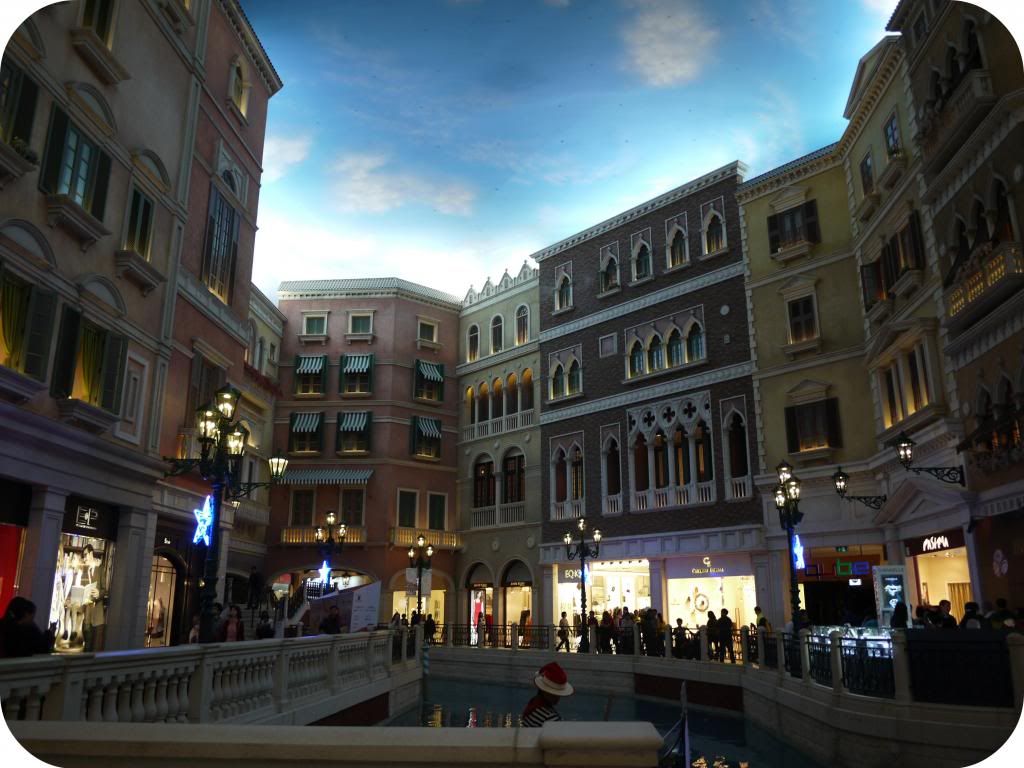 Love how realistic the sky ceiling is! Bet it will confuse you if you are here during night time.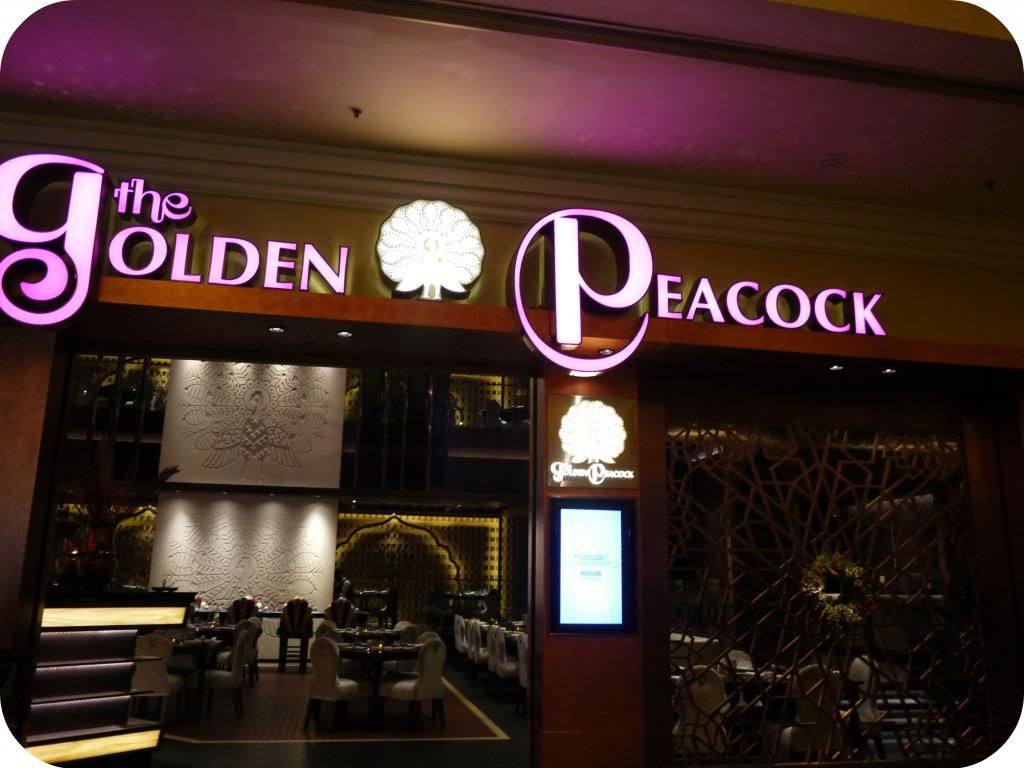 If you're looking for Halal restaurant here in this hotel, then this is the only one you can find.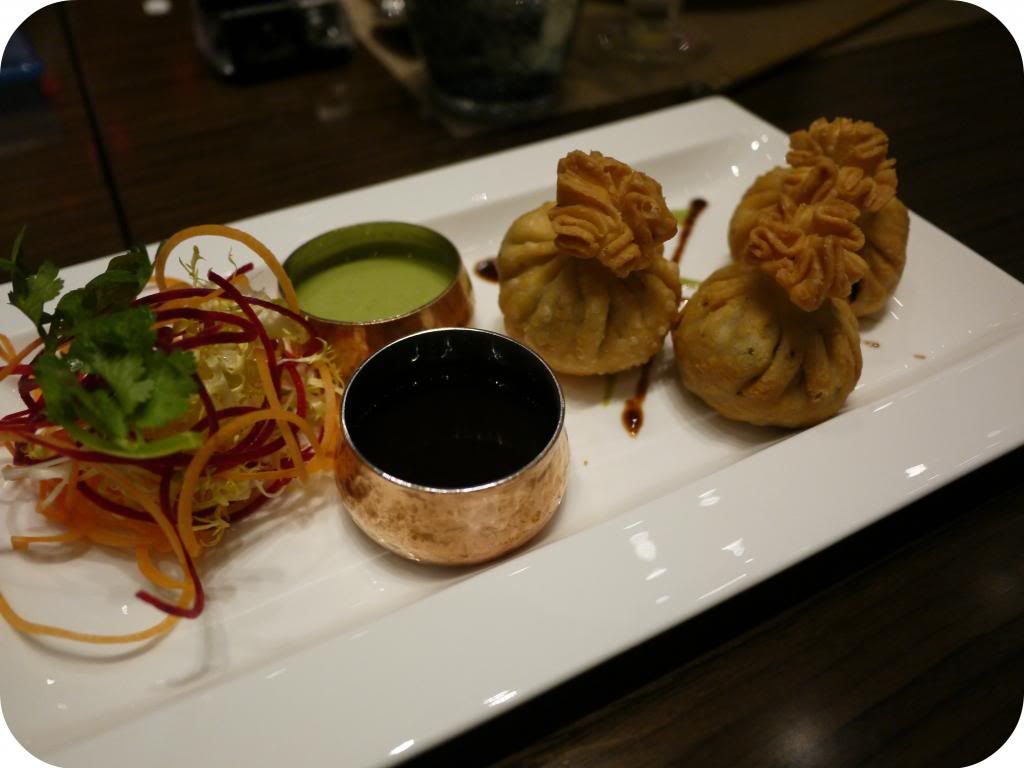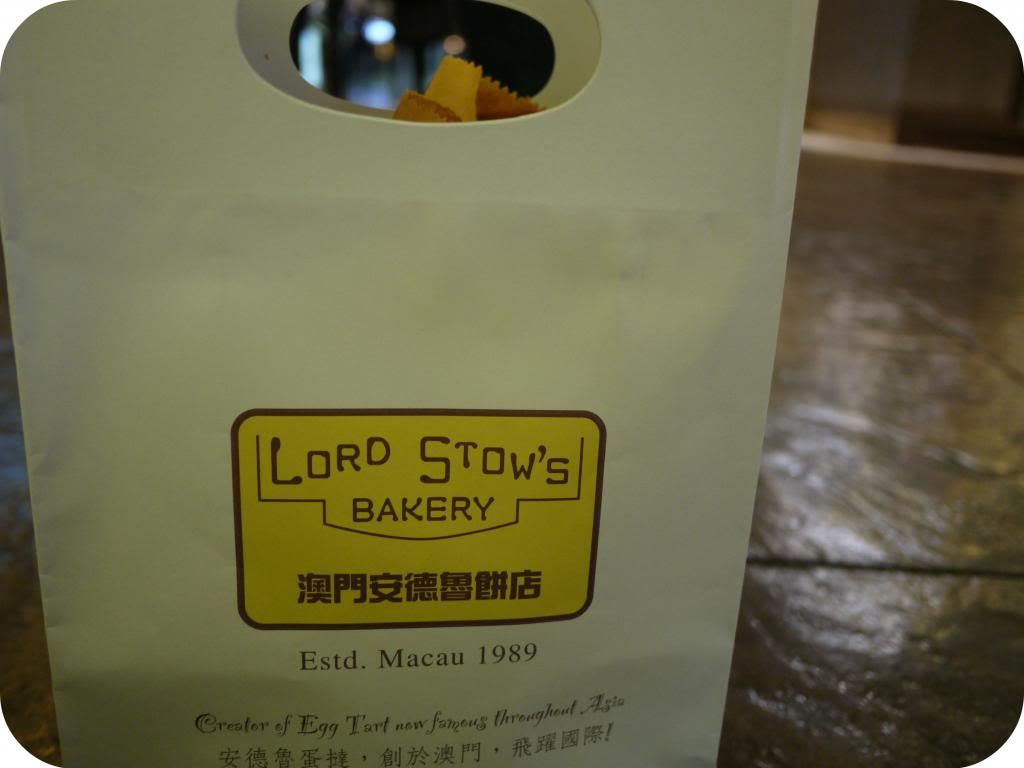 Don't forget to drop by Lord Stow's Bakery for their famous yummy egg tarts.
*****
That's all for Macau! Can't wait to blog about the rest of my days in Hong Kong!
xoxo