My third day in Bangkok was, despite the exhaustion and multiple blisters on my feet, the best out of my four days there. Such a long day we had ; we woke up really early for breakfast and spend the day in Siam, which I will be blogging about some other day. For now, shall blog bout the dinner cruise we had that night!


I don't know about my bro, but I was looking forward to this the most the entire day! I even skipped my lunch just so that I can enjoy fully this experience, a once in a lifetime one. Lucky me I save my tummy for the night, I mean just look at the food spread!

& there's more! Didn't manage to capture them all coz kiasu me wanna be the first in line to get the food :p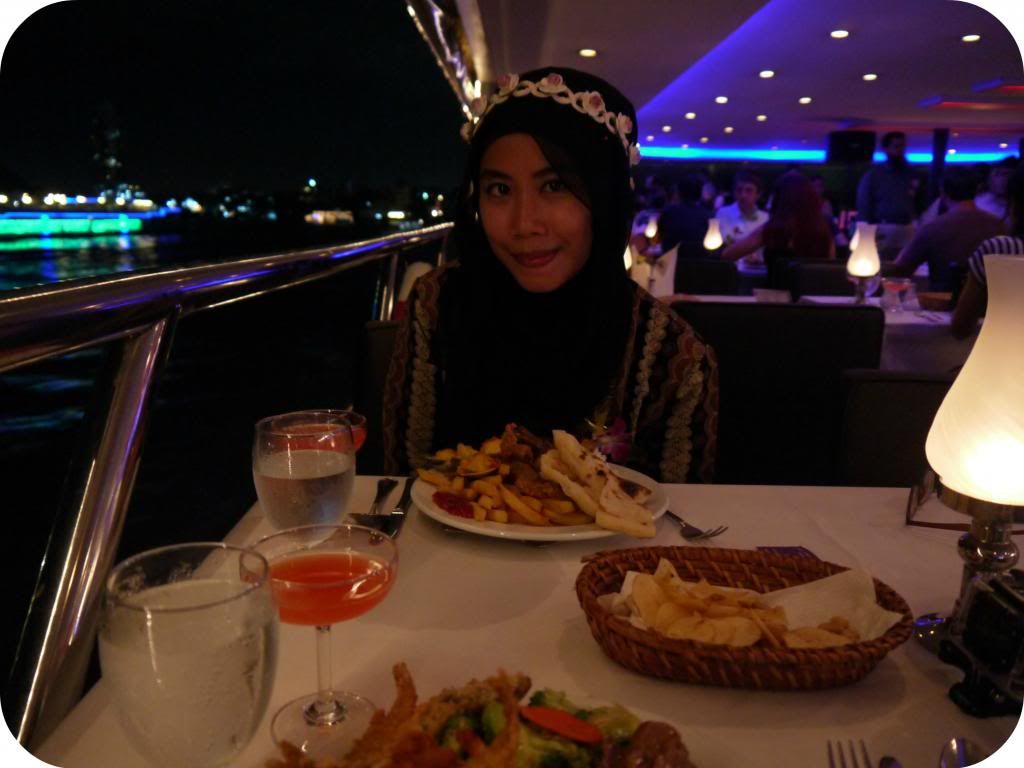 So glad we got the upper deck, cos according to reviews I saw online, if your reservation name shows you're an Asian, most probably you'd get the bottom deck. Nonsense right, but didn't want to take any risk anyway so I specifically requested to be seated on the upper deck, in capital letters and numerous exclamation marks, during my booking. Pretty sure whoever who read that thinks I'm a freak.
*****
Of cos other than the finger licking tongue smacking food, the other thing to look forward to is the scenery.
Love the ambiance so much, really perfect for couples! Most of the time I was wishing I was with my boyfriend at that moment instead of my brother lol. And to think that this was our second "romantic" dinner in a week, in two different countries may I add.
The entire two hours when we were on board, we were entertained by this lovely lady who sang songs requested by guests in many different languages! Once most of the people were done with their food, the cruise turned into a sort of private party event. The music started to pump louder and everyone was dancing and I can't help but join in!
So the next time you're in Bangkok, you know where you can have dinner at. Trust me it is worth your $$ :)
*****
Signing off with my tired and makeup free(with a tinge of eyeliner) face,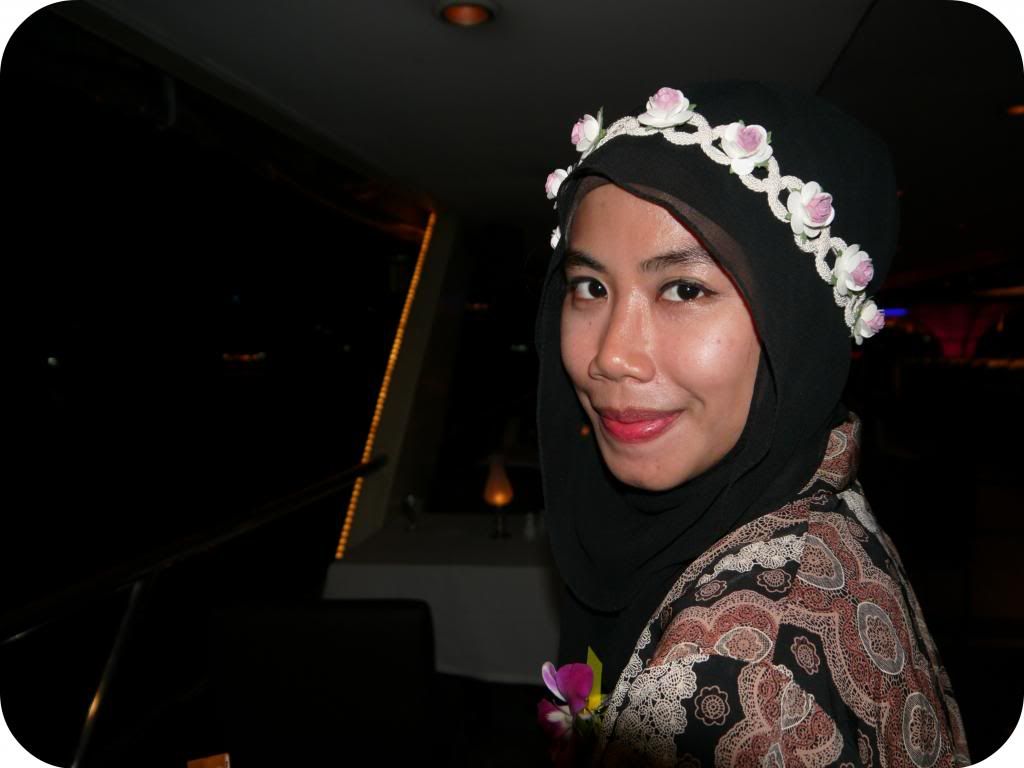 xoxo