A few days after I returned from my Bali trip, I was already geared up for the next destination. The city of smiles, the shopping paradise, where else can it be other than Bangkok, Thailand!

Again, this time round it was just my brother and me, but unlike the previous experience, this one was planned way beforehand. In fact it was the day that I received my school's master calendar that I booked my flights, meaning it was done in January. Prior to this trip, I only shopped once in the whole long and dreadful five months and no you can't imagine the agony I went through!

Well, it is not exactly the money that I need to save, it is the space...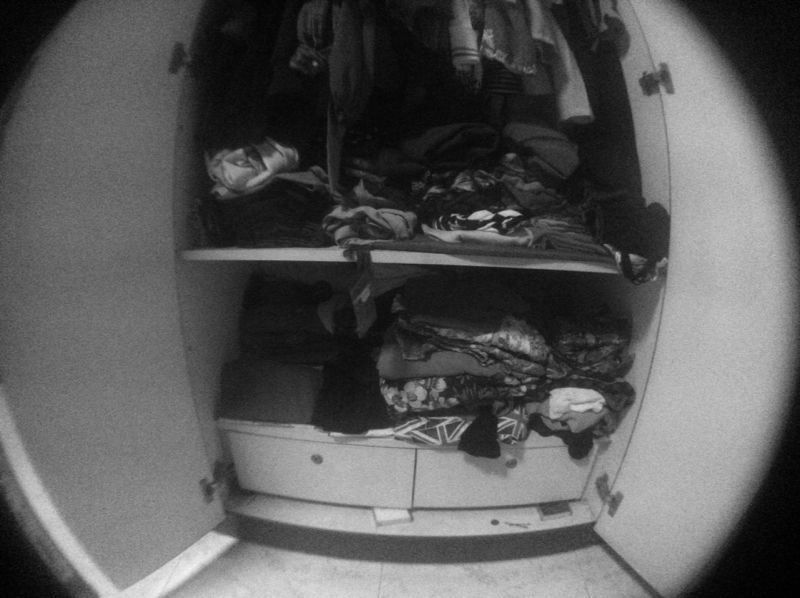 .. for my almost exploding wardrobe. Still have 1/4 of this on my bed waiting to be hanged + folded.
At least mine is a lot more neat than many people I know. Even took the effort to hang everything in the order of the rainbow colour okay. Believe me when I say that your hand will definitely ache if you go through my hanged clothes from one end to the other - my sister complains bout this a lot.
*****
As I was saying, I booked the flight way back in Jan, so it was super duper cheap!! Tiger Airways again~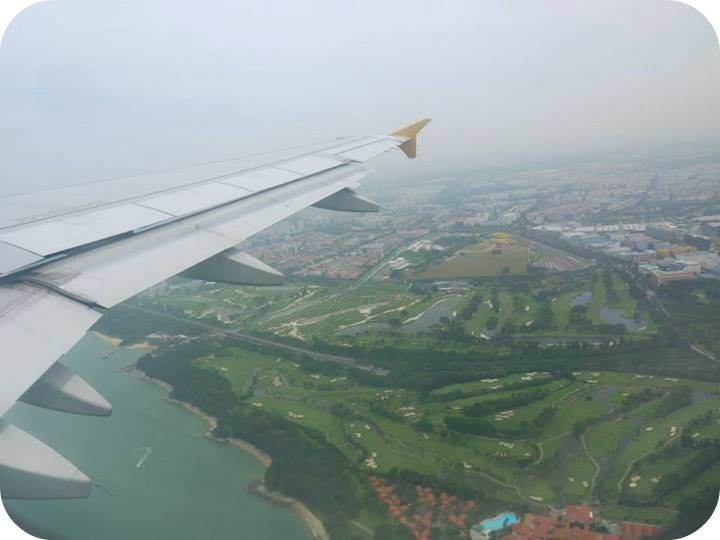 Bye Singapore!
Because I was already super
kiasu
snapping 2394238 pictures on the plane the week before, this time round I was a bit relaxed so the moment I sat, I immediately close my eyes and doze off....
..& wake up in time to see this!! SO COTTON CANDY RIGHT! It feels as though we were entering a mystical world or something lol.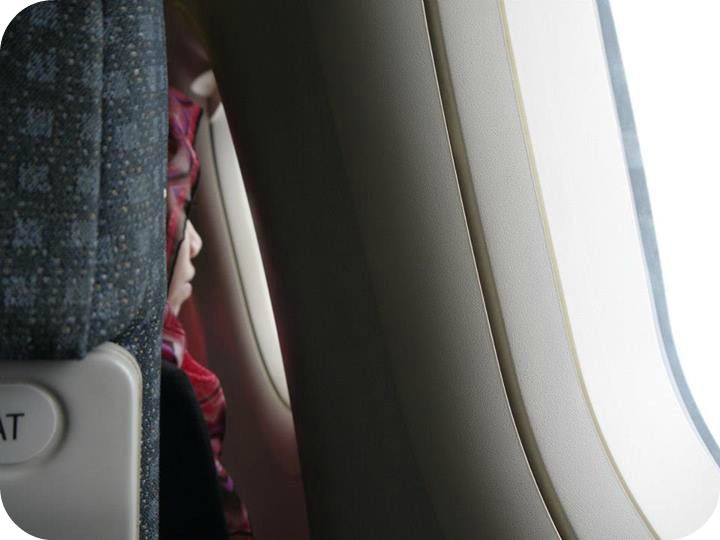 Two and a half hour later...
SAWADIKAP BANGKOK!!!!!!!!!!!
One of the things that we both agreed on is to skip all the cab rides while in BKK and take the train instead. Everyone knows about the crazy traffic in here, but that's not the main reason for this decision of ours. Other than being the cheaper, although inconvenient, alternative, we just want to explore, get lost and learn from it. Haven't you heard? Getting lost is the best way to travel! It teaches us to find ways on our own and leads us to new discoveries- of new places and at times, your own self.
Of course I am not talking about aimless wanderings. Having a direction is important, proper planning is important, maps and all. Sometimes you just need to let loose a little and check out what surprise awaits you.
Express train which costs us 90 Baht (S$3 ++). It took us only 18 minutes from the airport to Phaya Thai.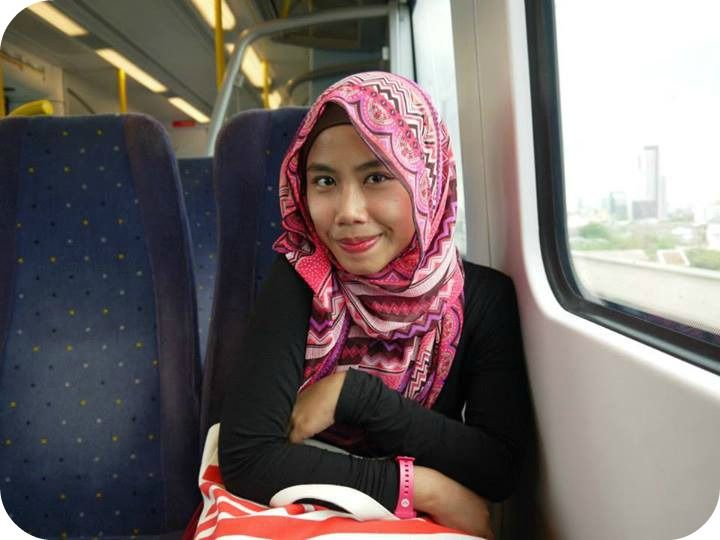 *****
I am very particular when it comes to choosing the hotel. The first and most important factor definitely goes to the location of the hotel. I only want it to be around Platinum Mall and the Pratunam market. Next, cleanliness! Once I see just one complaint about any hotel regarding its cleanliness online, it straights away get out from my potential-hotels-list. Lastly, Wi-Fi. One just can't live without the internet nowadays, no? :p
So after four months of going through massive amount of reviews from trusted websites to personal blogs, I decided to settle for
Metz Pratunam
. Clean and free wi-fi, plus reviews often include that the staff are very friendly(plus point!) and it is few minutes away from the train station and Platinum + Pratunam market.
Getting to Metz Pratunam Hotel
If you're taking the express railway, make sure you cross over the bridge to Phaya Thai BTS. There, look for Exit 2 and keep walking straight.
Turn left when you see the first junction, where you'll see this sign above. Walk straight until you spot the Home Mart which looks a lot like 7-11 and a sign which says Petcheburi Soi 11. Turn left.
Walk further down and follow the signs leading you to Amari Watergate & Metz Pratunam. In case you don't know, they are opposite one another.
TADA!
Pics grabbed from bangkok.com
The staff were indeed friendly, we were given a nice cup of pandan drink.The space is just right for the two of us and most importantly, the toilets are so clean!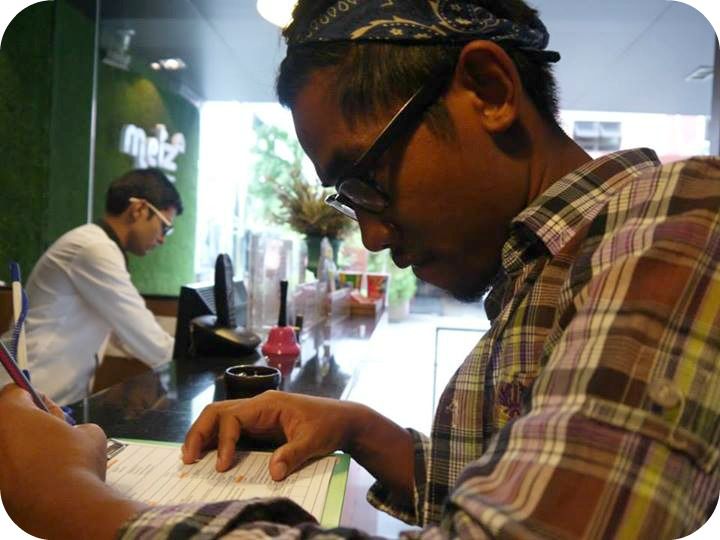 I wouldn't say that Phaya Thai is the nearest train station to the hotel, as claimed in the website. Instead, Rathadewi is much nearer. Bought tickets to Mo Chit, where the famous Chatuchak weekend market is at.
When I searched online on how to get to the market, mostly what I see is : #1. Get a train to mo Chit #2. follow the crowd. Which was what we did exactly and somehow got lost., but later after asking around we eventually found ourselves in the market even without knowing it. That place is humongous!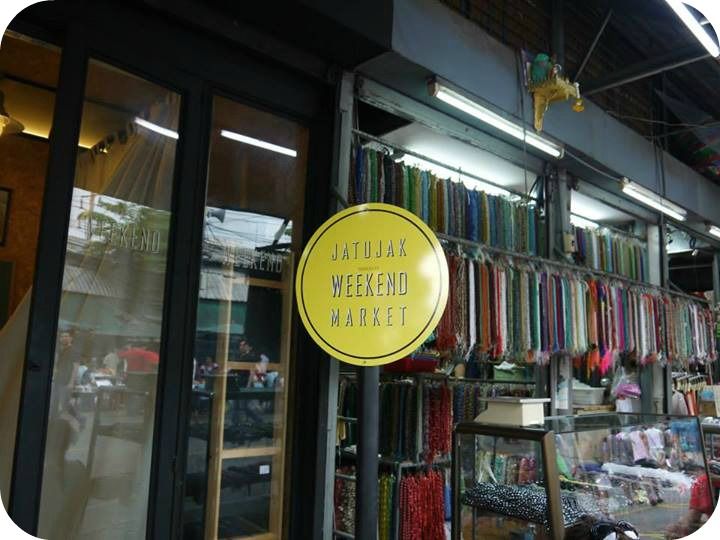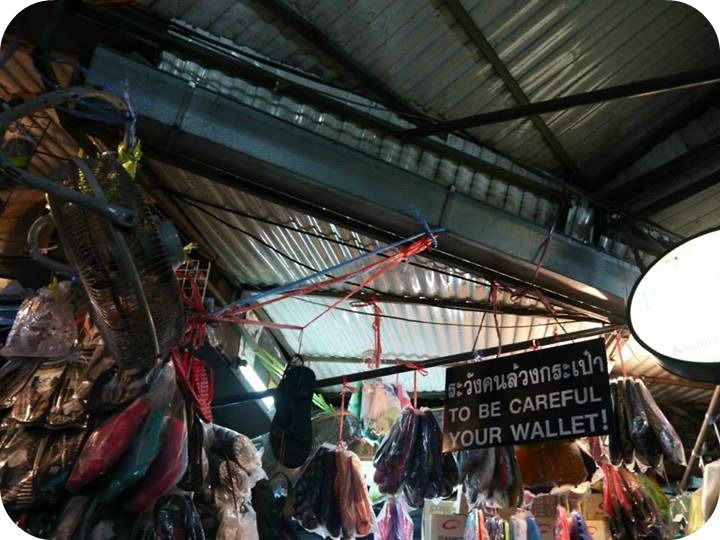 You've no idea how excited I was as I walked around the market. Shopping makes me feel so alive hahaha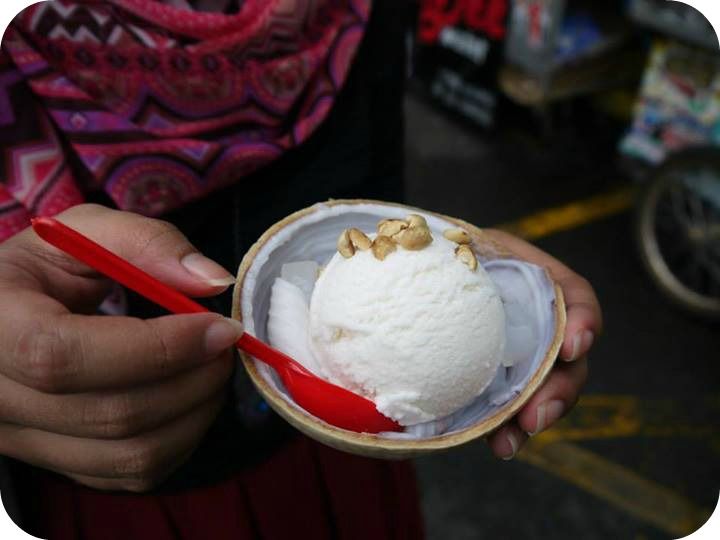 The popular coconut ice-cream.
Initially I was really reluctant to buy any food or drinks from the road side stalls, you really have no idea how particular I am when it comes to food and cleanliness. There were flies all over almost every stall there, some stallholders weren't even wearing gloves urgh! After much persuasion from my brother, I ended up closing one eye and bought one...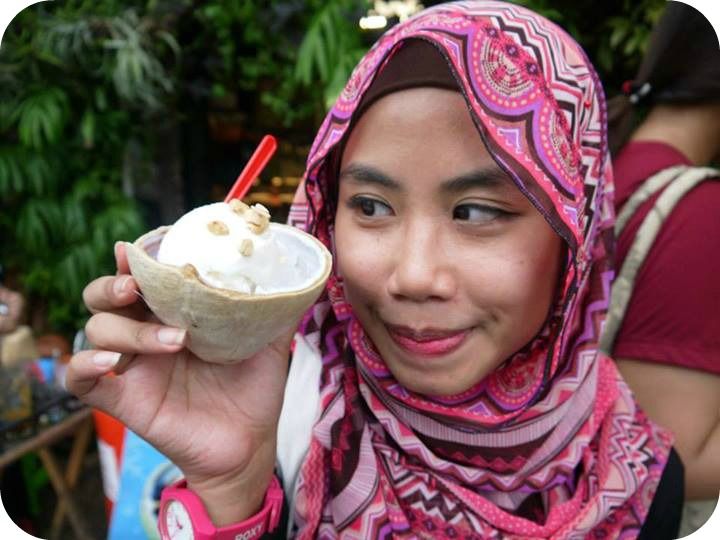 ..& turned extremely paranoid for the next few hour, fearing for any diarrhea, itchiness or breakouts.(which happens to me all the time, probably allergic to something which I don't know what) But thank God nothing happened. Basically if you are unlike the fussy eater + OCD me, please everything there! They all look yummy to me esp the choc pancake but too bad I just can't bring myself to eat them.
Especially this choconana....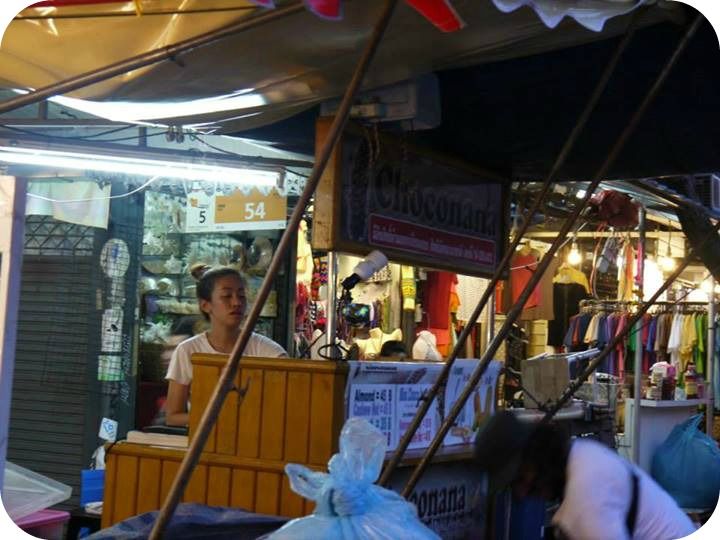 I get most of my stuff here for 100 baht(S$4). I'd definitely negotiate if I happened to see anything I like that's above S$10. Sadly the "walk-away-from-the-store-hoping-for-salesperson-to-call-back-and-give-the-price-you-want" tactic doesn't work, for me at least. Frustrating!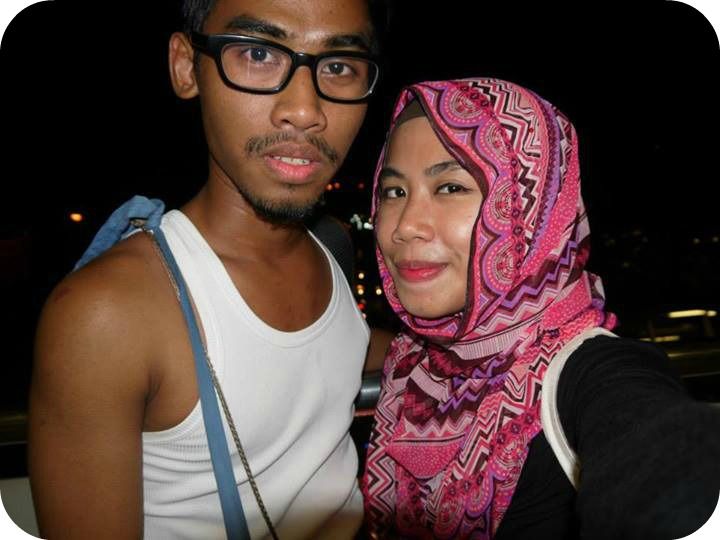 We finally decided to leave after more than four hours in Chatuchak, and blisters all over my feet. It is so easy to get lost in here, most of the time we don't know where we are heading to, somehow it seems like we're walking around in endless circles. Most of the shops were closed around six pm + but as night falls there are stalls opened right in the middle of the road.
Goodbye Chatuchak, thank you for all the 4 for 100 baht tops :p
Our dinner for that night. Too tired to eat in the end.
*****
Fresh faces of ours the next day. Excited and ready to shop till
we
I drop!!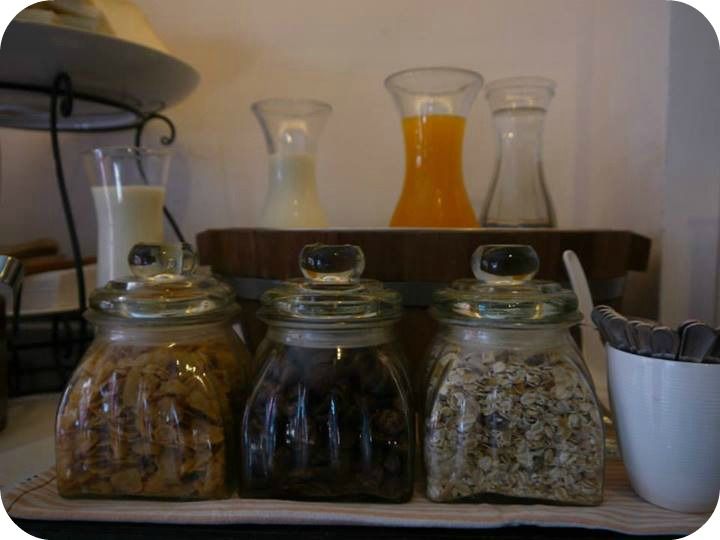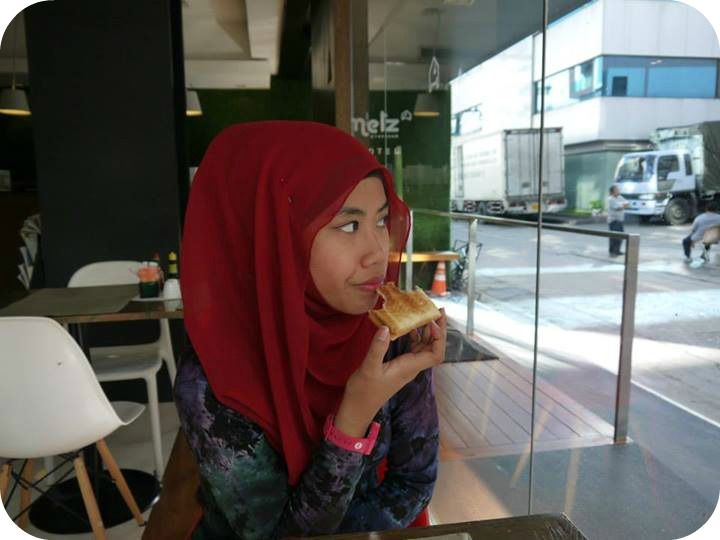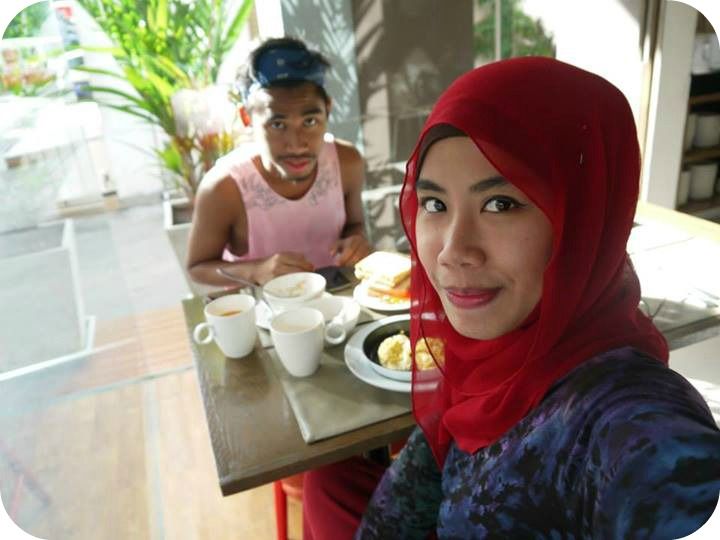 The moment we stepped out of the hotel one the of the tuk-tuk driver approached us and immediately asked where we are heading to. Upon seeing our disinterest in the price, he shouted "Okay, okay. 10 baht ok?" I turned in disbelief and said "You sure 10 baht? Don't lie okay!" to which he replied "10 baht, no more!" (he repeated that like a million times even after we got on his tuk-tuk)
So that's our first tuk-tuk ride, for 4 freaking bucks woohoo!

Since it was still early, eight am to be exact, we went around places that sell cheap souvenirs. Forgot their names but I remember we bought a lot of stuff for ourselves instead.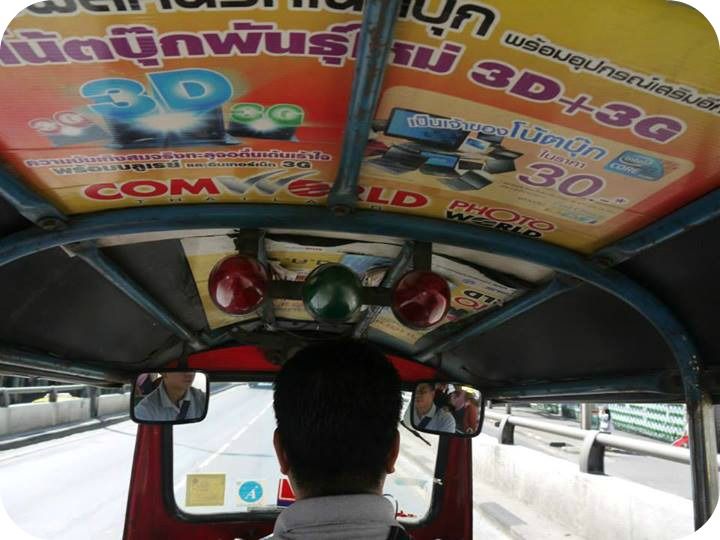 After more than an hour, we reached the ultimate shopping paradise: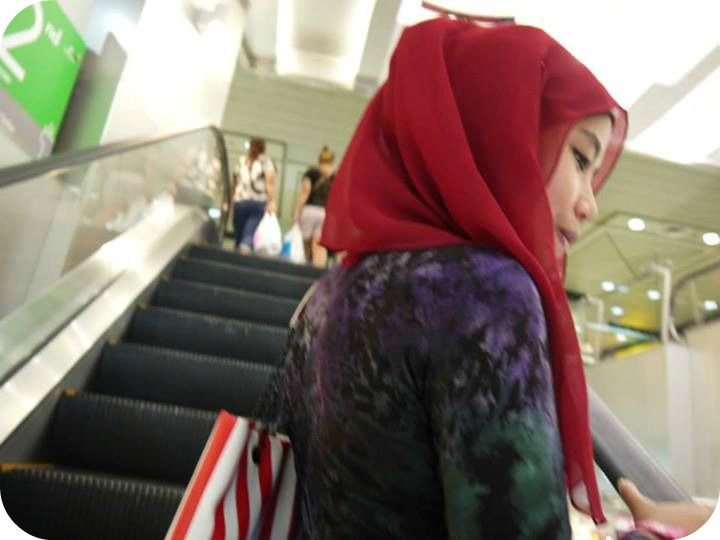 Last picture before I completely forgot about my camera's existence and got lost in my own world...
..before taking it out again when it is time for my brother to shop *yawns*

Got to thank my brother for carrying ALL my stuff in his big bag, which is not light at all. After I finished my shopping on one level, guess its weight?

LOL.
Anyway if you're planning to come here, do bring a huge bag like what we did so that you can simply store everything inside. With all the cheap stuff here, I guarantee it is so easy to get too carried away, and before you know it you will end up carrying hundred and one plastic bags around which is so inconvenient.
Cheap foot reflexology = shiok.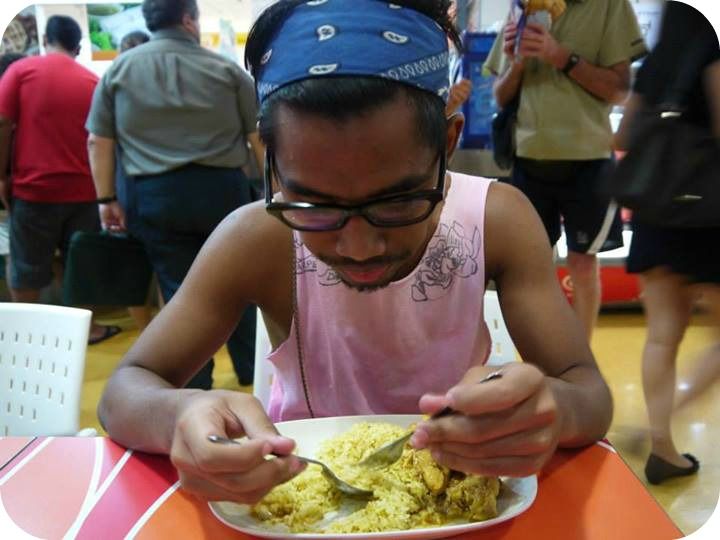 Once again I was being extra paranoid when it comes to food, but at least the food court is clean. In case you're wondering, yes the noodle tastes as weird as it looks.
Walked to Pratunam Market, where bro managed to get tons of jerseys at a fabulous price.
We then walked to Siam which took us almost an hour but it was totally worth it cos we witnessed so many things that made us reflect and realize how extremely fortunate we are. & lucky us, it started to rain the moment we stepped into Siam Square.
Ahhh craving for TWG macaron now!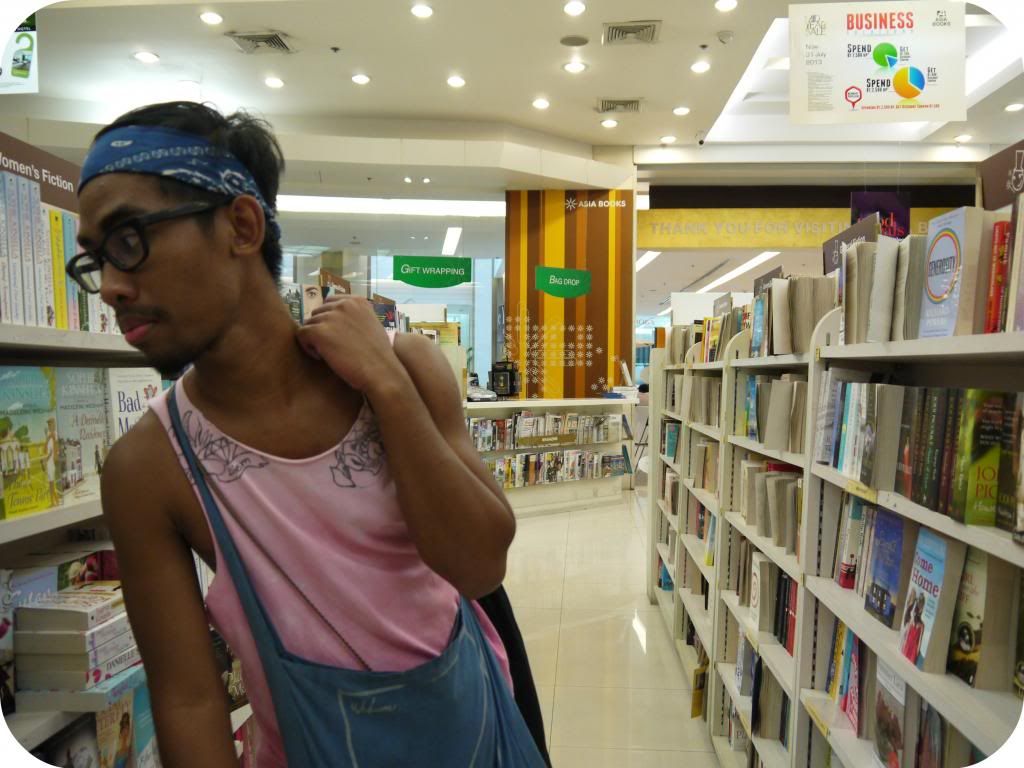 The bookworm spotted at Kinokuniya, Siam Paragon.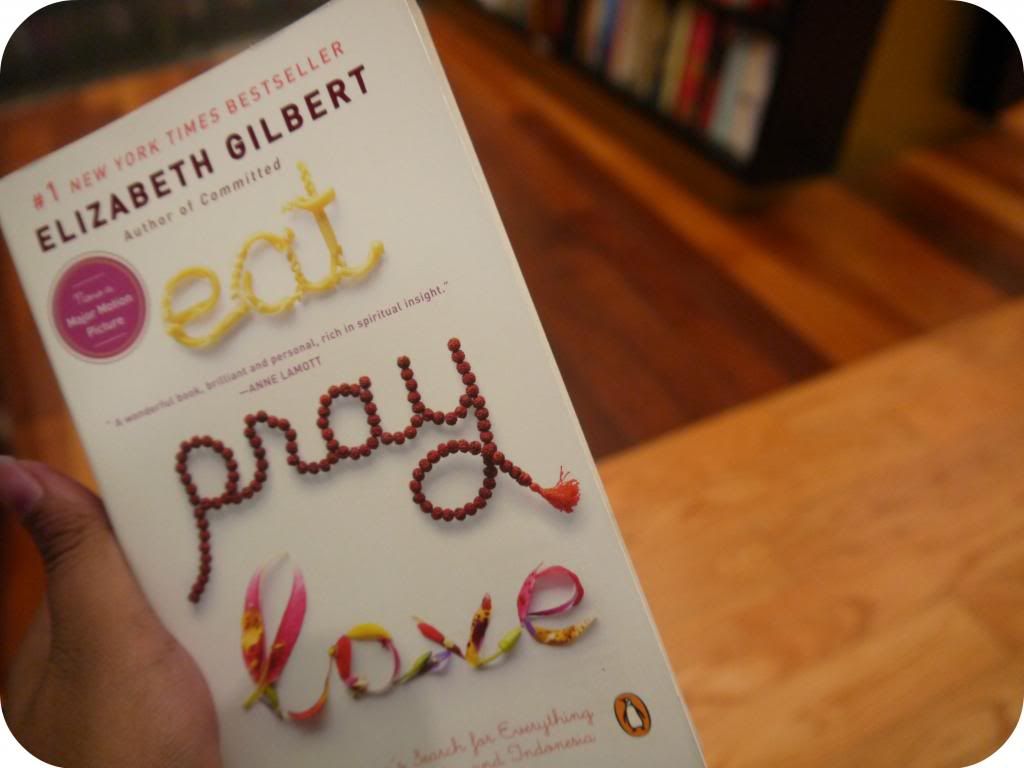 Current read.I have yet to watch the movie and it amazes me how much alike the writer is to me.
Walked again to MBK this time round. The place isn't as bombastic as compared to Platinum in terms of its price as well as choice of apparels, but this place is heaven for bags deal! Managed to grab a few for less then ten bucks each. I would have bought more if it wasn't for the fact that I already can't carry everything I've bought since morning.
Anyway did I mention? By this period of time the big bag that bro was carrying around has reached 10 freaking k.g, I couldn't even lift it up on my own. My brother is a superhero hehe, love you!
I send this pic to my Mummy via whatsapp and she said he looks like a karang guni man lol I couldn't agree more.

We had KFC afterwards for dinner.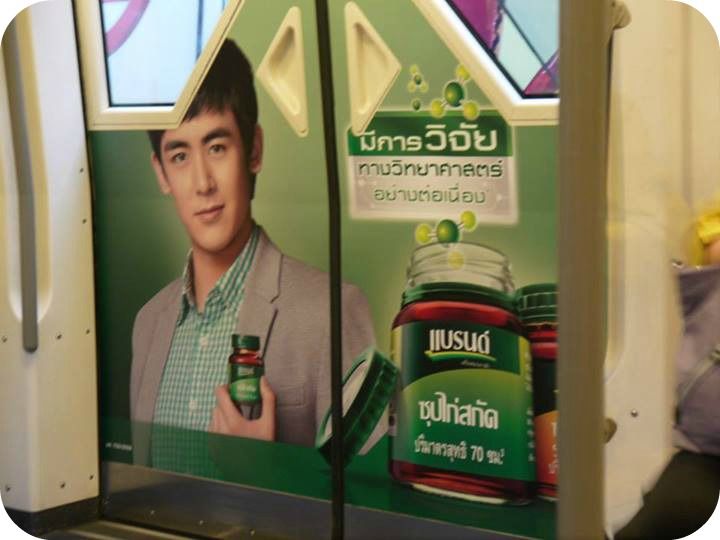 My handsome oppa spotted in the train!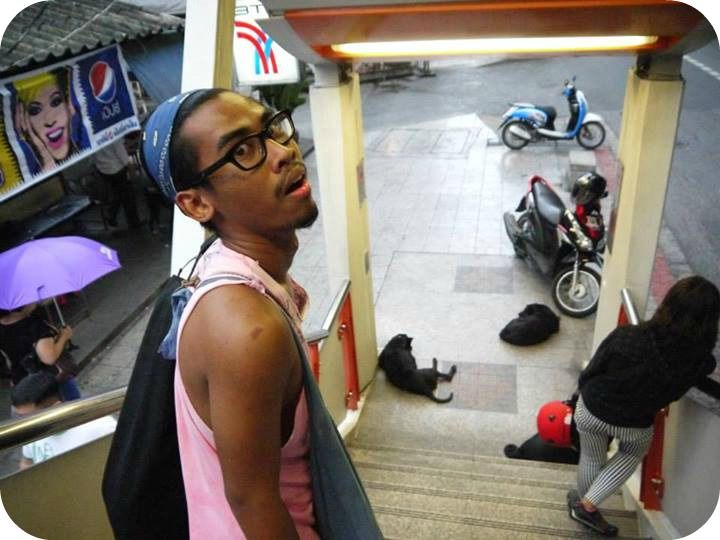 Just like Bali, there are tons of stray dogs around my hotel area. Me no like!
Okay basically that's how I spend my first two days in Bangkok ; shopping, shopping and more shopping. I swear if my foot have the chance to speak up they'd be cursing me to stop walking. Anyway, my third day here is my favourite out of all the days, which I'm gonna blog about soon, so do wait for my next update!
Till then, keep calm and wait for azan magrib my Muslim readers, hehe!
xoxo