Read HERE & HERE for the first two part!
As the title suggest, these two places that I am going to share with you are my personal favorite out of the few places I've explored while in Bali. Till now, even after close to a month after the trip, I am still having post-getaway blues ya know! Such a beautiful place, I'm pretty sure I'll step foot into that place again!
PURA LUHUR ULUWATU
..which is the name of the sea temple. This place has the most amazing landscape I've ever witnessed with my own eyes, seriously! Imagine standing on the cliff, listening to the rhythm of the enormous waves below you, while watching the glistening sunset. It is almost like a painting. It is like when you take in a deep breathe, you really can't feel anymore calm and serene than that :)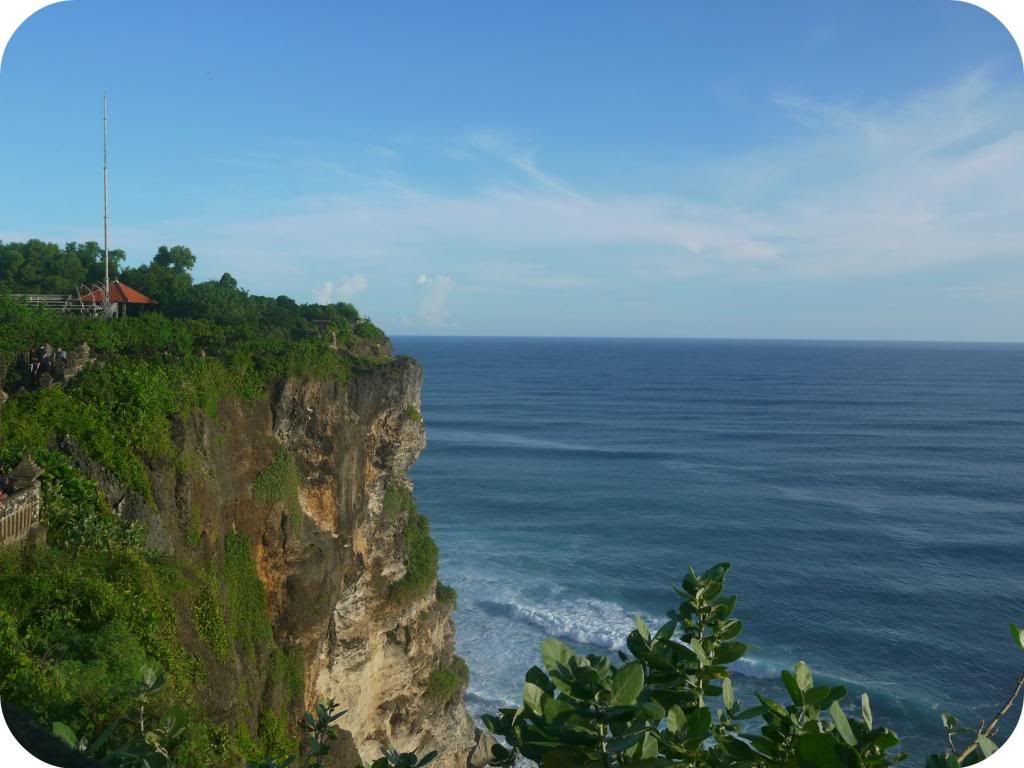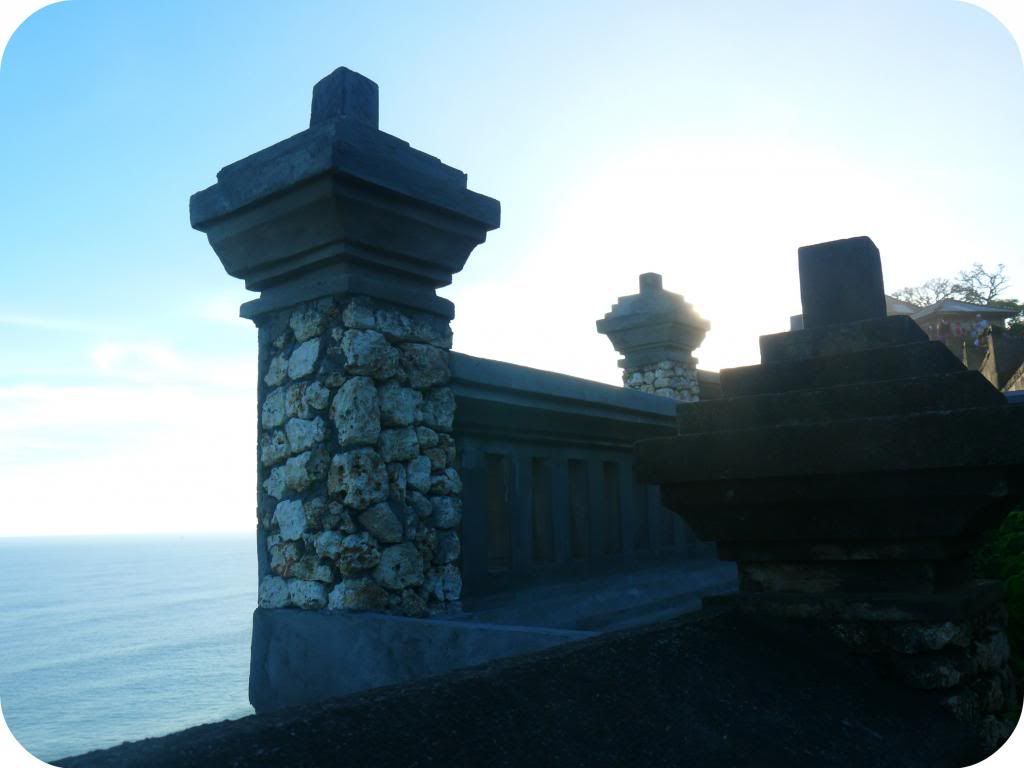 Ahhh so nice right! Of cos like I said before, it looks much more better in real life.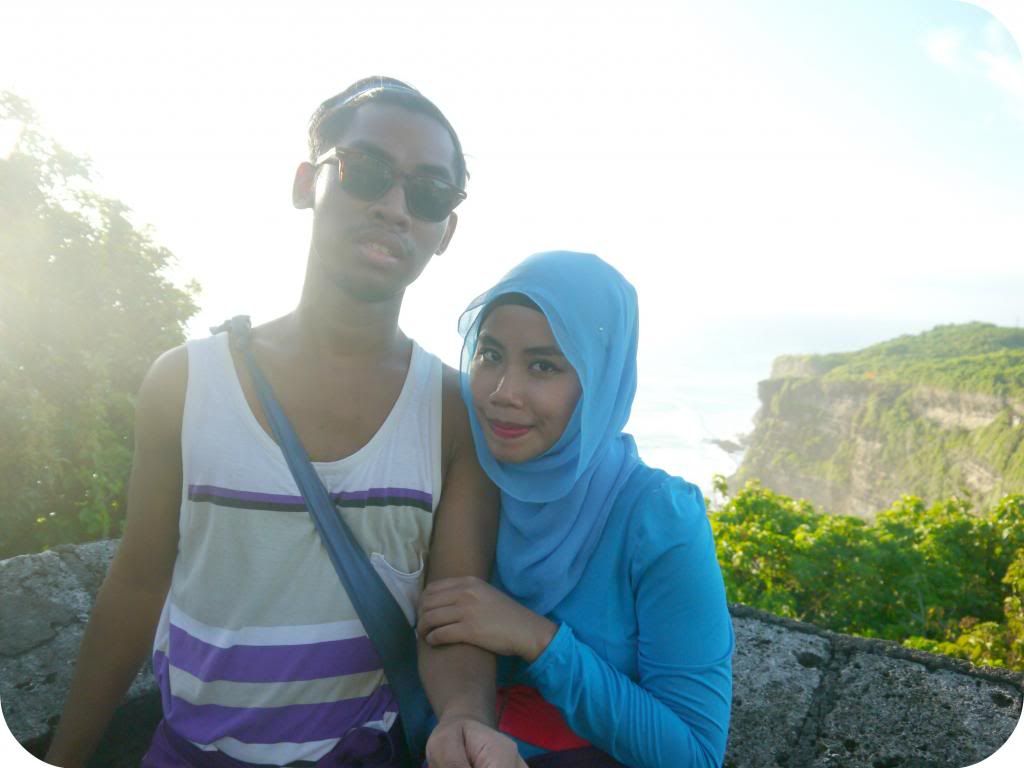 One again I am eternally grateful to the people who came up with the idea of the monopod. I think everyone who wants to travel should invest in one too. So useful, you really don't have to awkwardly ask a stranger to take your picture for you. What if the picture didn't turn out nice, you wouldn't want to keep on asking random people right.
Now I shall let the pictures do the talking!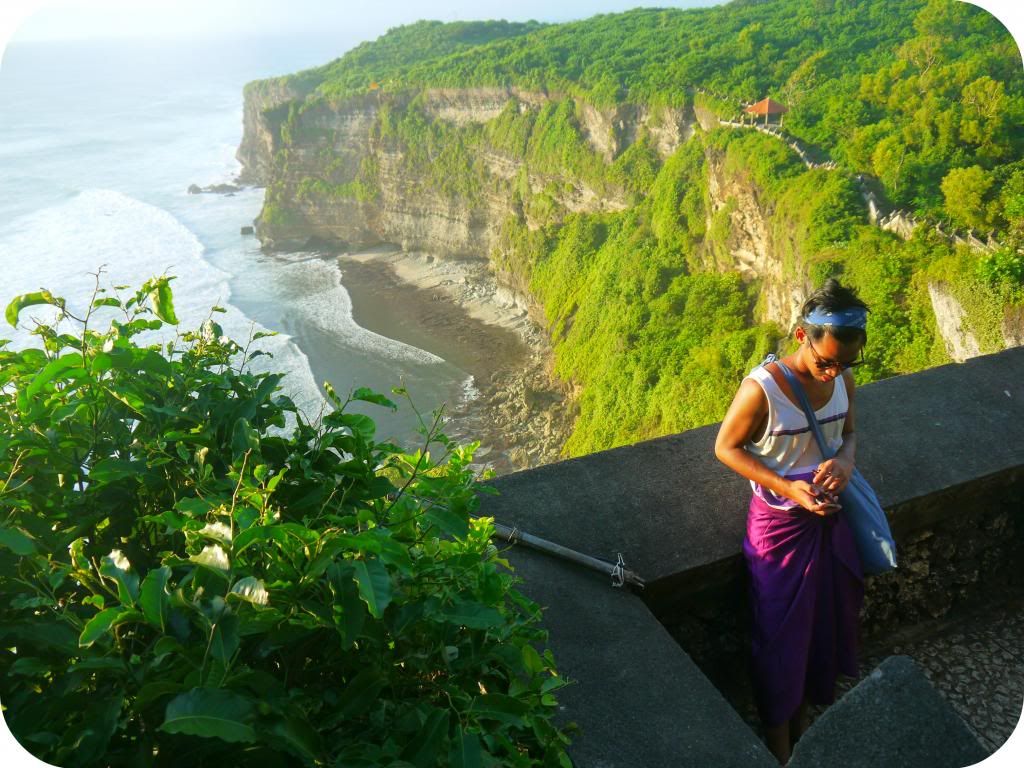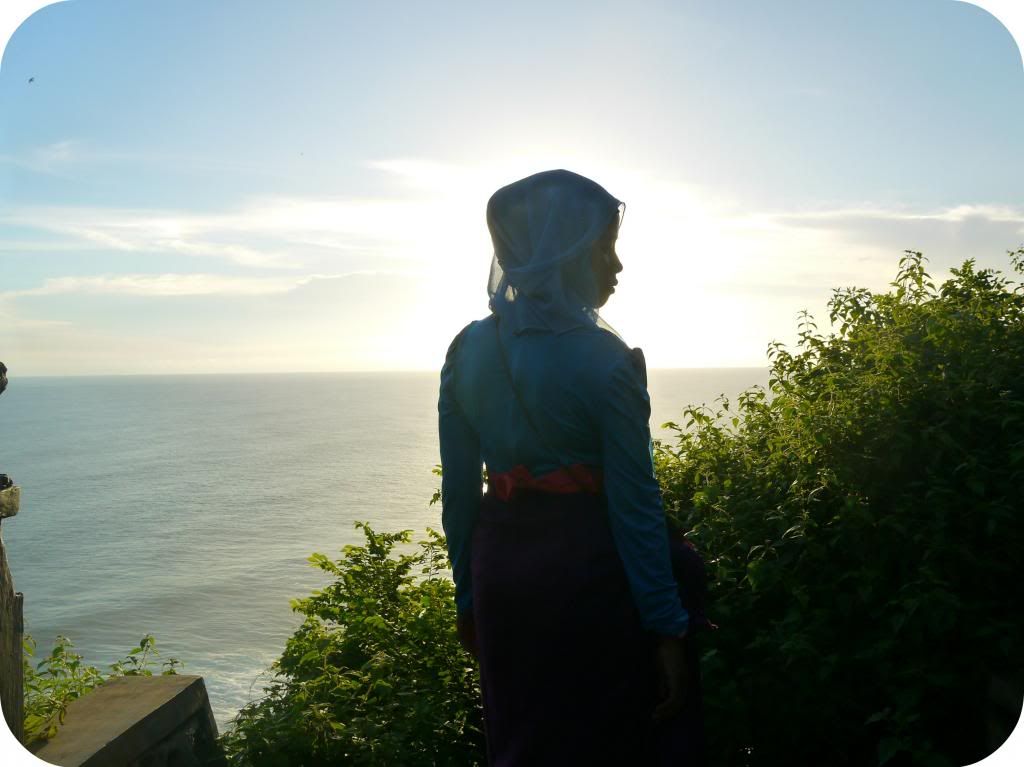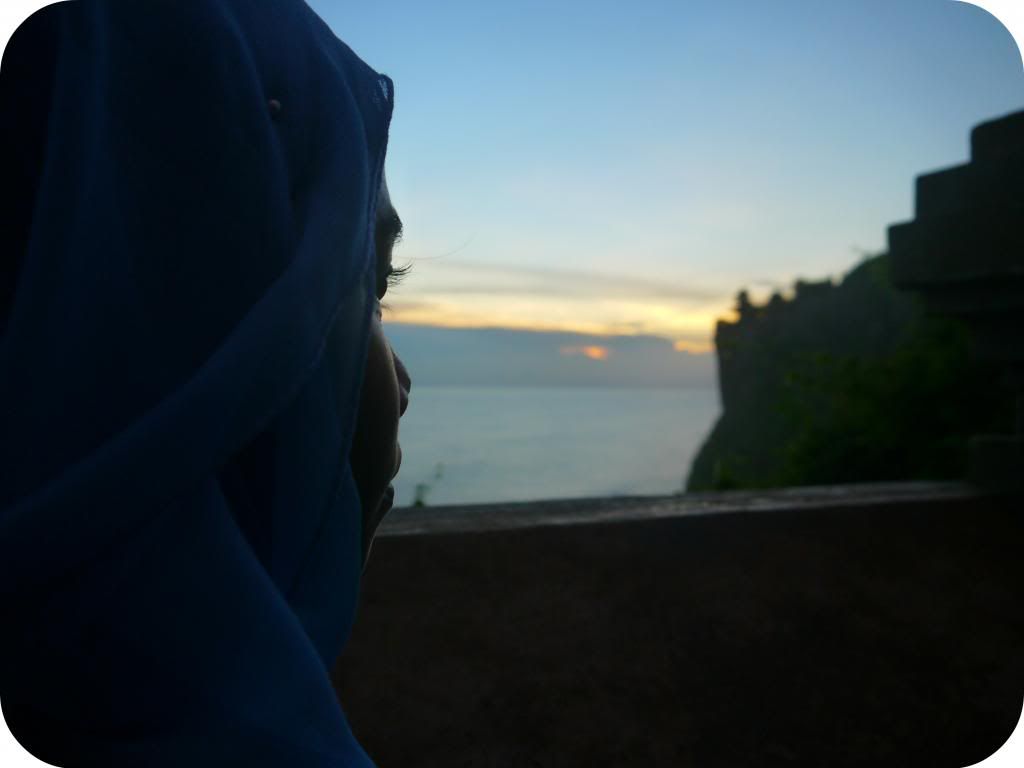 Without a wonderful cameraman, all the best cameras and equipment in this world mean nothing. Many thanks and love to my babybro for all his beautiful shots (of me heh heh)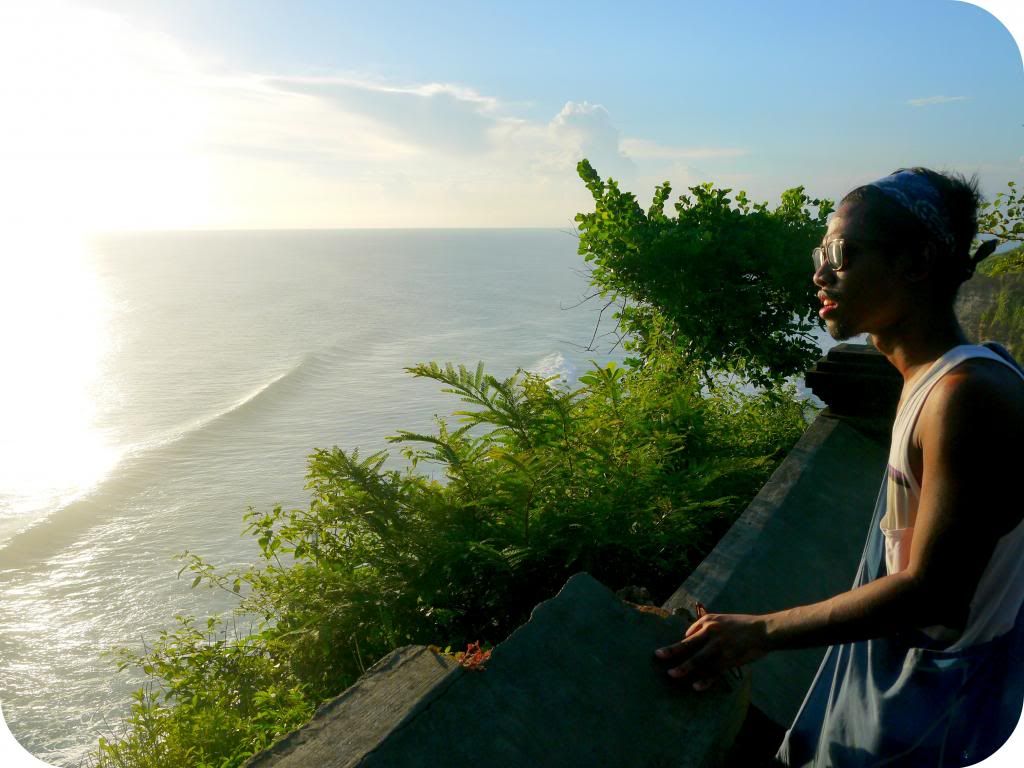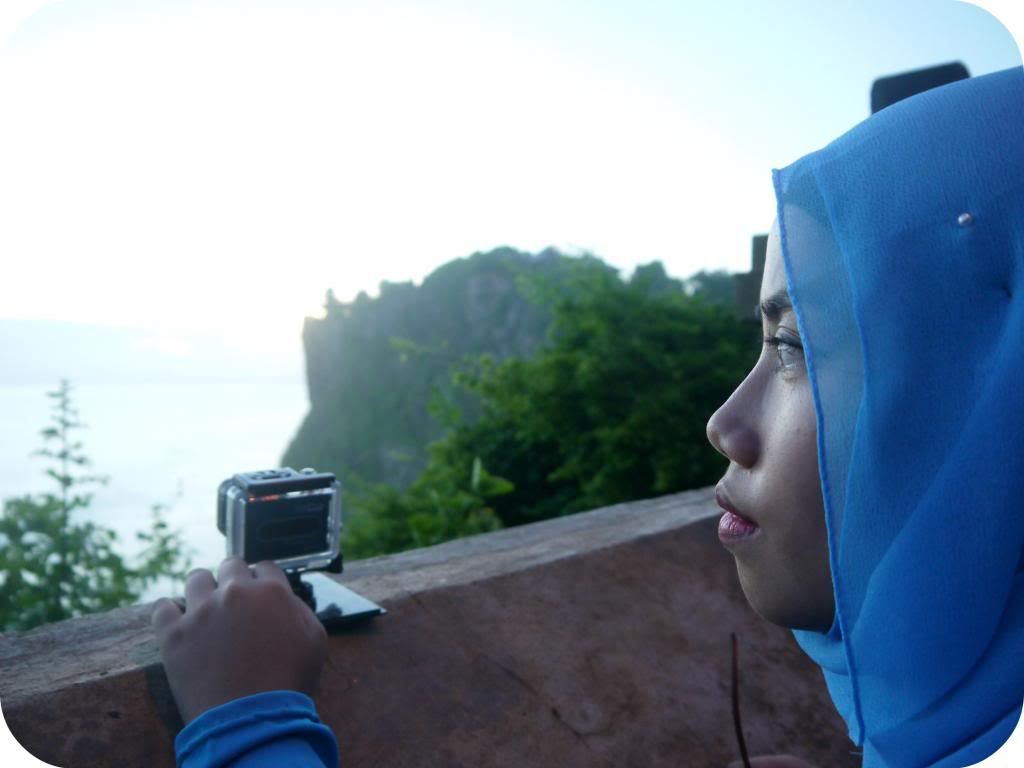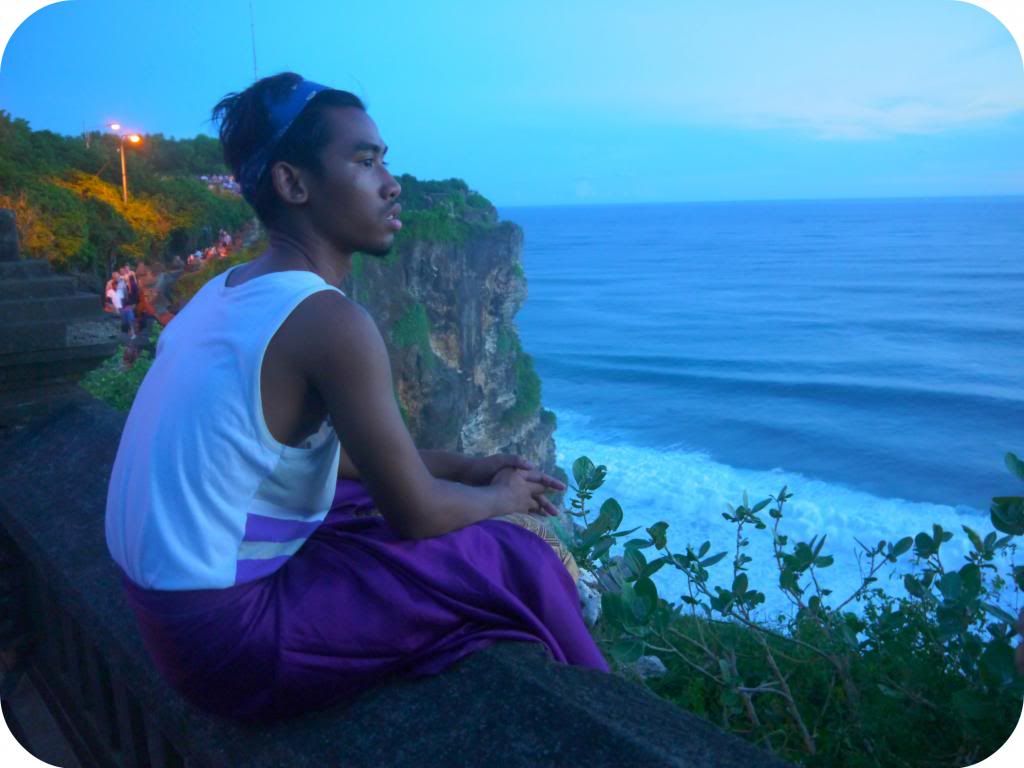 Everything here is perfect except for the damn monkeys. Please beware of them when you're here as they are really fast, brave and aggressive, aiming for your cameras, slippers or even spectacles/shades. Even I was attacked out of the blue! Funny story, that one. By the way, entrance fee for an adult foreigner is Rupiah 20 000 (around S$2.50). If you want to watch the Kechak dance, that will be Rupiah 70 000 (around $9).
JIMBARAN BAY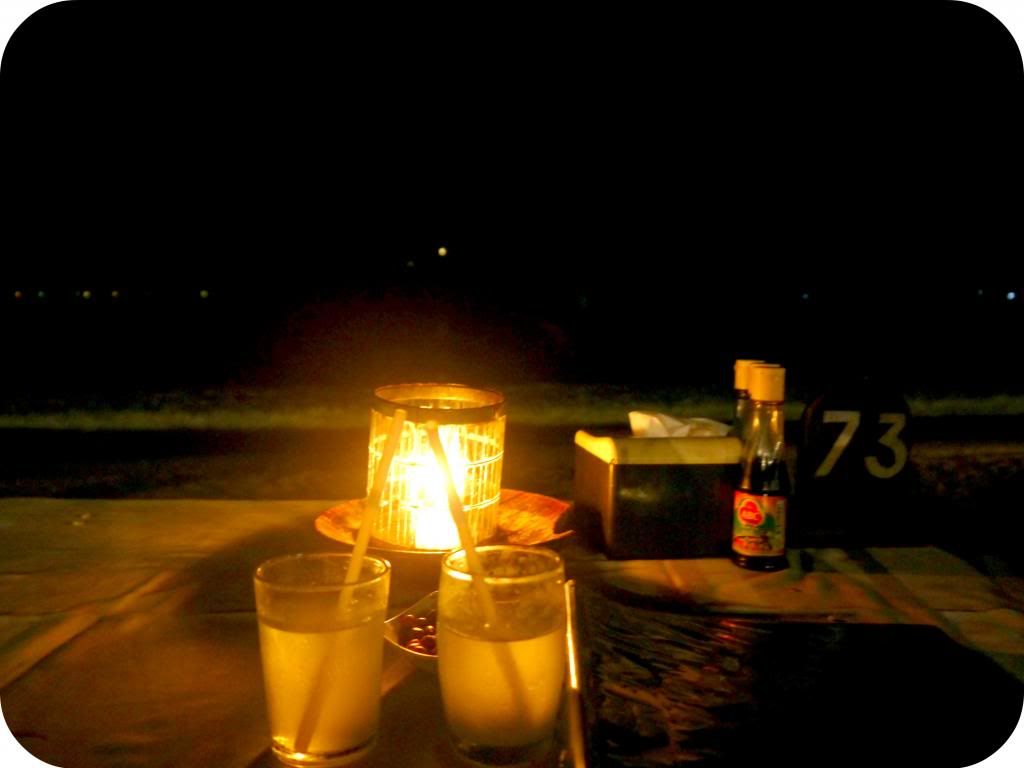 Initially I didn't want to come here because I wasn't that hungry plus it is already so late at night but our friendly driver Pak Kutet claimed that this is a die-die must go place in Bali so eventually we did.
Which I'm glad I did ok!! No regrets. Okay what's there to regret anyway. The food is so good, the ambiance is perfect, its staff are extremely friendly and the BEST PART OF ALL.....
Wait for it...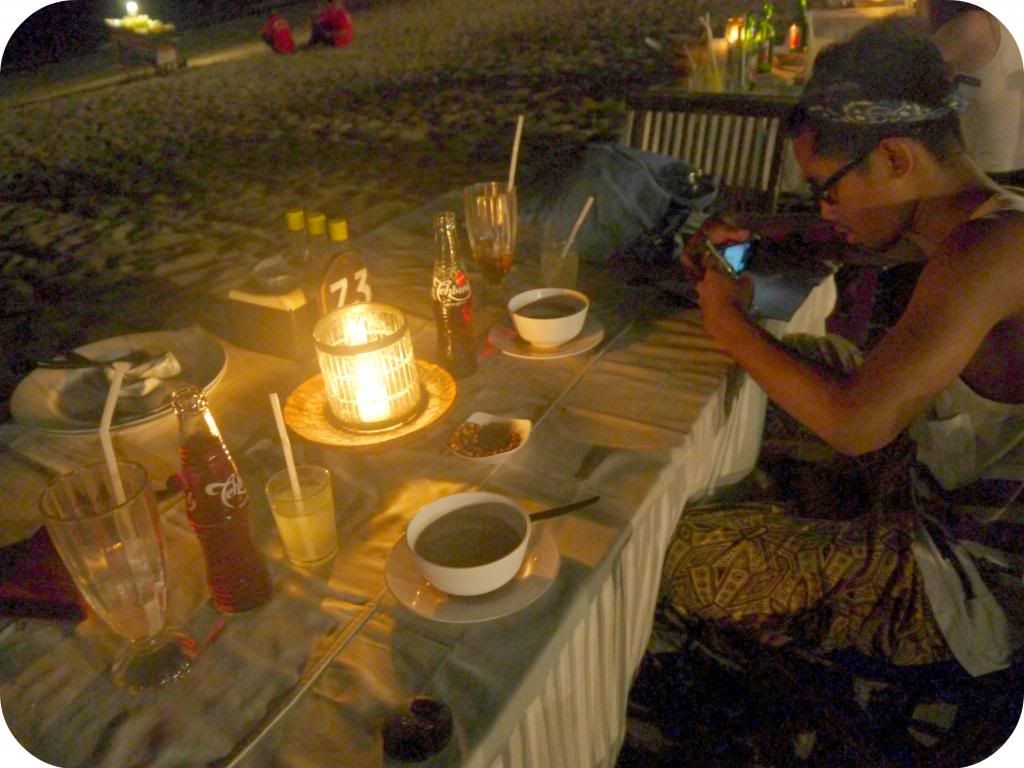 ...everything is LESS THAN TWENTY FIVE SGD BUCKS!!!
Can you freaking believe it? You know, on my seventeenth birthday, my ex boyfriend brought me to a sky dining/candlelight dinner on the cable car while watching the sunset, which cost ten times more than this, but I swear even that was nowhere near this perfect.. In fact it was pretty stupid lol. Or maybe I was too young back then to appreciate haha
Not only can you watch the planes landing (it is quite near to the airport) but there is also free live band going around from table to table asking the guests if they have any requested songs. & these guys seem to know every song in the whole wide world! The table behind us requested for Kuch Kuch Hota Hei and they played it so well. I even heard them sing songs my Daddy used to listen when he was a boy. For us, well bro requested for a song that he once heard when he was in Medan but he only know the artist's name, not the song. Next thing we know they already started playing the song. Two thumbs and many little toes up!
We were so entertained and these guys were really friendly so I gave them a 10bucks tip.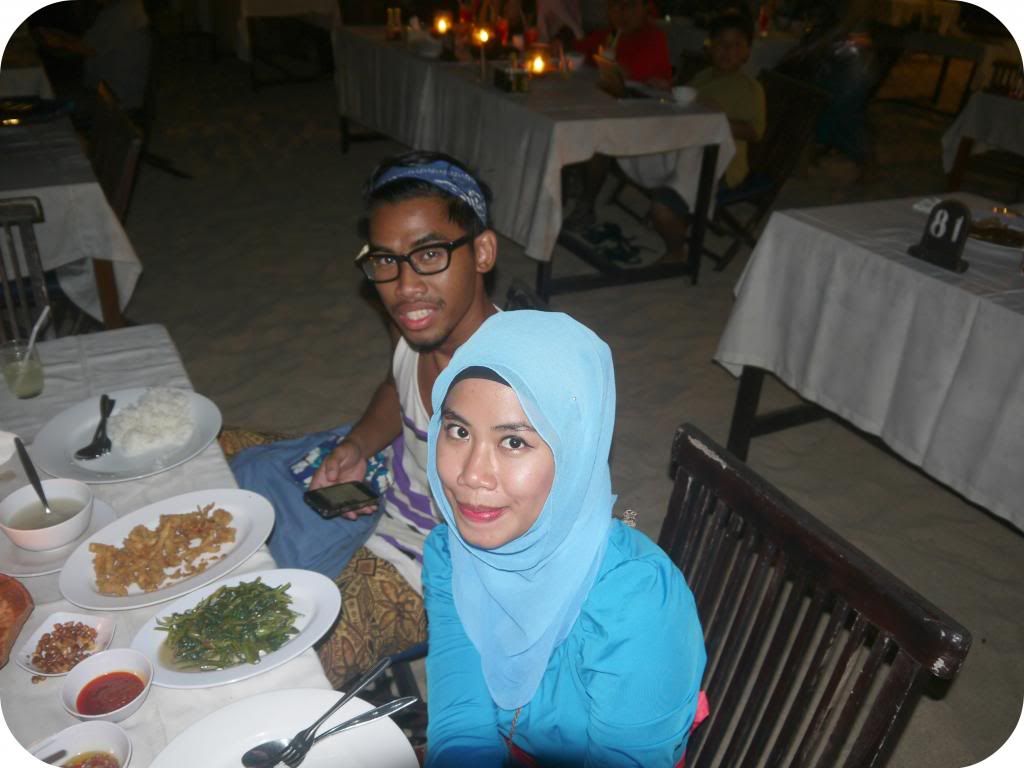 *****
So that pretty much sums up my second day in Bali.
xoxo