I am back!! Been super busy these days with tons of assignments, essays and tests but that's not something I wanna elaborate on today, instead I'm gonna share with you my awesome weekend spent with my awesome cousins!
So on Saturday we had a surprise hen party for the bride to be Kak Shita, held in Royal Plaza On Scotts. We have been preparing for this day for quite some time and I was in charge of the deco. Of cos I am more than happy to help out. Designing is my strong suit, you know? :p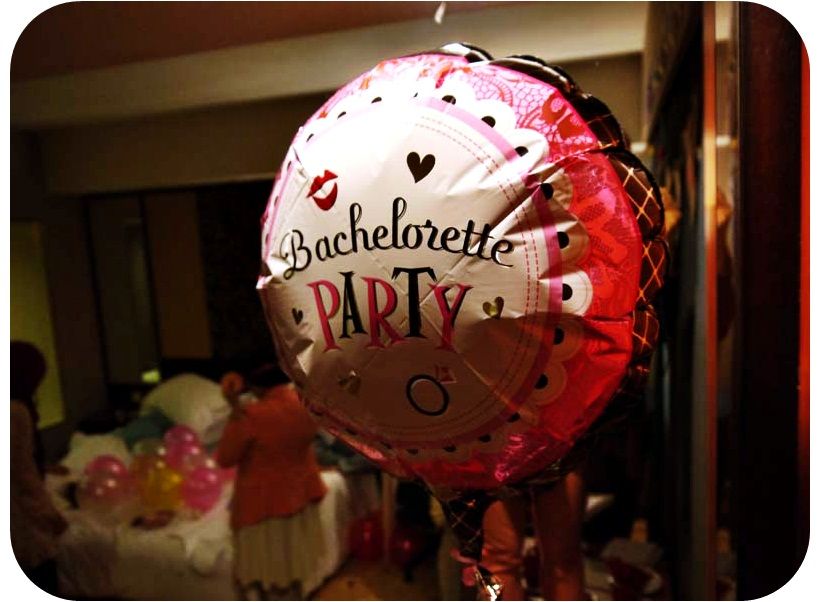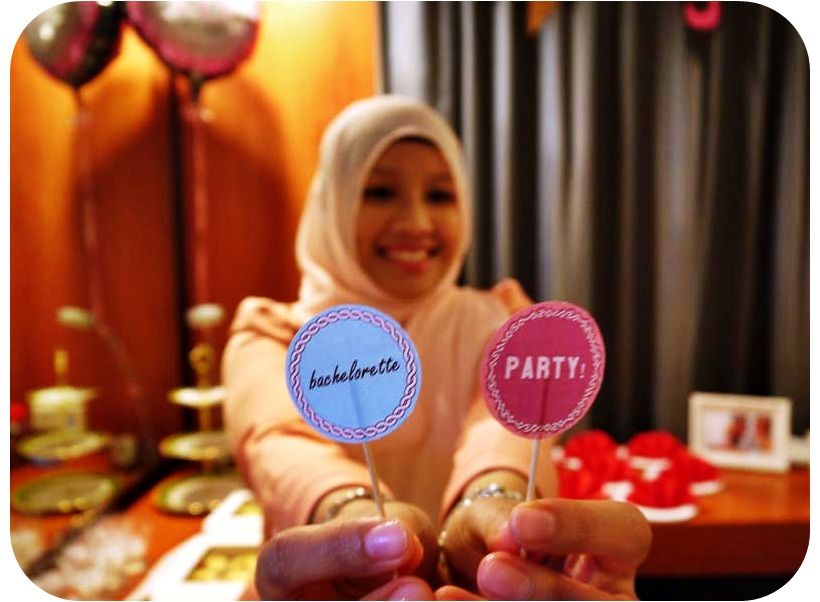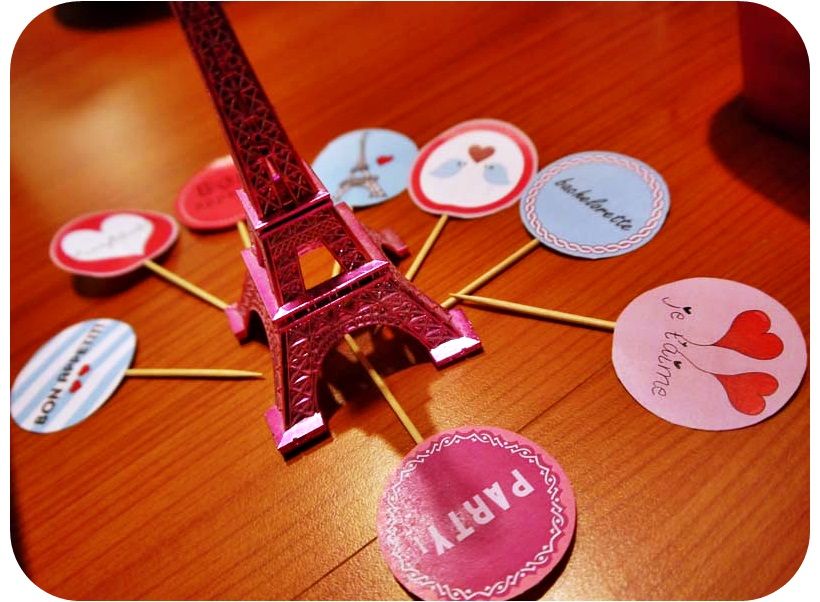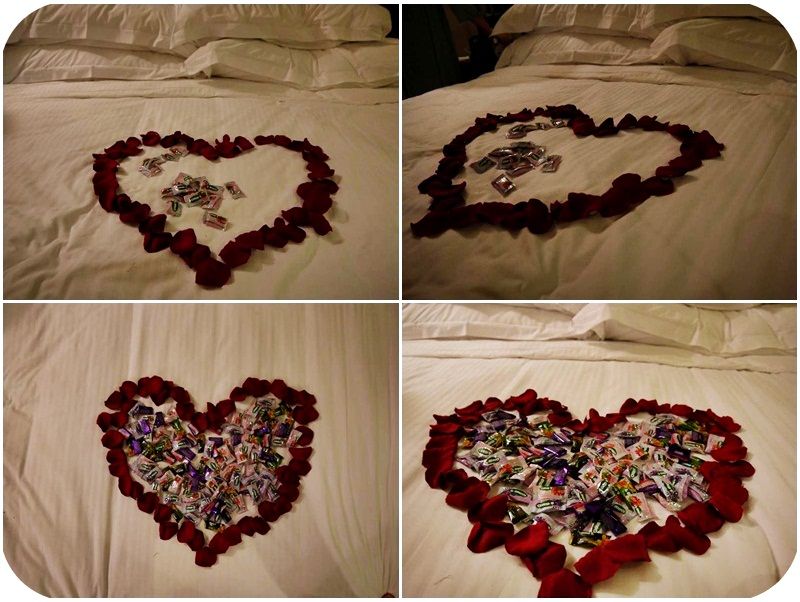 The theme was le français , as suggested by Zara and my immediate thought was, "That could be the theme for MY hen party" hehe well if you don't know me, my obsession towards Eiffel is pretty obvious.
Moving on...
So once the decoration is set up, we went on separate ways and meet up with the BTB at the nearest train, then off to dine in at Delicious located at Scotts Square. Love the ambiance, sort of modern homely feeling to it, shall bring Z over some time!
Hungry people who can't wait to nom nom nom!
The food was, okay.. Expensive,duh. Food came in huge portion which was too big for petite me. Even the cheeseburger was enormous, biggest I've ever seen in my entire life!
Felt bitter for getting the pasta, it doesn't taste any better than my daddy's homemade beef ball spaghetti. :(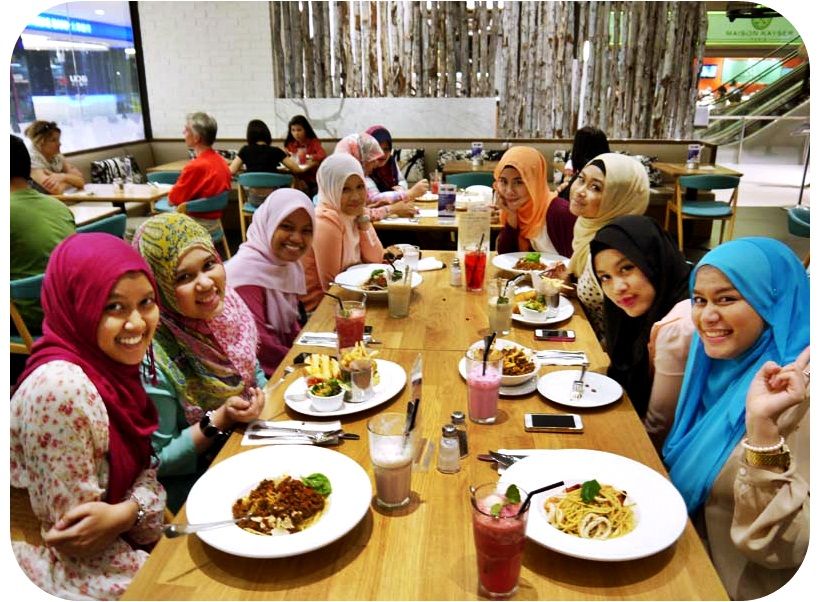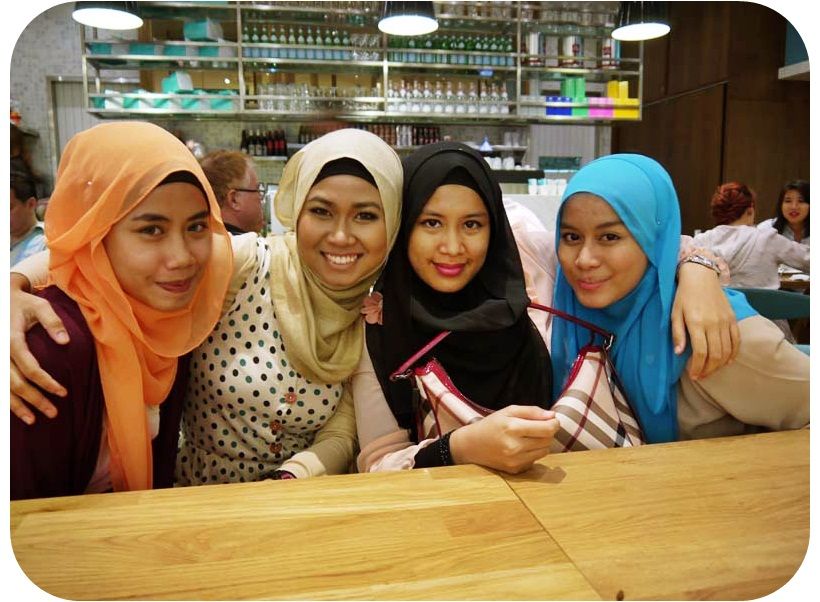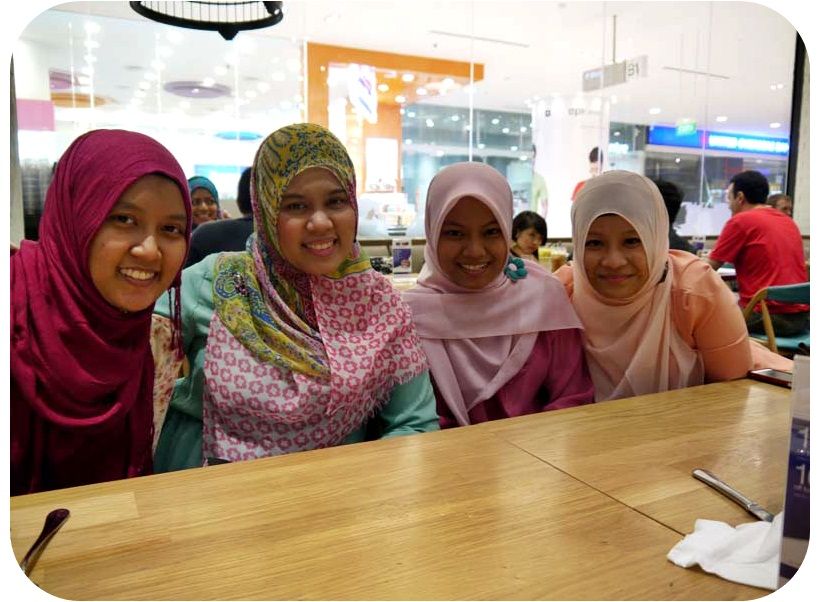 *****
After dinner we begin our mission! So we split ourselves into two teams - the first will rush to the room and set up the desserts while the other distract the BTB and bring her somewhere else.
Mas Moley & me!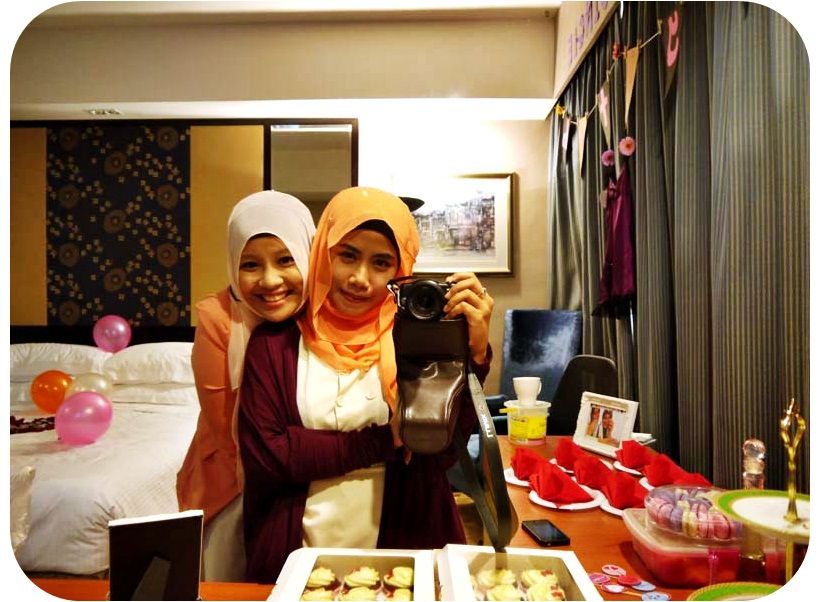 Main people behind the deco of the party.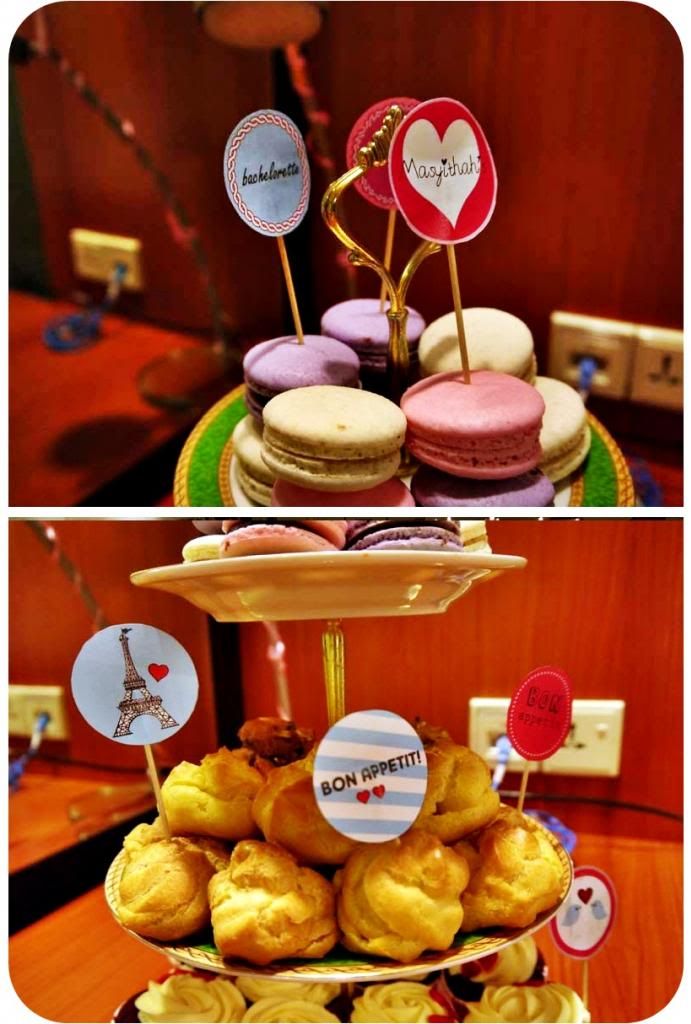 My favourite part of the room, the dessert table! We've got yummy macaroons, cookies, cream puff & red velvet cupcakes.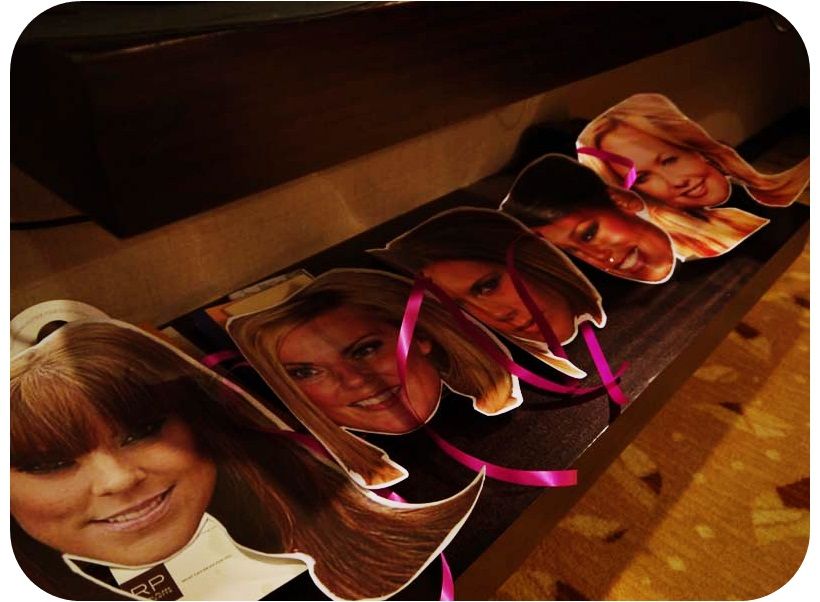 & because the BTB is a major fan of Spice Girls we grabbed their pics from the net, edit and later print em as masks! So
semangat
right, I know hehe.
While for the other team to lure the BTB into the room...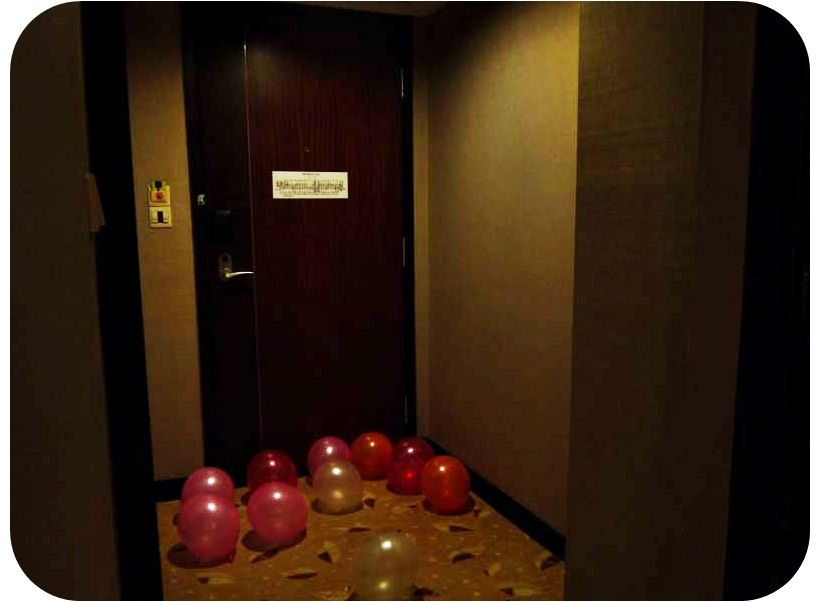 *to be continued*
Okay shall continue with the second part soon. Need to rush through my essay assignment cos I am picking Z at one am later from the airport!
xoxo