The best month of my the year is here!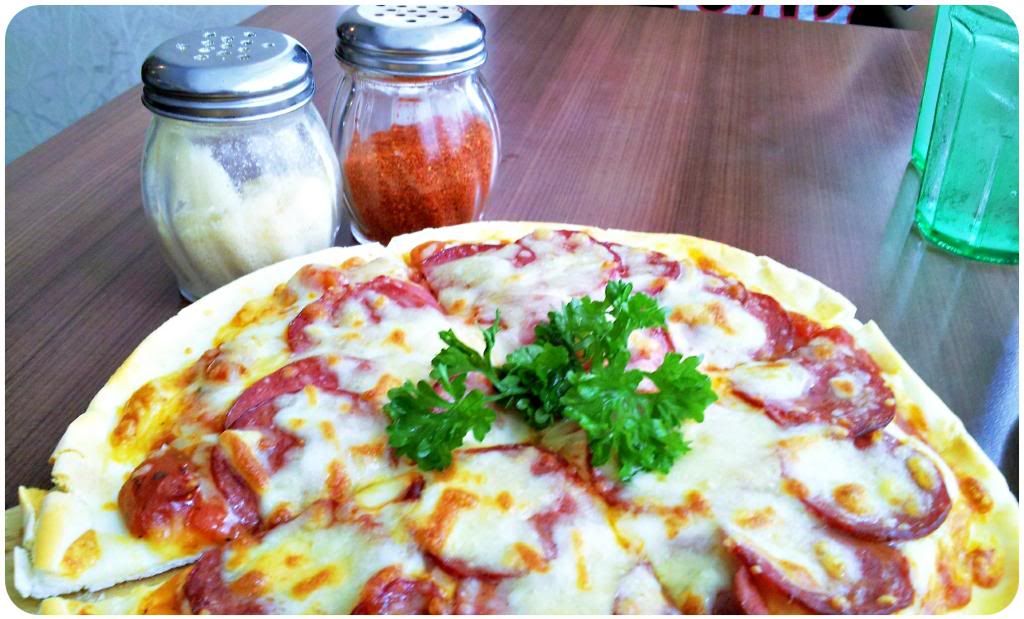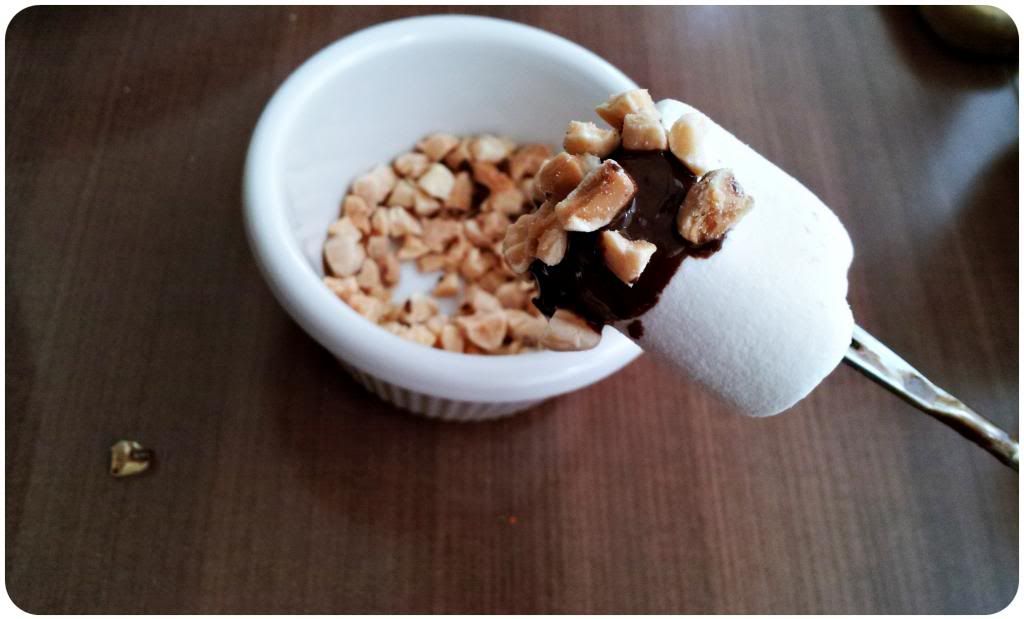 Birthday treat at Swensens!
At midnight, while I was preparing to go to bed, my parents walked in and hugged + kissed me, wishing me all the best things in life and once they left, I couldn't help it but to cry. Uncontrollably may I add. Just at that moment I begin to receive long and very sweet texts from everyone which made my tears flow even faster.

I'm genuinely touched okay, really I am.

I checked the time and I remembered it was 12:15 am. I was super damn shagged and all I can think of is the fact that I have to wake up five thirty in the morning and then slowly dozed off.

But not or long! Half an hour later I was awaken by balloons around me, party poppers and bunch of people shouting HAPPY BIRTHDAY while trying to remove my blanket. I swear I thought everything was a dream or something!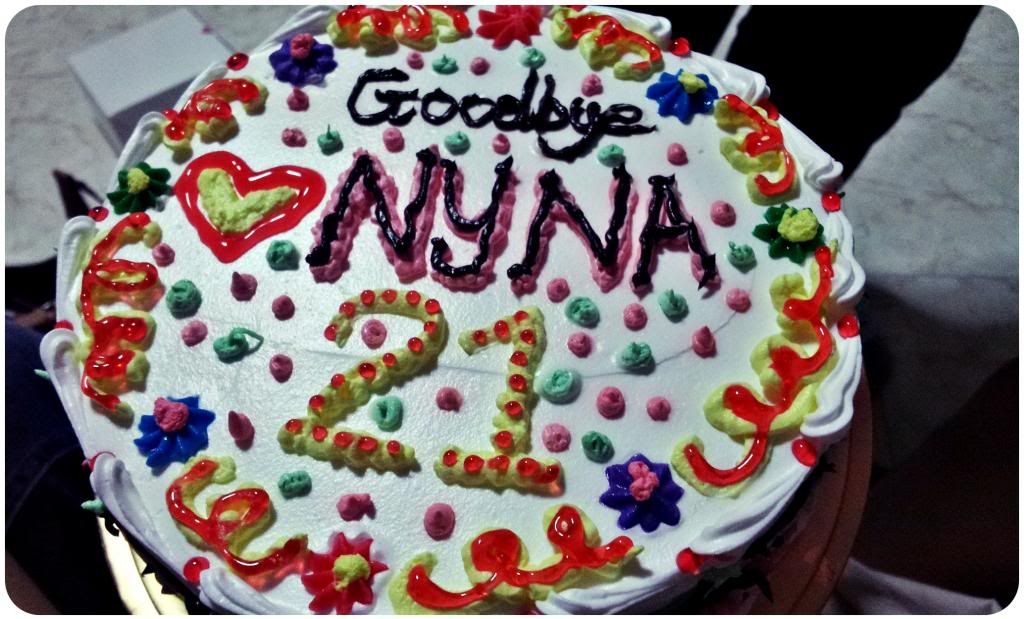 The moment I saw this cake it immediately reminds me of my boyfriend. Thing is I told him days ago that I want to spend the eve of my birthday with him, and I also want to have this d.i.y cake with the exact words. But too bad he is working so instead he got my friends to do it for me, So sweet, thank you love!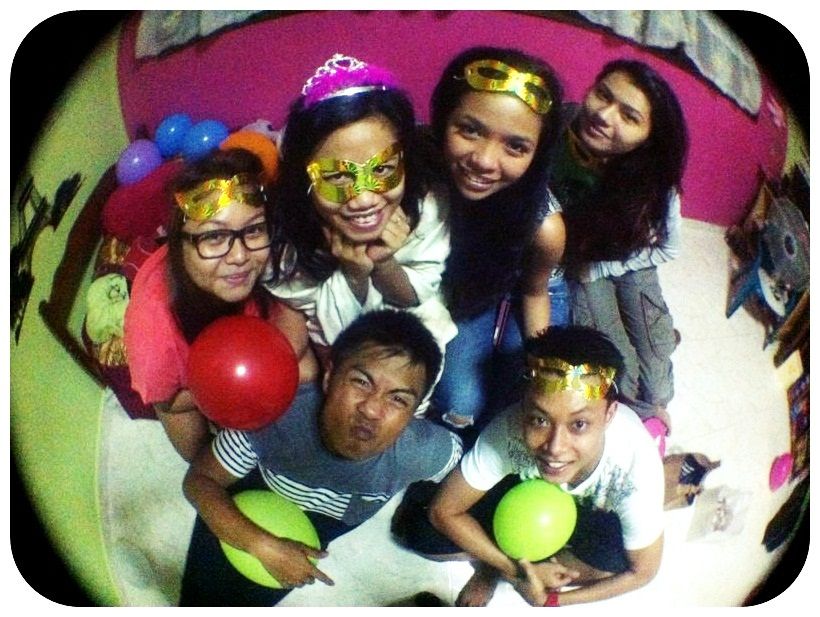 "A good friend knows all your best stories, a best friend has lived them with you."

Which I couldn't agree more on. & here's to all of my best friends..
My jogging partner and Pisces twin Lysa. Never in my life have I met anyone as daring and brave like her ; once she beat up a bitch for finding fault with her, and her mom as well for trying to barge in. Seriously crazy this girl. But she also has that soft side too, she's the most loyal partner I've ever known and she's always there to provide comfort and knowing what's wrong even without saying anything at all.
My BFF Ira! We were classmate throughout our four years in high school then got into the same poly + course. We were always together up to the point where people claim we look like sisters. Thank you so much for always sticking with me after so many years, you witnessed how much I've changed and visa versa. &I'll always keep our letters to each other when we were thirteen even though I'm too embarrassed to read em now!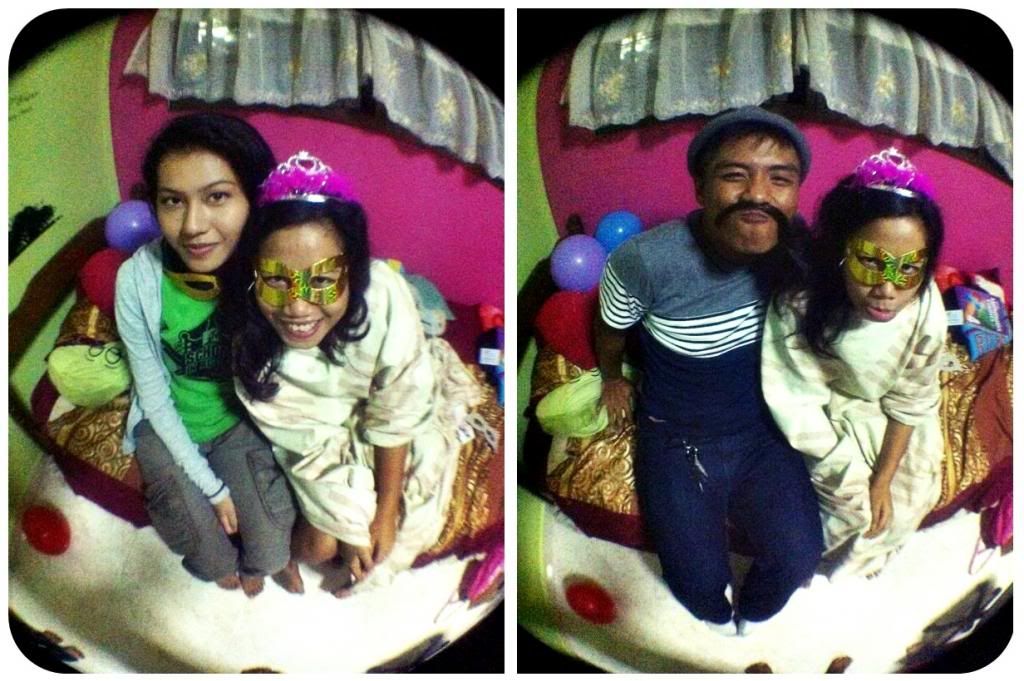 Fina, I've known her the longest, more than half my age. SIXTEEN years to be exact. She's the wisest out of all of us I must say; each time we meet up they will ALWAYS be something new that I'd learn from her. I'll never ever forget the warm feeling we shared during our heart to heart talk on your bed till five in the morning and esp the night when we were at Genting Highlands Starbucks, just the two of us.
& last but not least Hariz oppa, thank you for always (unwillingly) sending me home to my doorstep every time we got back home in the wee hours of the morning. Thank you for always letting me sit next to you in the car even though you know I'd rape the car horn to annoy the shit out of you. Having said that, you're no less of an annoying monkey yourself hehe

I LOVE ALL OF YOU SO MUCH!
*****
Here's a video shot by my brother and edited by yours truly.
*****
We then moved downstairs to have dinner together and for the first time Hariz had a van instead with him, which wasn't anything fishy since all of us can't fit in his car. but lo and behold!
A surprise for darling Lysa whose birthday is just four days after mine. She got so taken aback that she screamed bloody murder and minutes later bro called me saying he can hear her from his room. Fyi I live on the highest floor.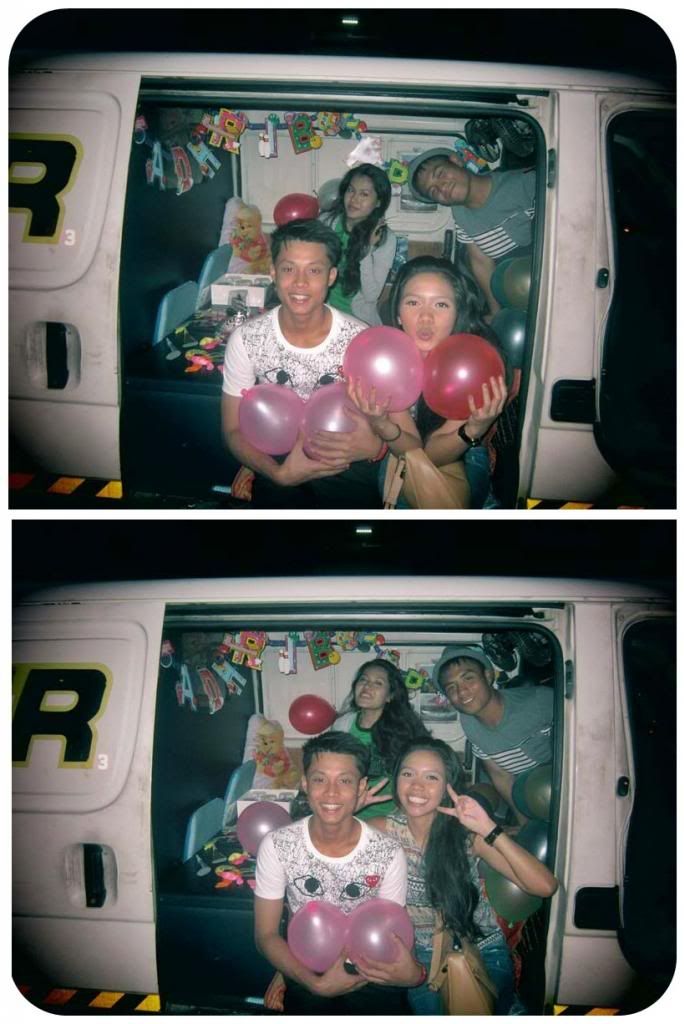 Behind the scene people. Good job everyone!

Supper at Al Azhar, as usual, where else at one in the morning.




The most hilarious thing happened when we were on our way back to the van. Really had a very long, good laugh bout it till I almost puke out everything I just consumed. Too lazy to type it all down here, well lets just say we had a Running Man mission inspired that went very wrong lol.




Then to West Coast park we went to continue our Running Man mission just like the last time we sans Ira were here. If you're a huge fan of this popular Korea variety show, this mission is just like in Ep 31at the water park. *fighting!*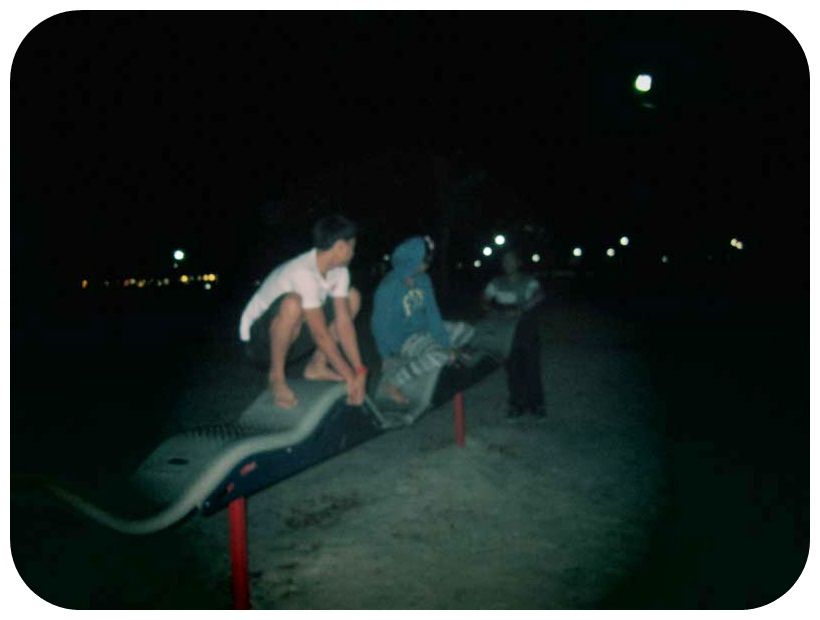 Then played catching at the spider web.. really feel like fifteen years younger.
*sings* forever young I wanna be, forever young...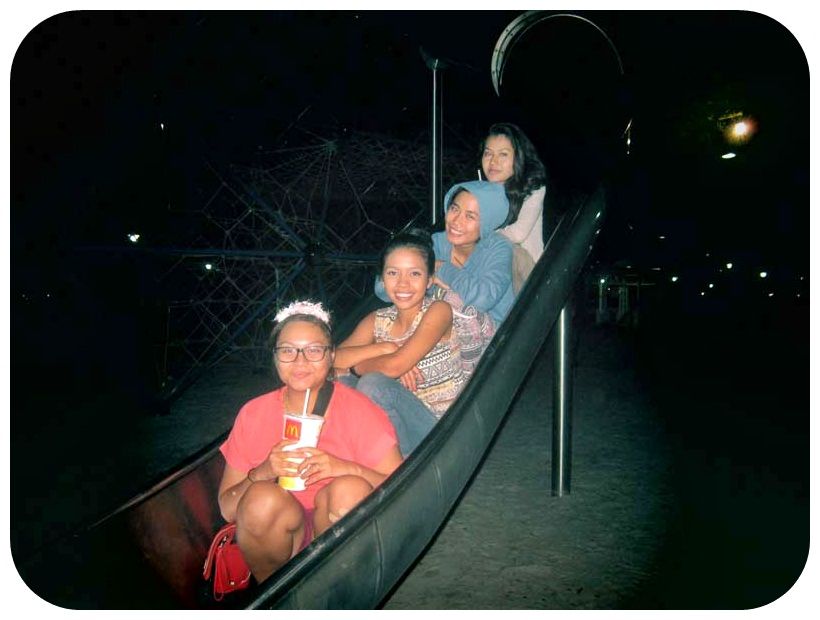 Reached home exhausted at five a.m, with only half an hour left to sleep before I need to wake up for work. But as expected I was so shagged I didn't even wake up despite having three freaking alarm clocks. & four hours later.....
*abruptly ending this entry*
More updates coming soon, promise!
xoxo